Global Search Enhancement Erika
Now you can search by Project, Company, Contact, Address, Phone Number & more!

As you type your search, a smaller window will appear with different categories to help you find what you're looking for.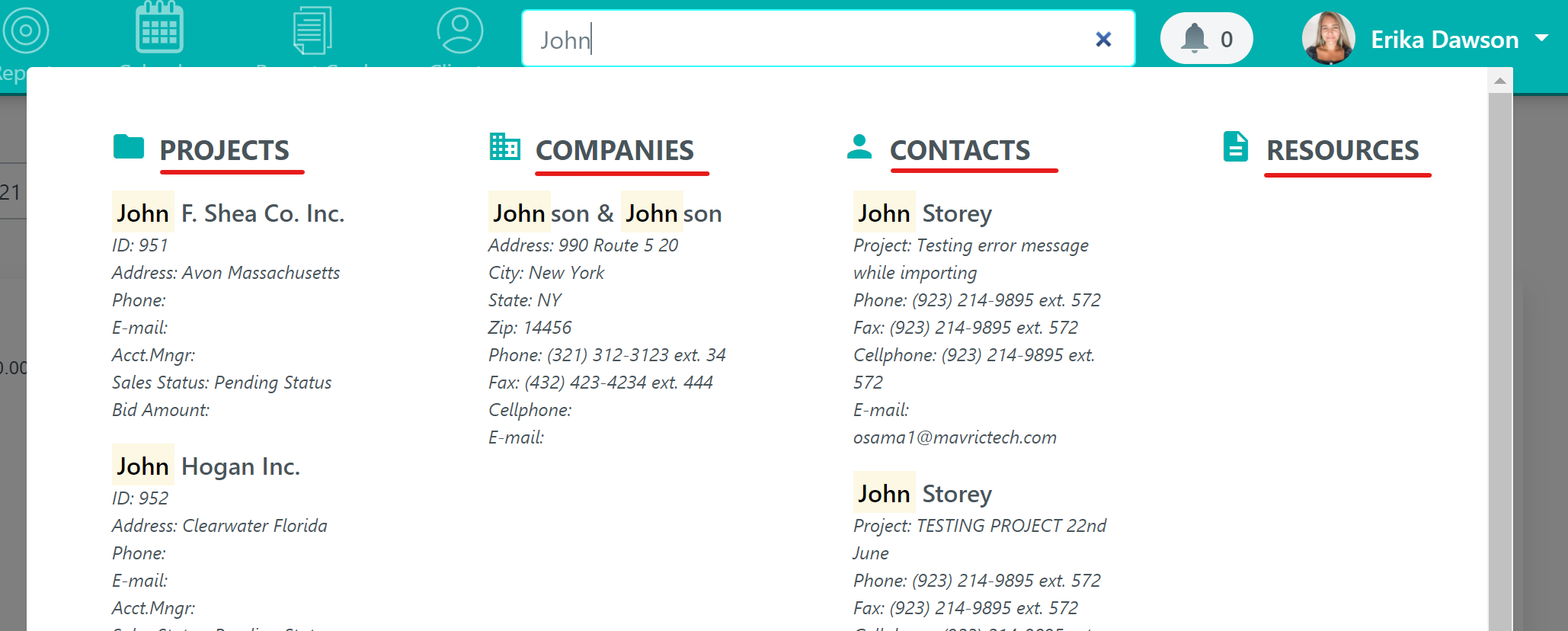 You can see Projects, Companies, Contacts & Resources that match your search with the most relevant AND most recently accessed files populating first.
If you don't see what you're looking for, scroll down and click "See More Projects" or "See More Contacts" to go open additional results.

Close the search by simply clicking anywhere on your screen outside the search window and you'll be brought back to the page you were on.
Global Search is quick and organized, giving you easy access to all your files while saving you time!
Want more hands-on help? Sign up for our weekly group training!
Did this answer your question?