How to Pull a Report of All Your Contracts For The Year
First, go to the "Report Tab" in FollowUp. Make your selection of your date range, and then choose your User.
You can choose yourself, someone else on your team based on your user permissions, or your entire team. You can also run a company-wide report.
Next, select "Won Contracts". You can also subdivide this by office and contract type if you need to.
Lastly, click "Get Report"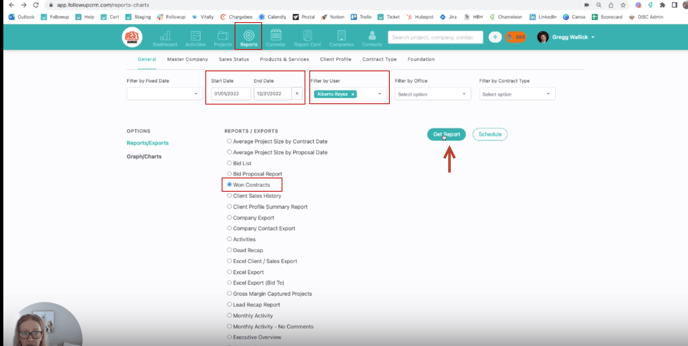 And that's it! Happy selling!