How to Reset Your Password Courtney Allbee
Resetting your Followup CRM password is quick and easy. Here's how it works:
On the log in page, click on "forgot password."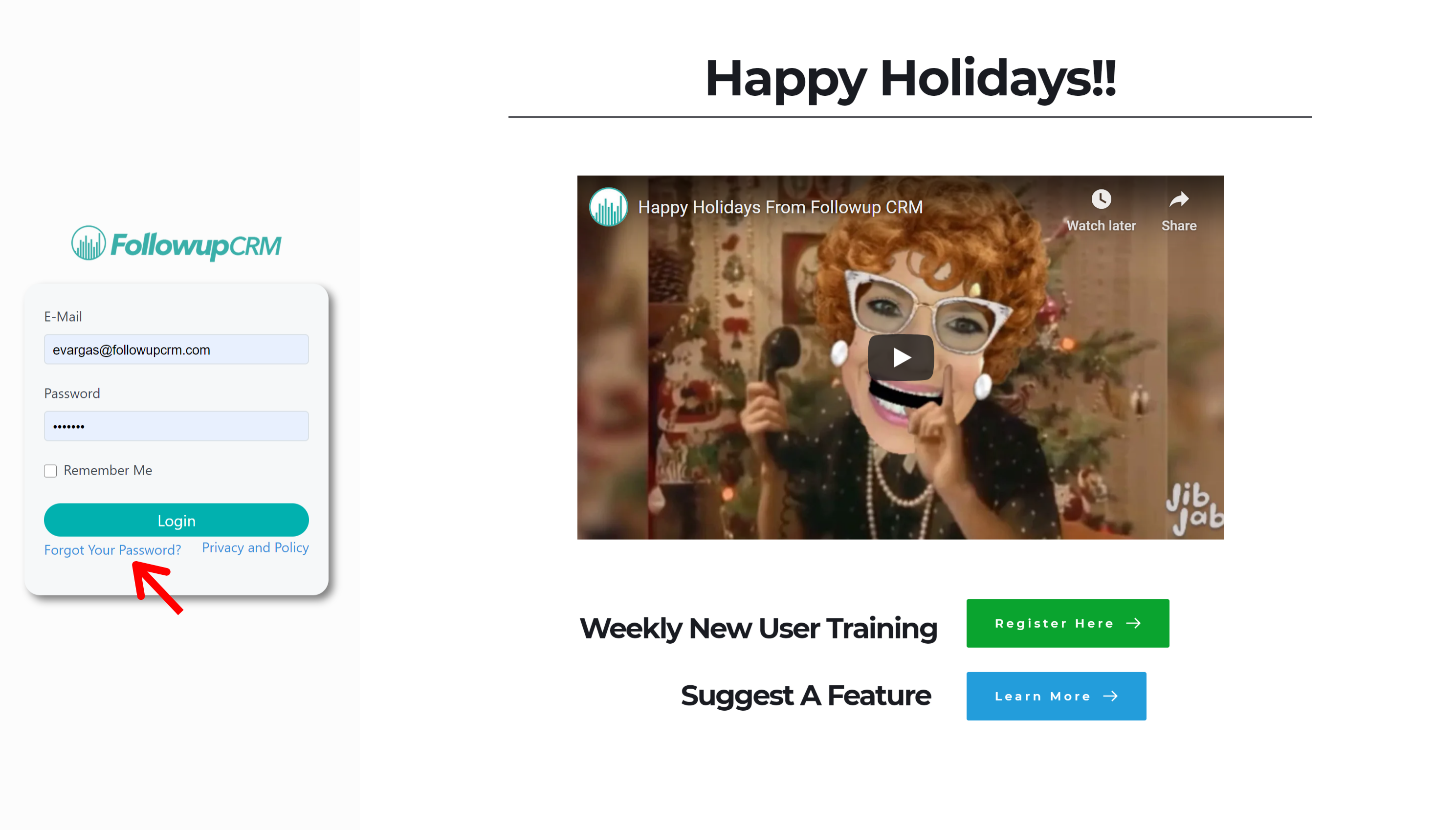 Next, enter your email address and click on "send password reset link."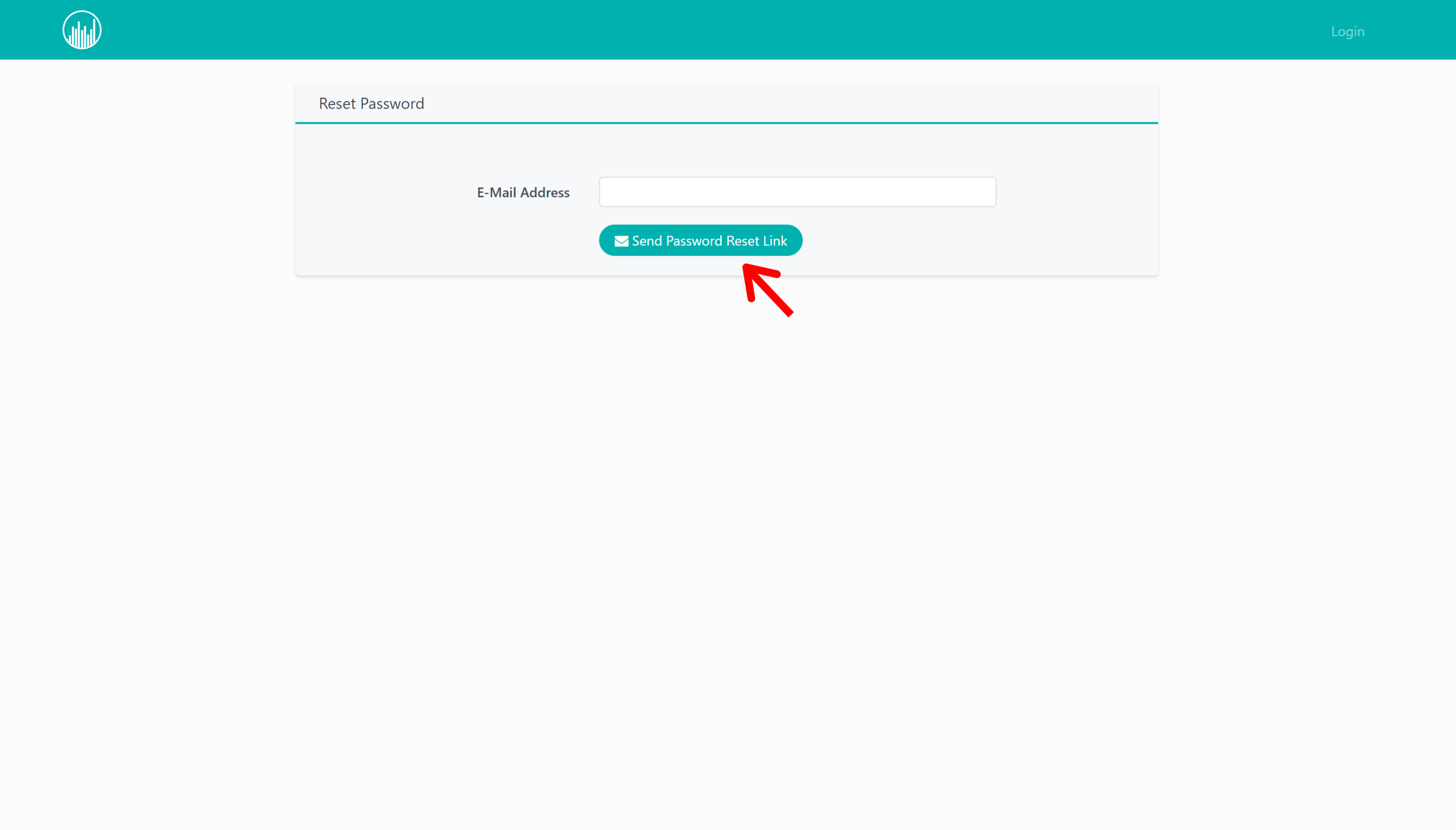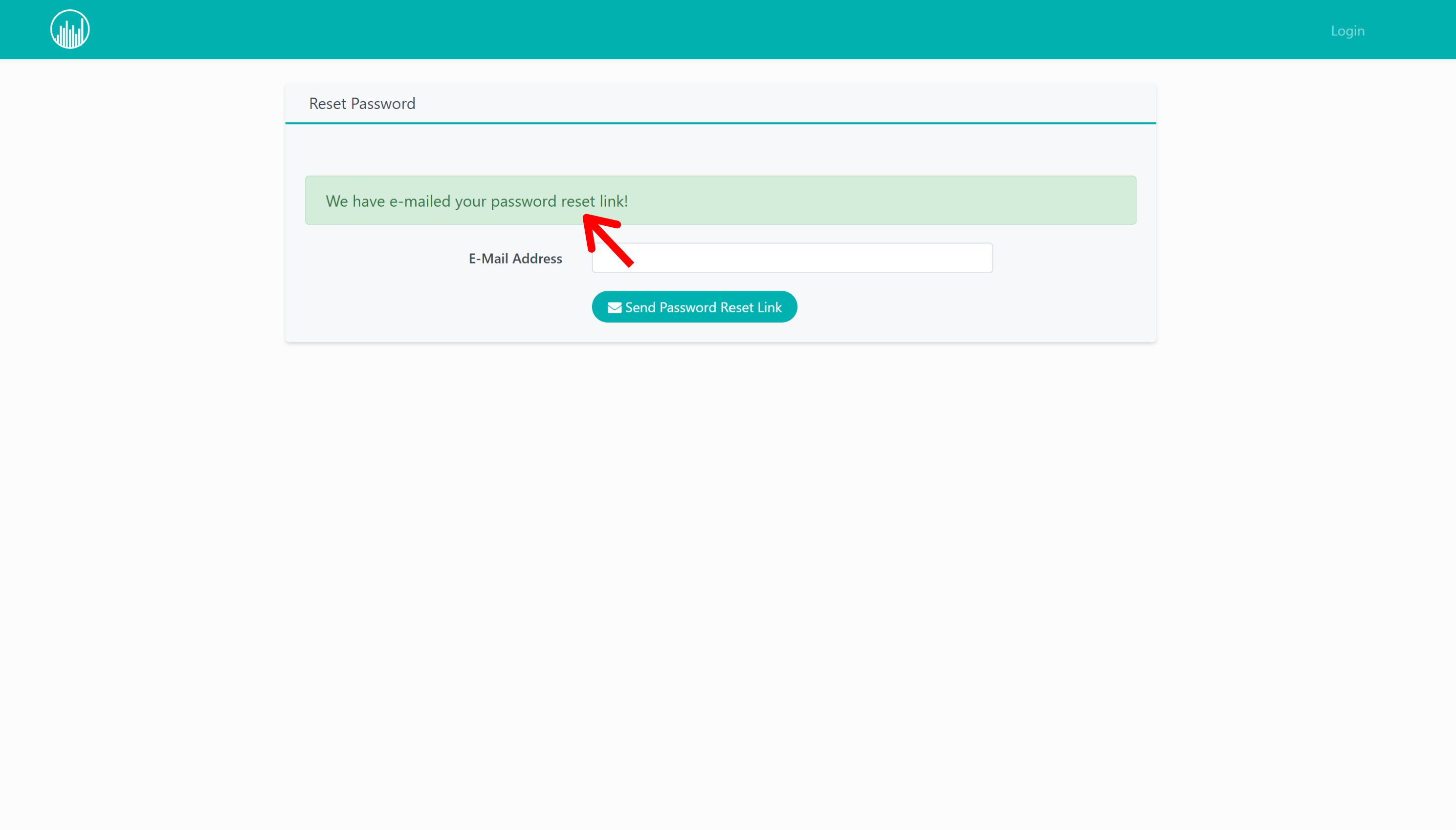 Once you do that, go to your email and click on the "reset password" button.
You'll then be prompted to a page where you will enter your new password twice.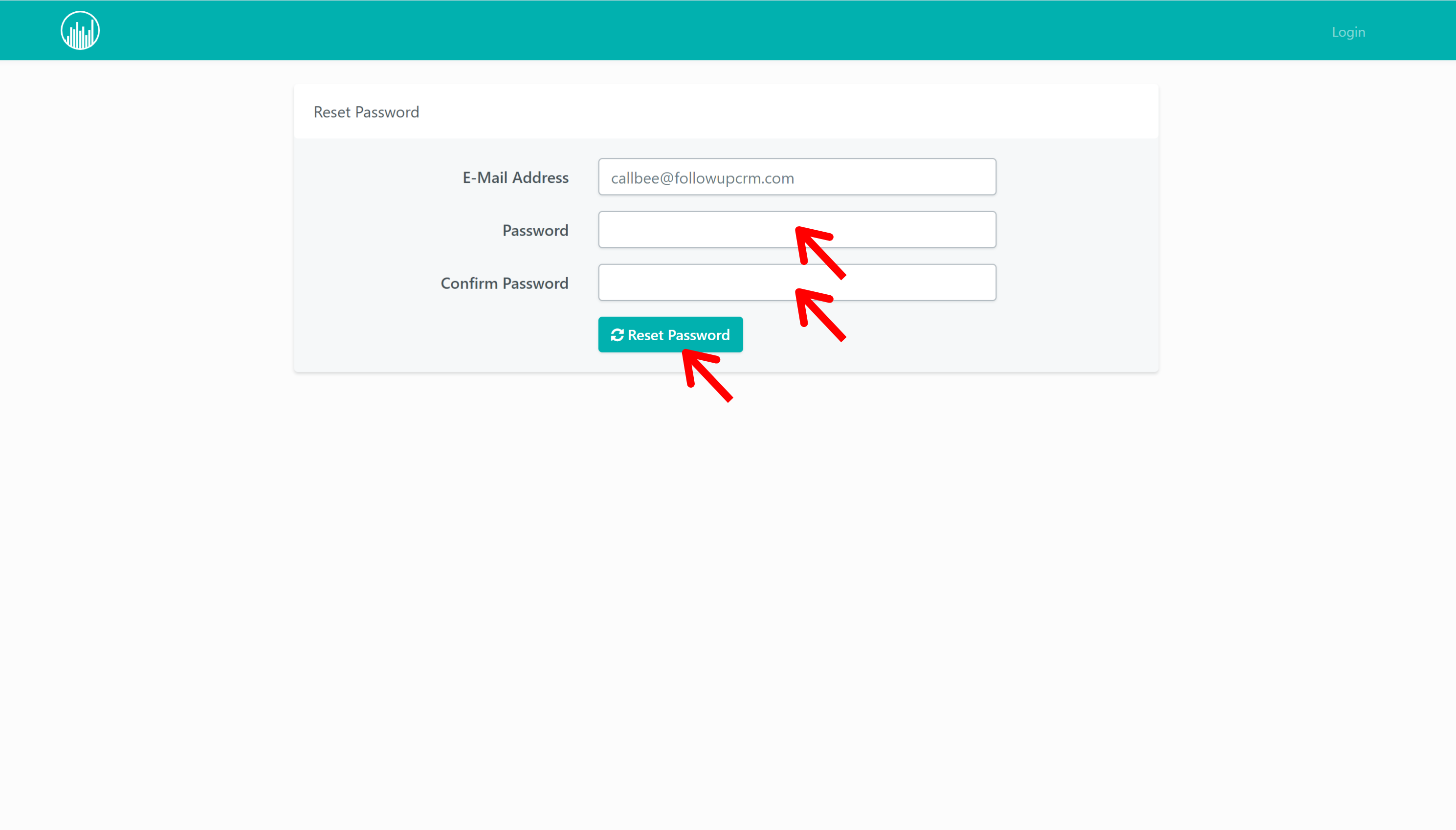 Once you hit save, you'll be logged in and good to go. If you use Google Chrome as your browser, you'll have the option to save the password so it remembers it every time you log in.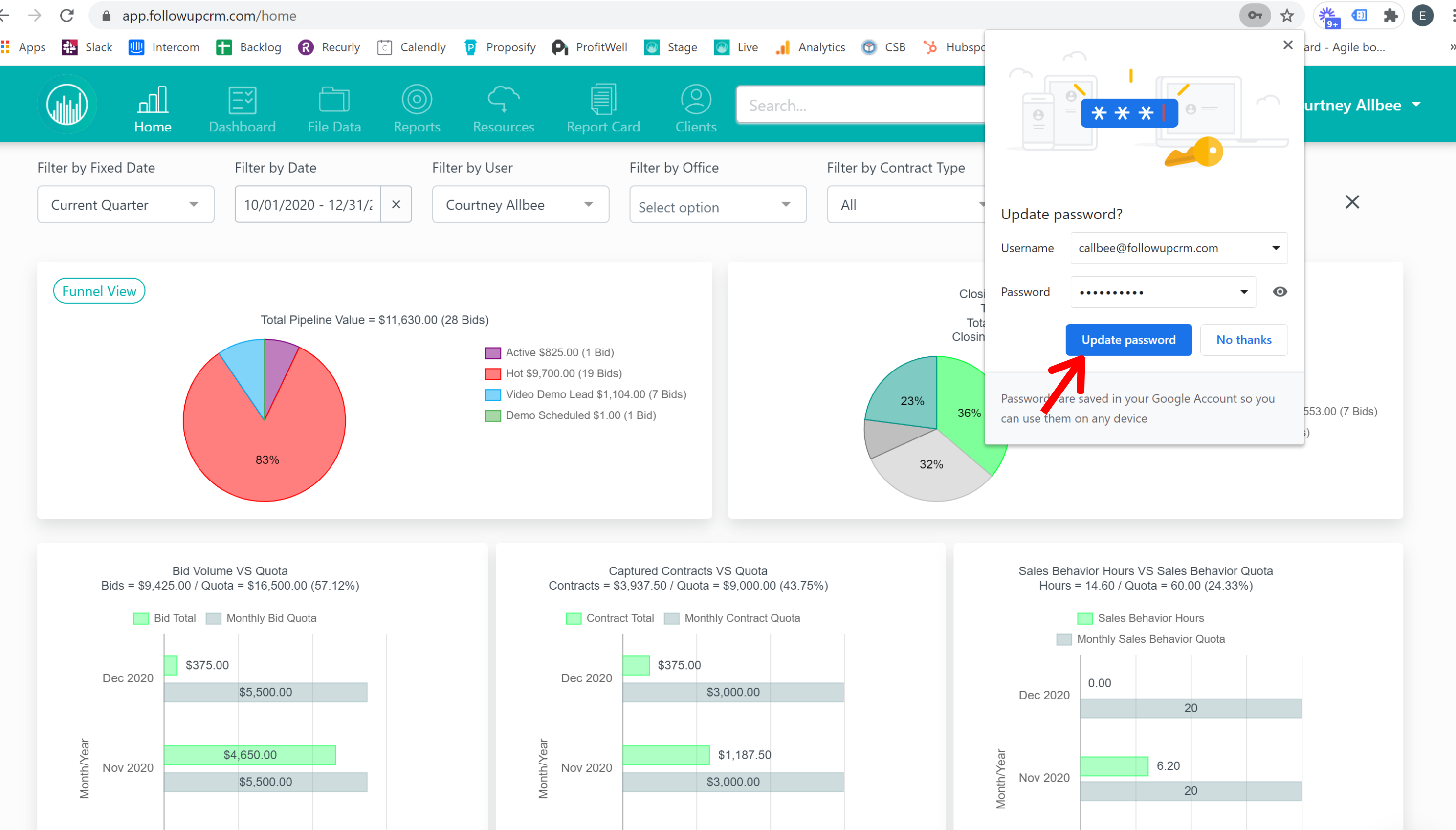 Did this answer your question?