How to Use the Report Card Courtney Allbee
Being a champion comes with lots of responsibilities, one of them being accountability. The report card feature in Followup is one great way to hold your team accountable. To use this feature, click on "Report Card" in the top tab.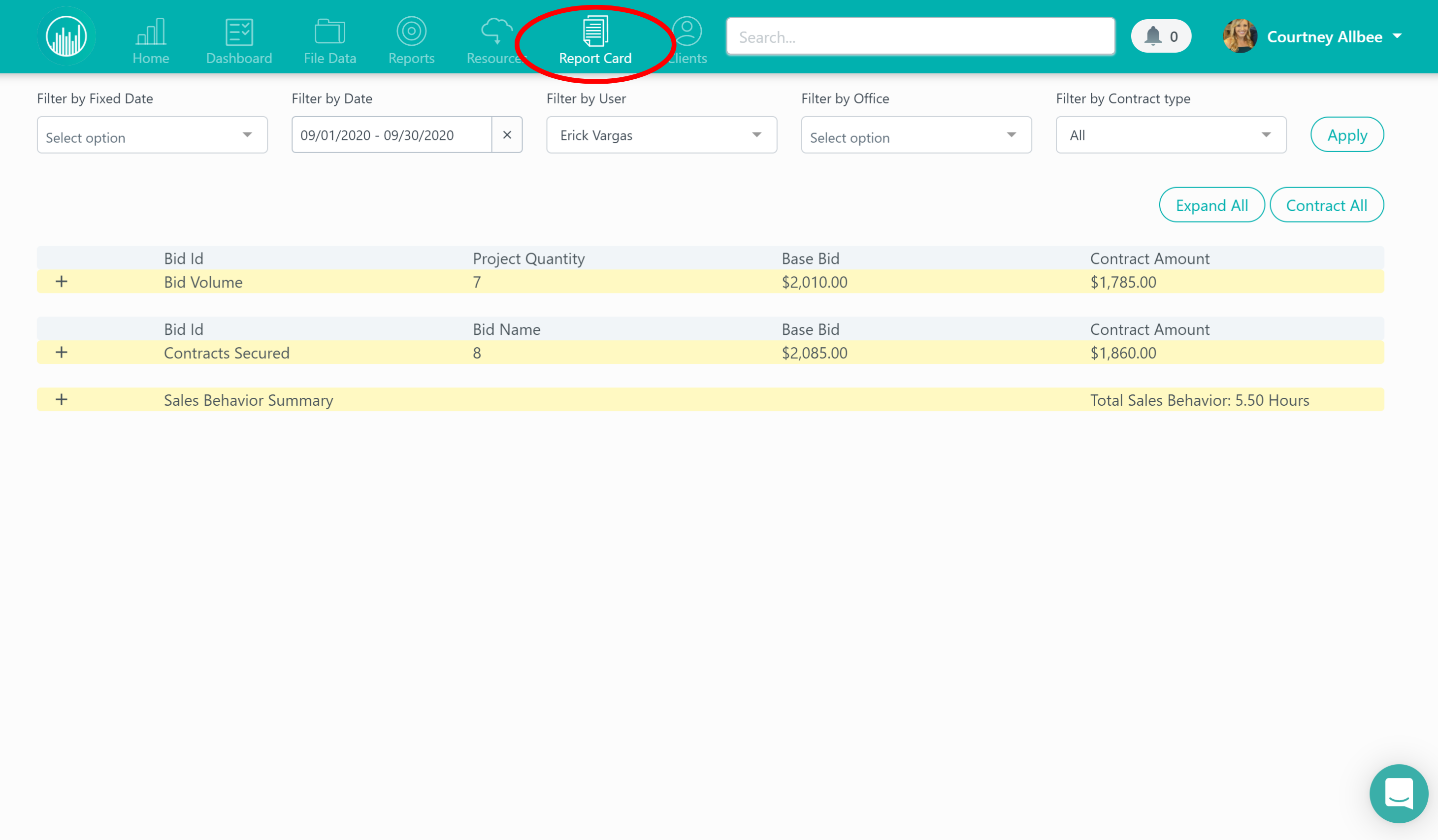 From here, you can filter by user and individually see what activities that user has done that week (or whichever time frame you select).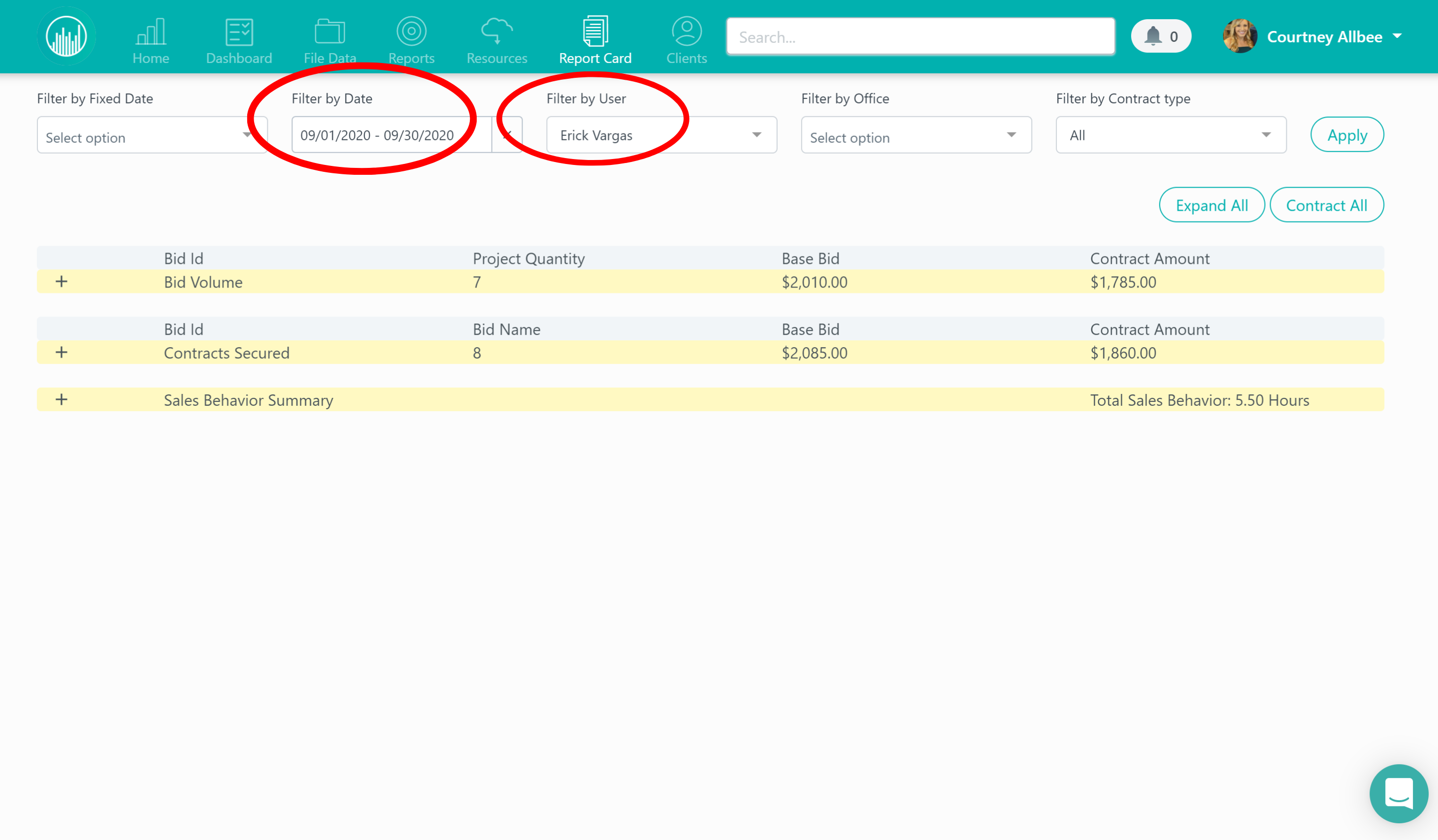 Once you've selected the dates and user, hit "apply."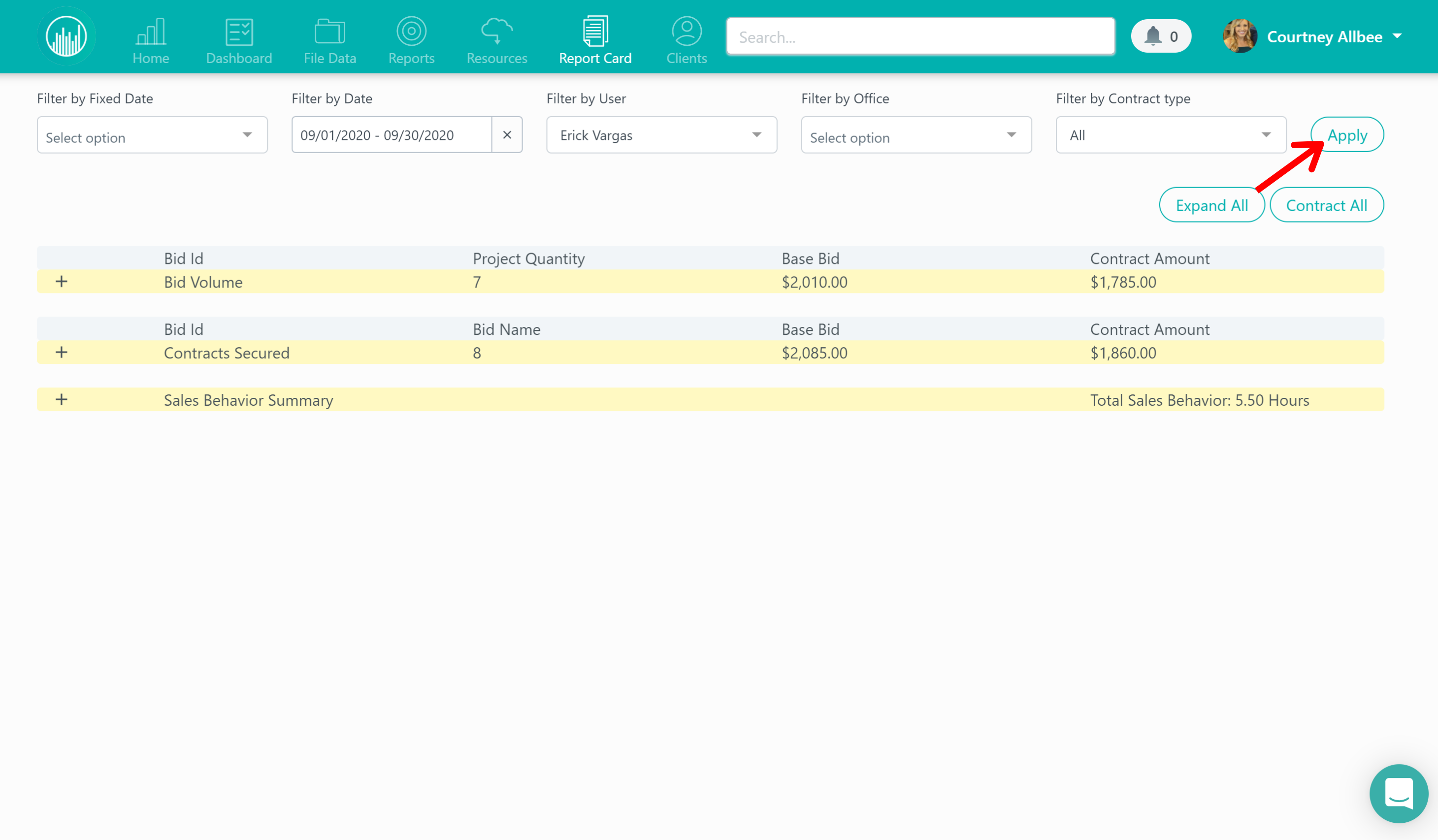 From here, you can see how much they've bid, the contracts secured, and sales behavior summary.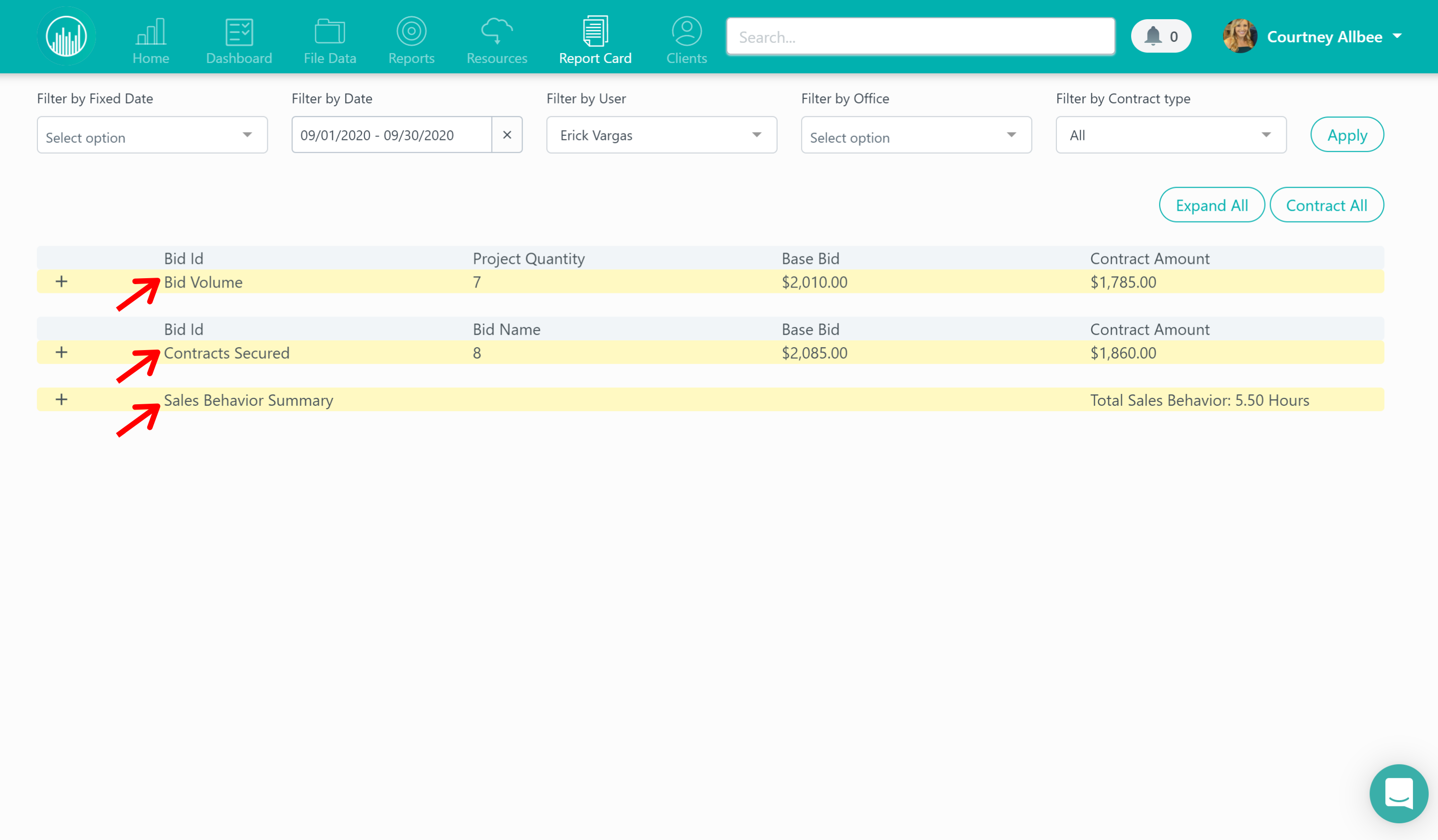 Each of these sections can be expanded by clicking on the plus sign "+" icon to the left so you can see specific project details.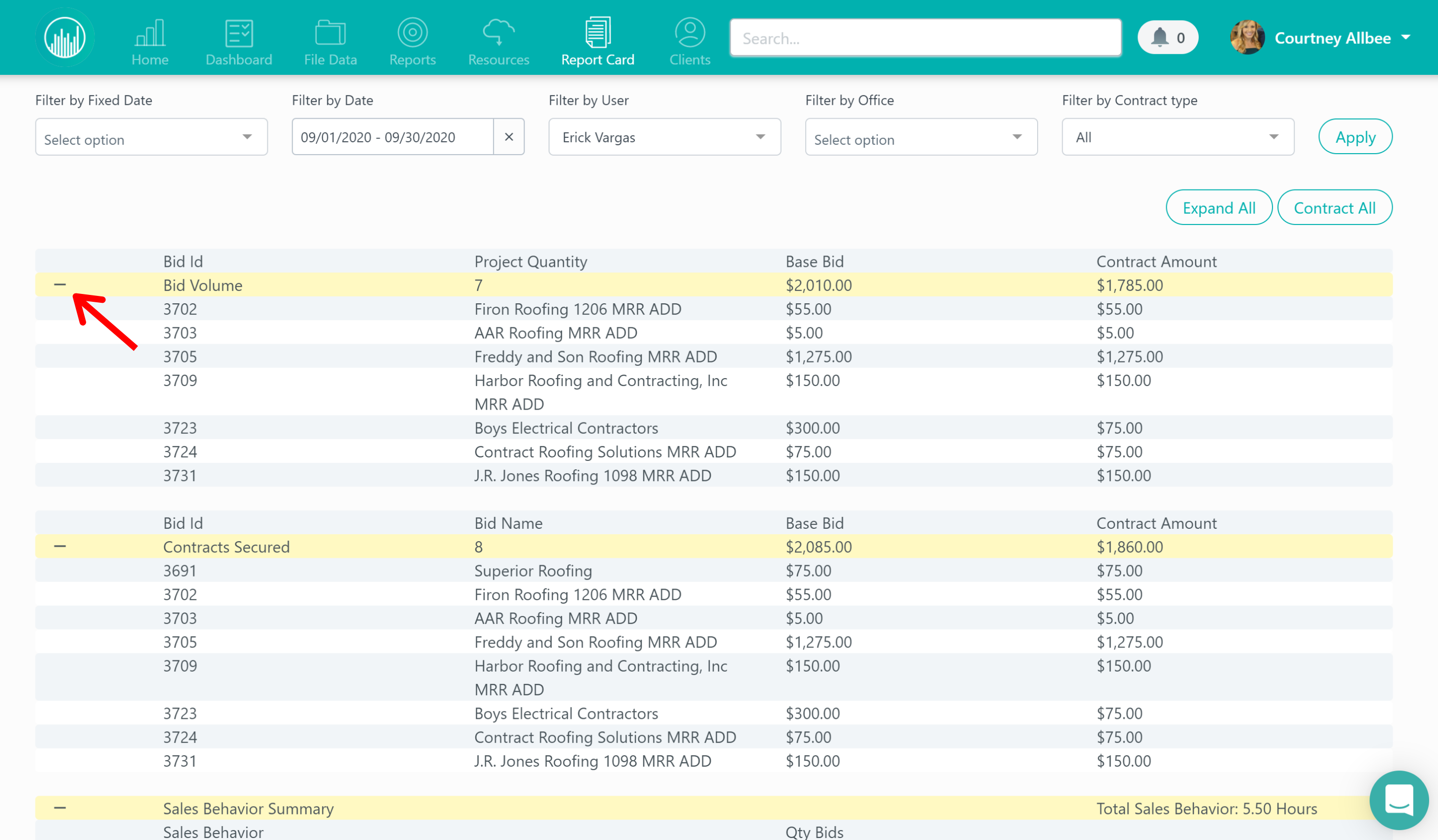 Under the "Sales Behavior Summary," you can click on the plus sign "+" to expand and see the specific projects the user has been working on.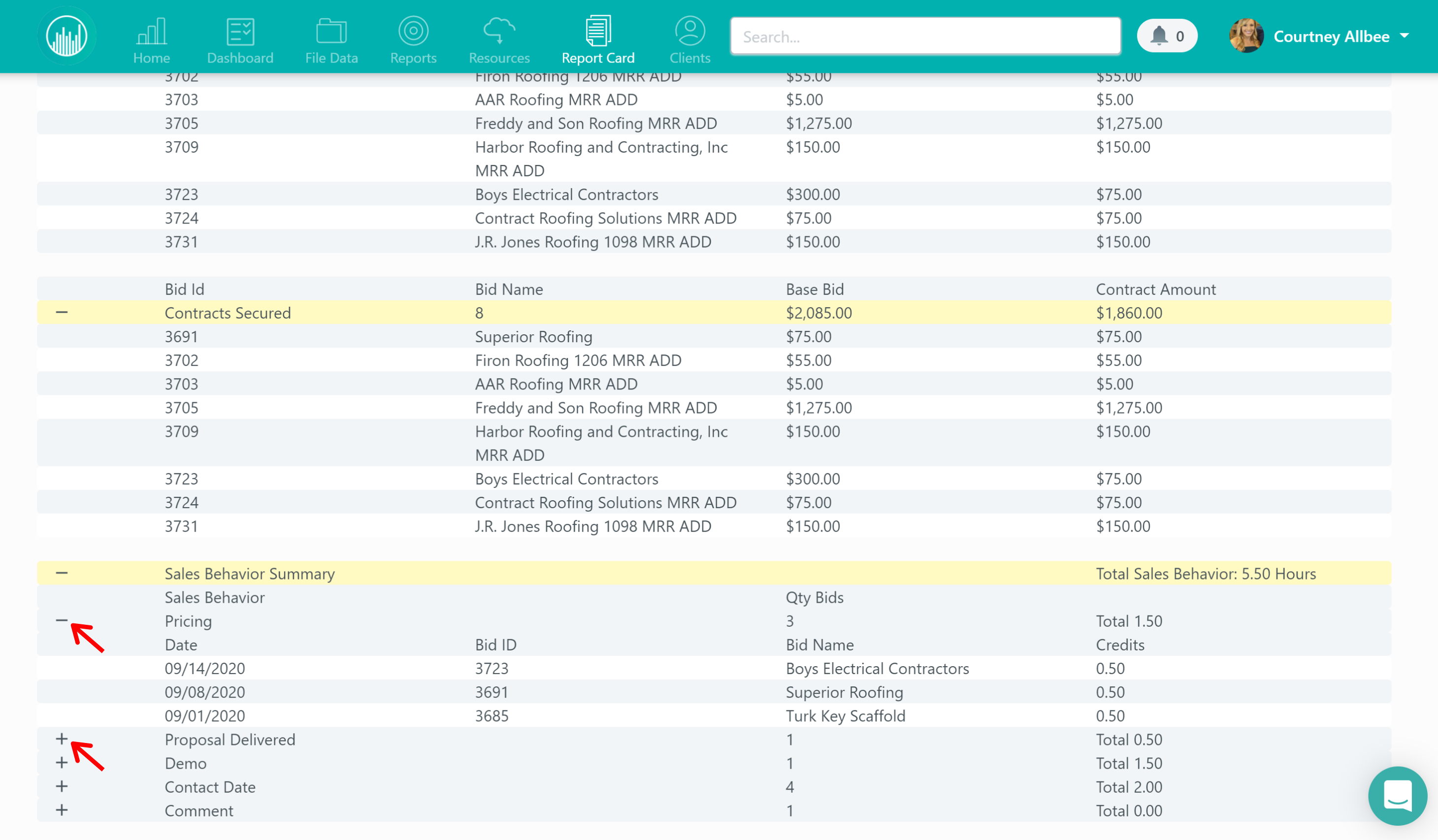 You can also click into the projects beneath the "Sales Behavior Summary" section to see more details such as notes, scheduled activities, and more.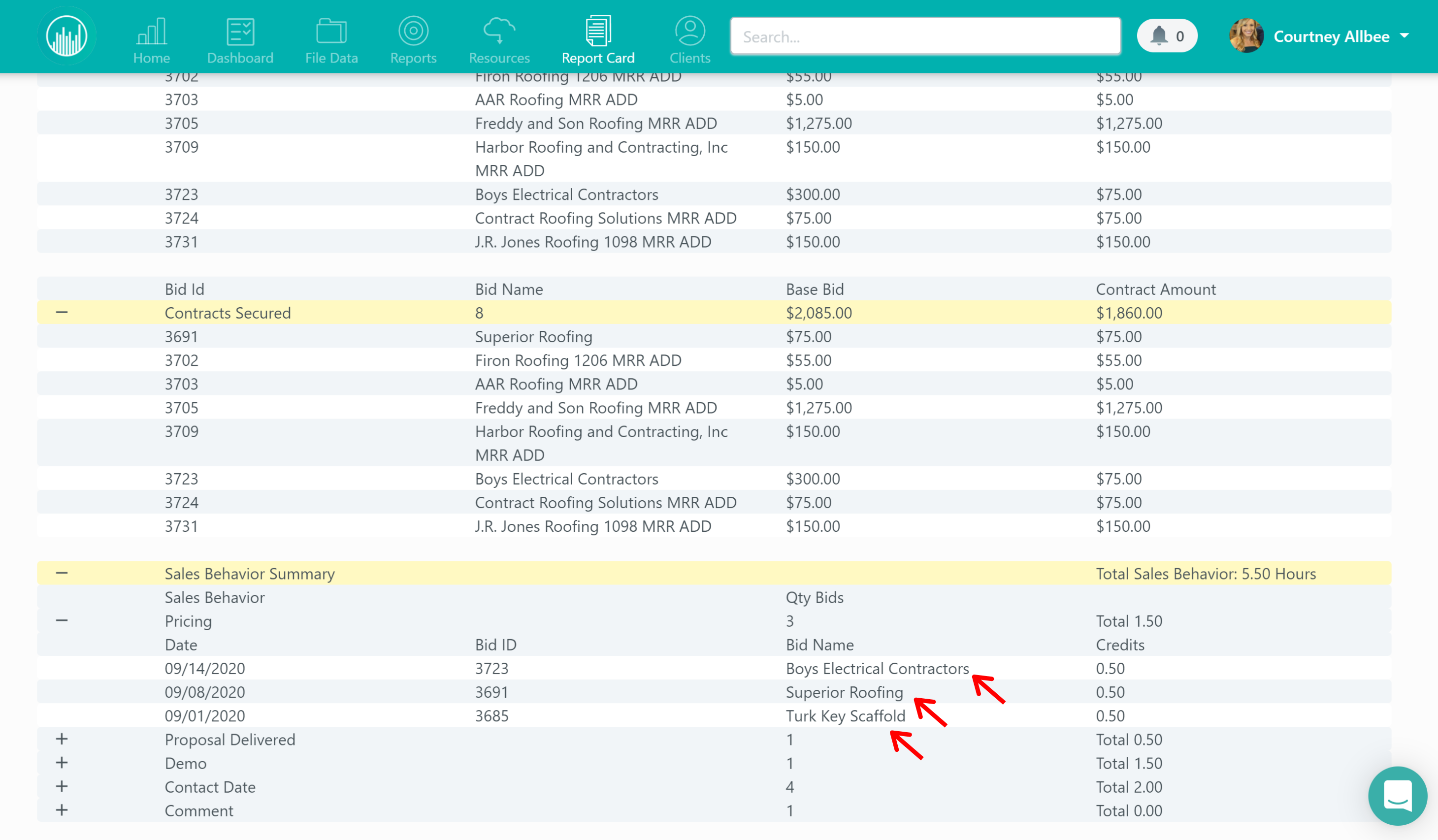 You also have the option to view the report card as a company whole, however, when viewing the data this way, you aren't able to see who completed which activity. This is why we recommend filtering by specific users.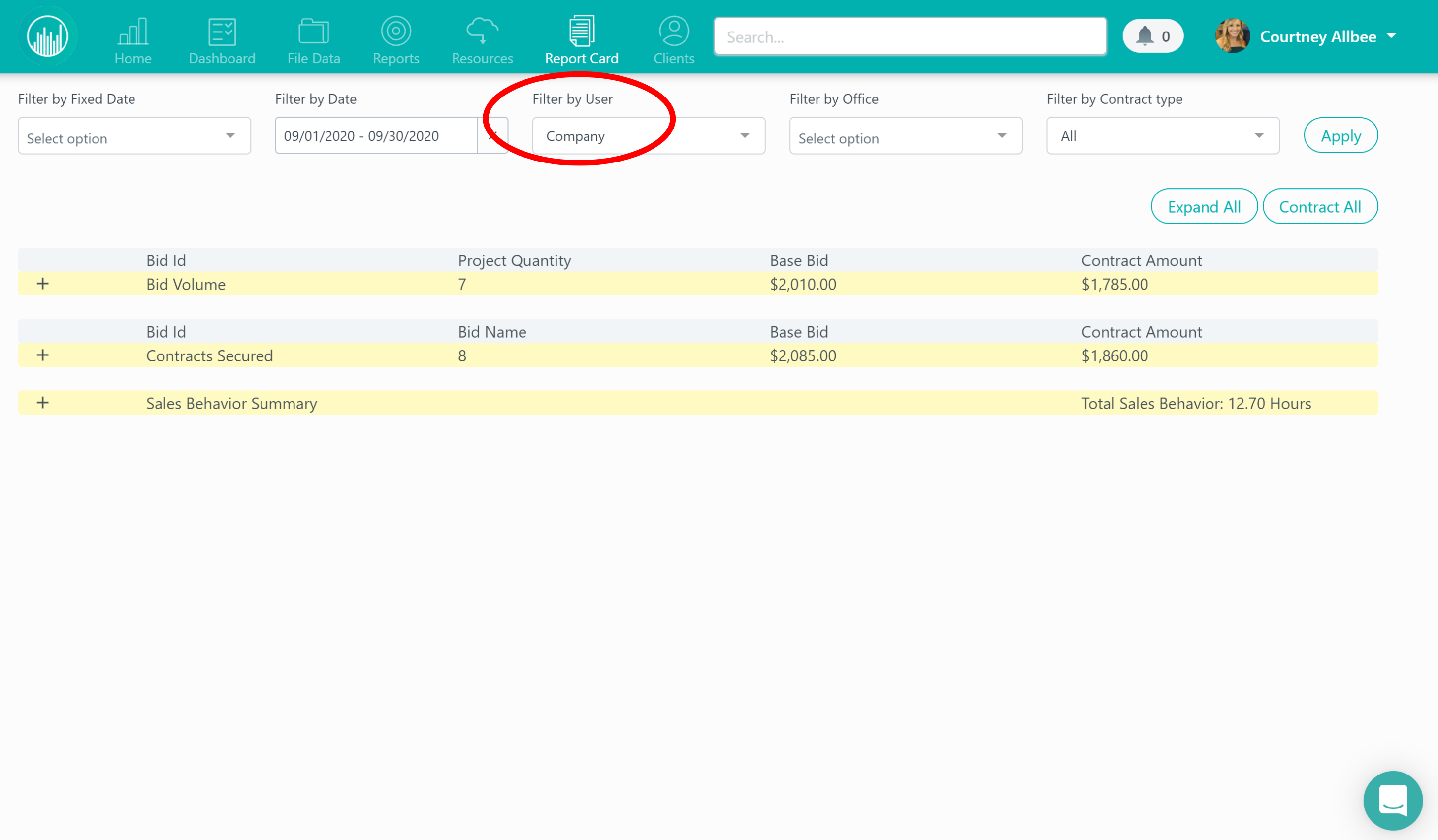 We recommend tracking this once a week to prevent users from falling behind. This is also a great tool to use during your weekly (or biweekly meetings) to allow for complete transparency.
Want more hands-on help? Sign up for our weekly group training!
Did this answer your question?