New Global Search Feature Courtney Allbee
We're excited to announce that we have officially launched our new global search feature! This new feature allows you to quickly find jobs, contacts, and clients from any page in our system. Here's how it works:
When you log into Followup CRM, you'll notice a new search bar at the top.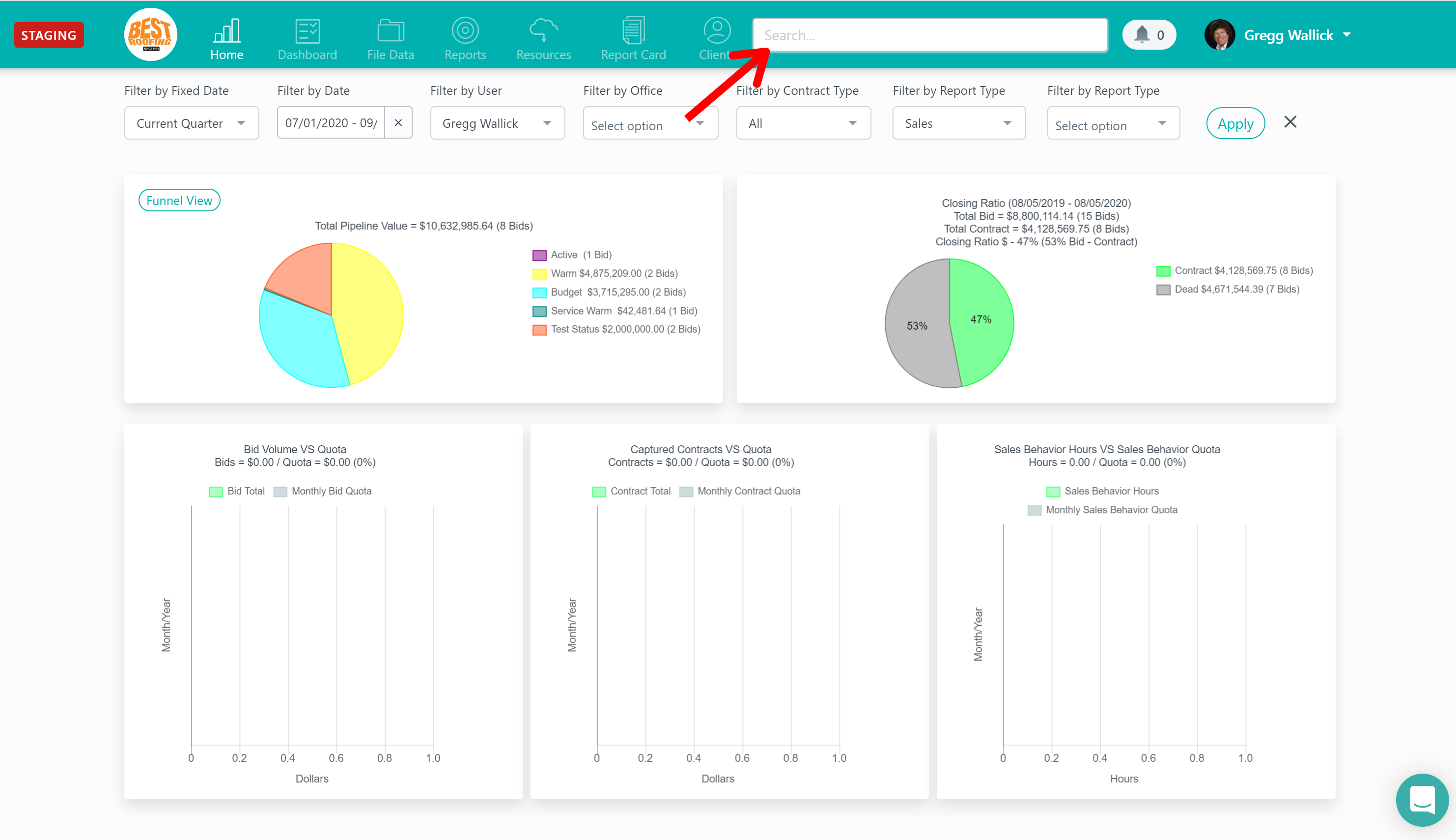 From here, all you have to do is start typing for whatever job, contact, file name, bid ID, or client you're looking for and you'll see a list of items to choose from below.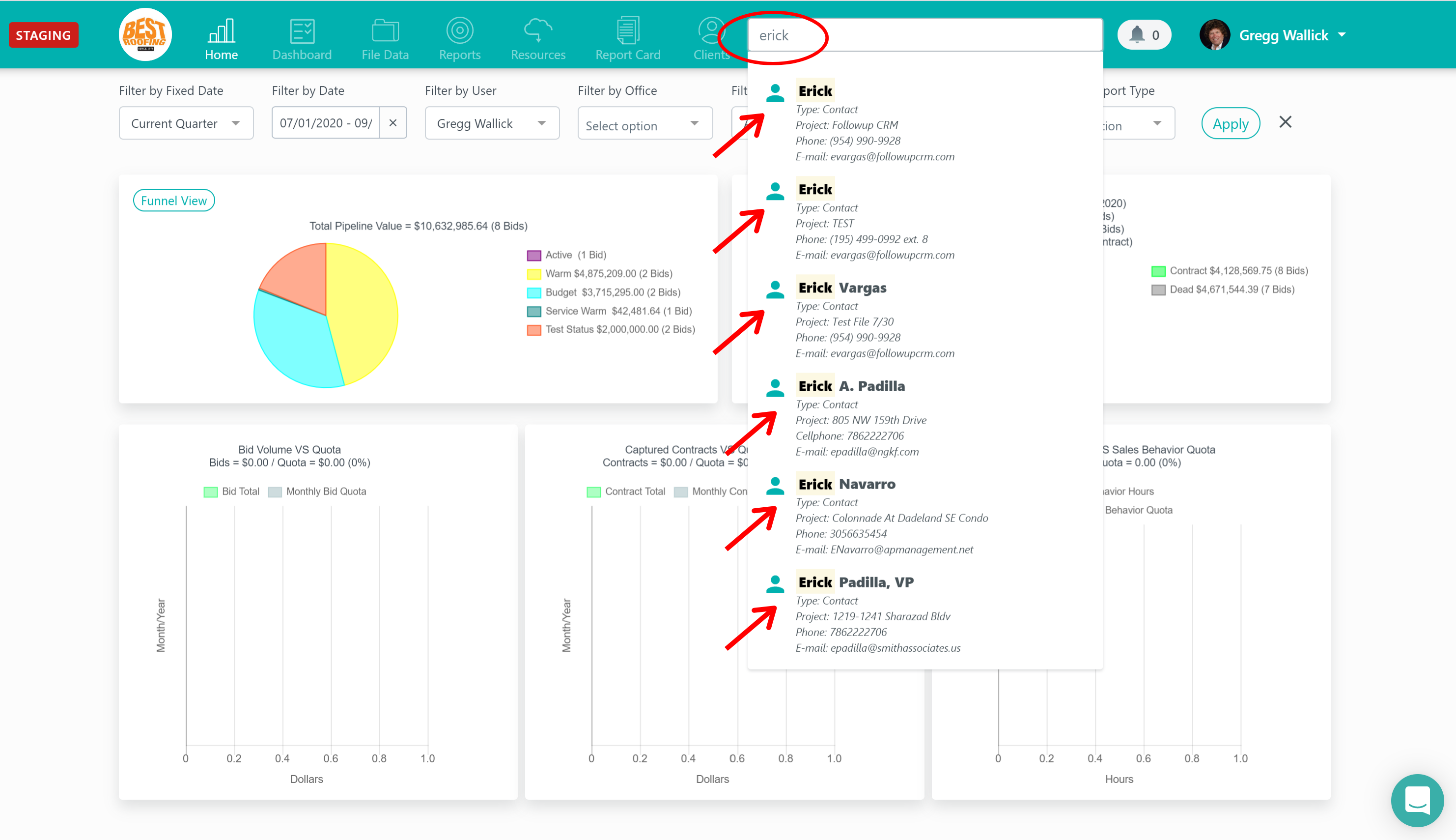 You can do this on any page in the system making it fast and easy to find exactly what you're looking for in a matter of seconds.
For any questions about this new feature, please feel free to reach out to us directly.
Did this answer your question?