Proposal Generator - Add Photos Brittnee
In the proposal generator, you'll see this photo section and you can use any of these images to swap out your cover photo.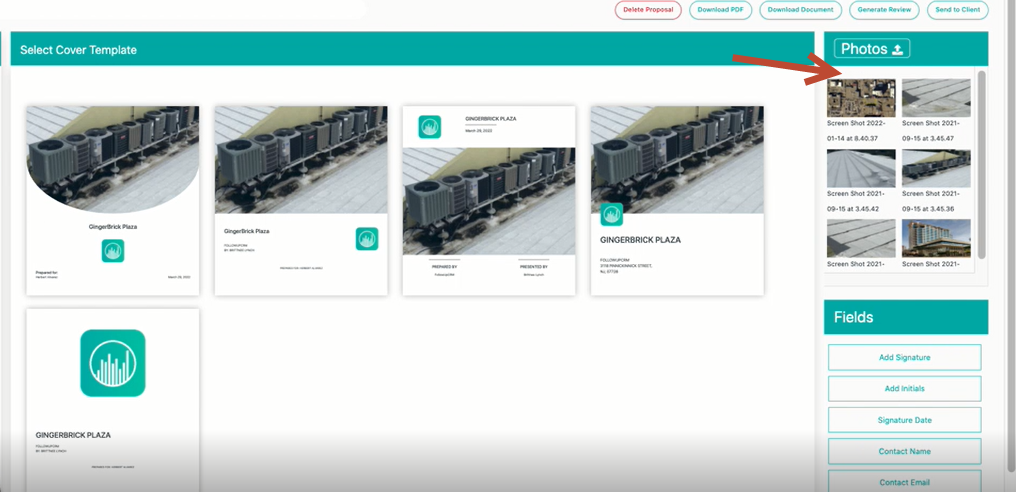 So on the cover section, just select any image you want to populate on these cover photos. Additionally, you can add these photos anywhere on your proposal and the builder.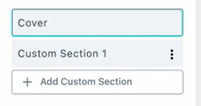 So you can update the current roof conditions. You can add a scope, adjust a scope, and then use these pictures to supplement that.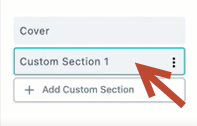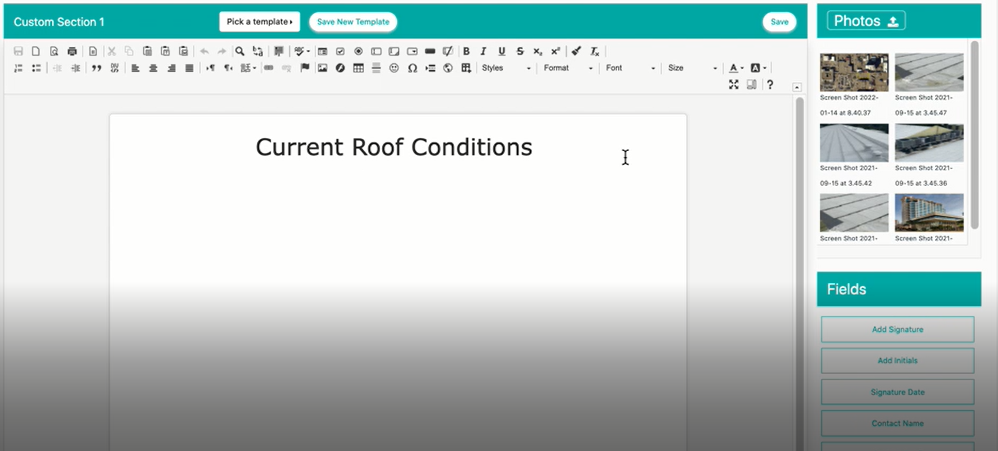 So just put your cursor wherever you want the image to appear, and select the image, you can add multiple images as many, or as little as you'd like. You can also double-click on the image to resize it.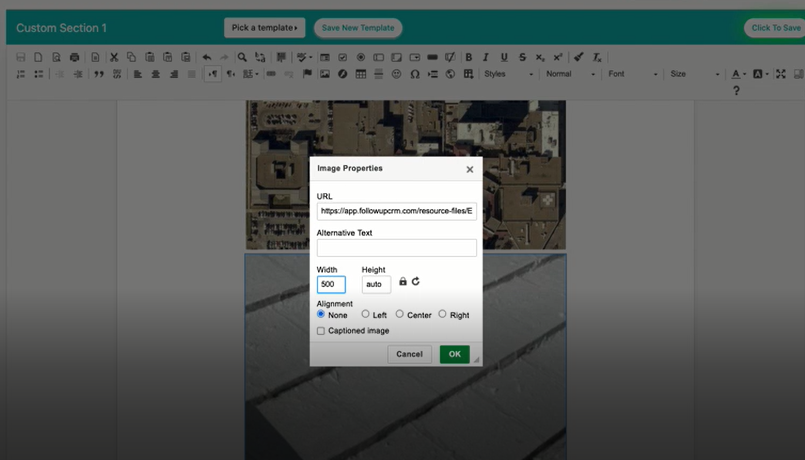 You can change the alignment at a caption, and you can build a table and add the images to a table.
And then just remember to click save and that retains those photos.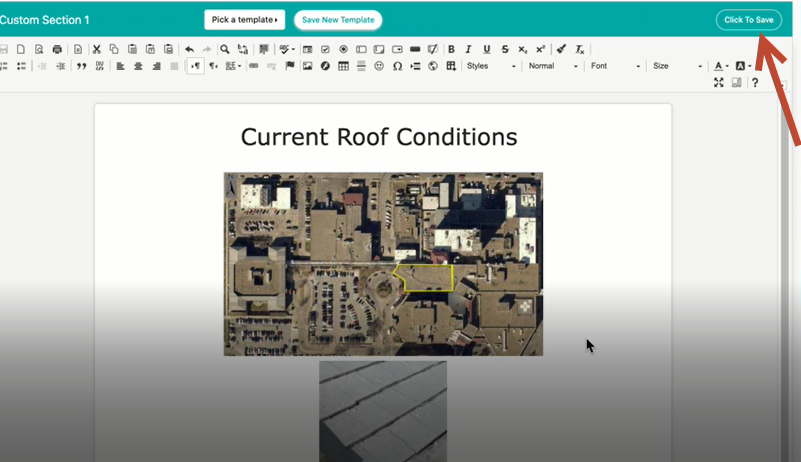 You can add photos directly from your machine, just by selecting this button: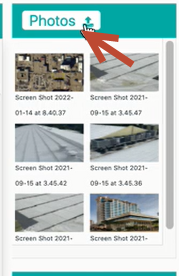 You can also drag and drop images, So you can just do this. And then that image will appear right here.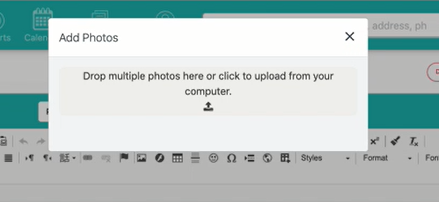 Also, if you have any documents stored on that project, any photos in the document section. Those photos are automatically uploaded, so right when you open this project, those photos will appear. So that's super easy.
Anything further you want to add? You just upload it by selecting the photos button or dragging and dropping, and then you place these photos wherever you'd like, or add them to your cover page.
Feel free to contact us with any other questions!
Want more hands-on help? Sign up for our weekly group training!
Did this answer your question?