Sent to Client Brittnee
In this article, we are going to show you how to send to the Client any information!
Just follow the steps below:
Click in Send to Client: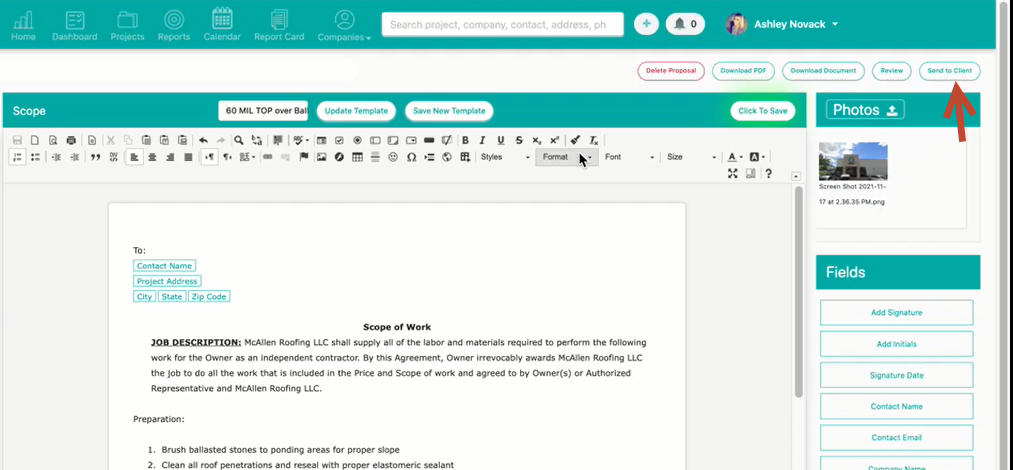 2. You can Add your email or selected from the dropdown menu: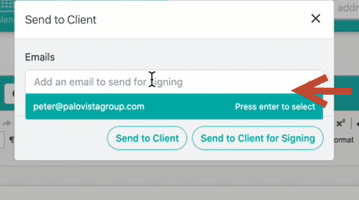 3. Click on Send to Client for Signing: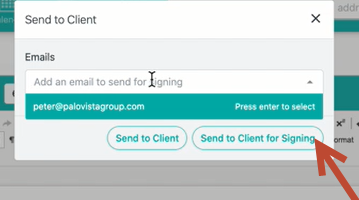 4. Make sure the correct emails are added and click Send: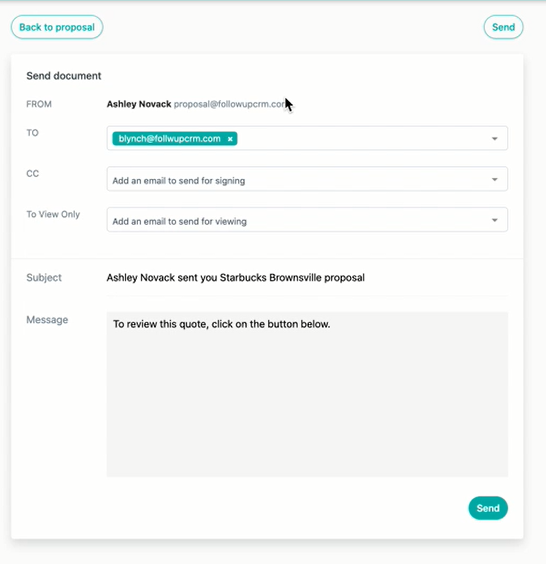 Feel free to contact us with any other questions!
Want more hands-on help? Sign up for our weekly group training!
Did this answer your question?