Followup CRM makes it easy to schedule reports to arrive to your inbox ahead of your weekly or monthly sales meetings. Check out the video below or click the "Get Started" button for a click-by-click guide.
Click "Get Started" for a click-by-click guide.
We are having great new features on FollowUp now we have a new feature that allows you to Automate Scheduled Reporting.
Go to your Reports option and select any of the reports/exports options: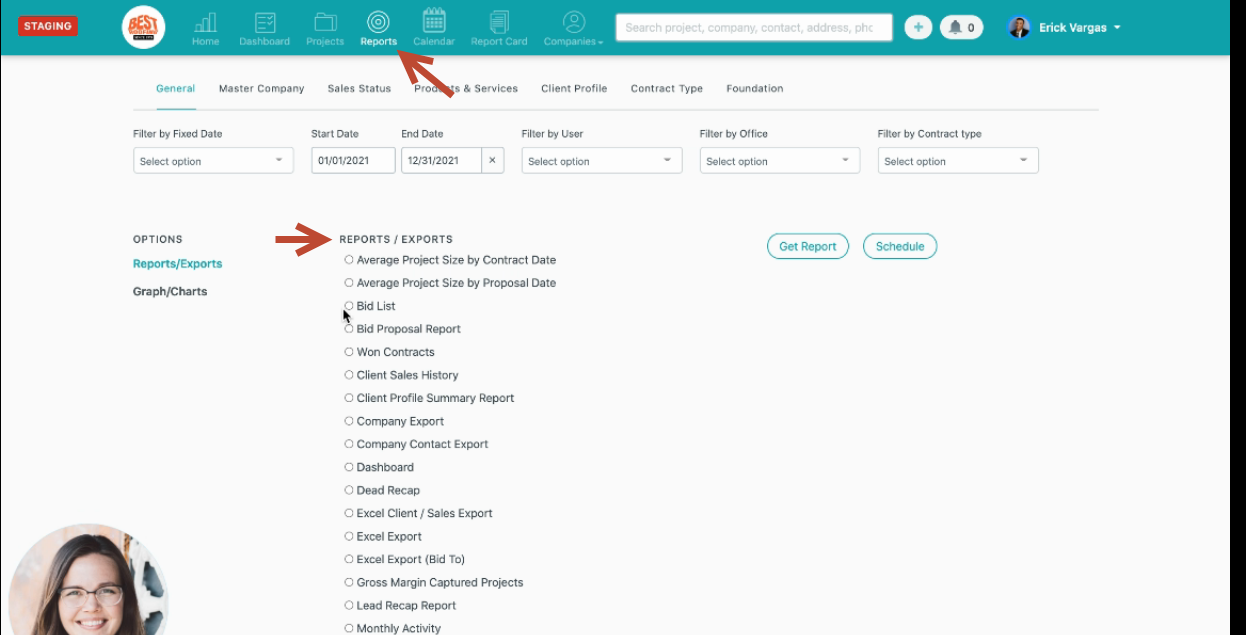 Then go to the drop-down menu: Filter by Fixed Date and select the date range, once you have that selected you can click on the Scheduled option.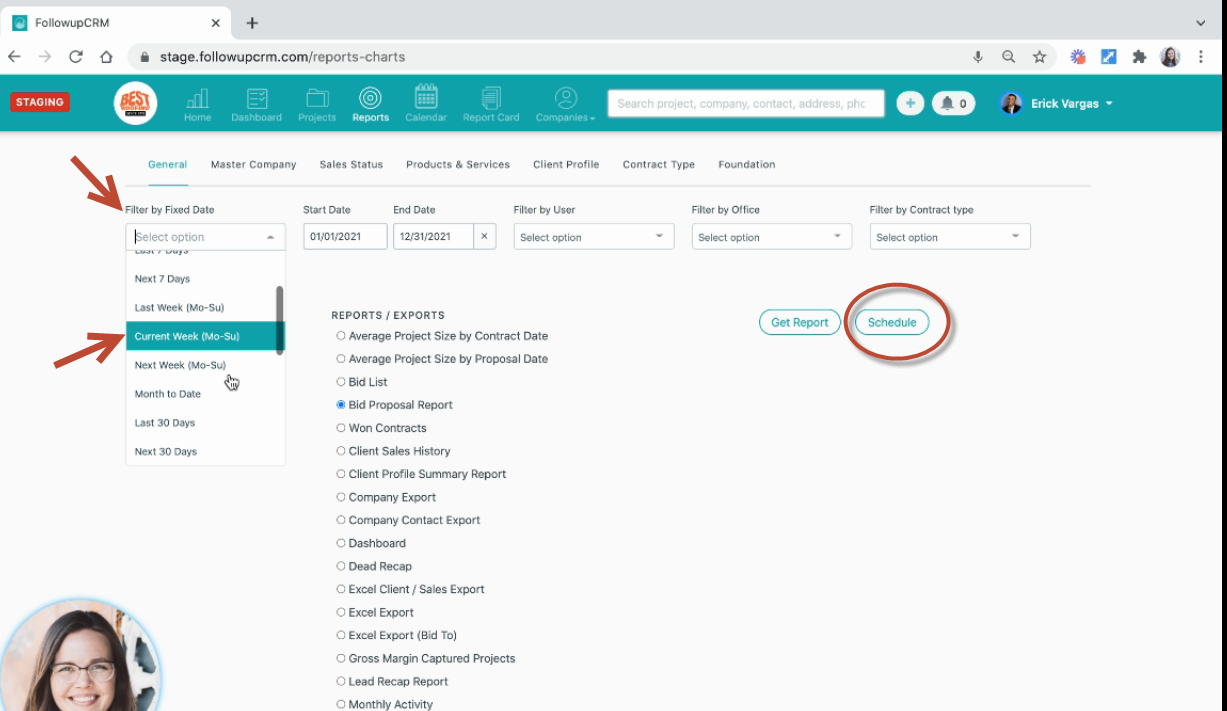 In the next step, you will need to add the information requested: Email Subject - Receipients - Delivery Frequency - Scheduled Time - Delivery Day and Format.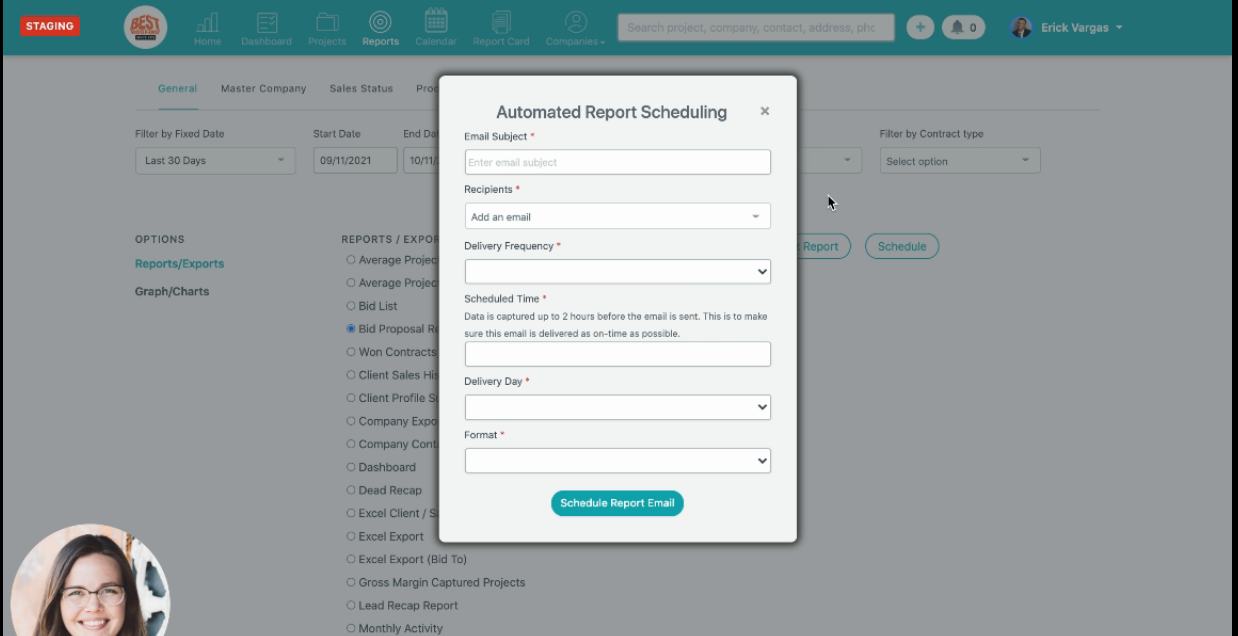 Once you have all the information you can click on Schedule Report Email: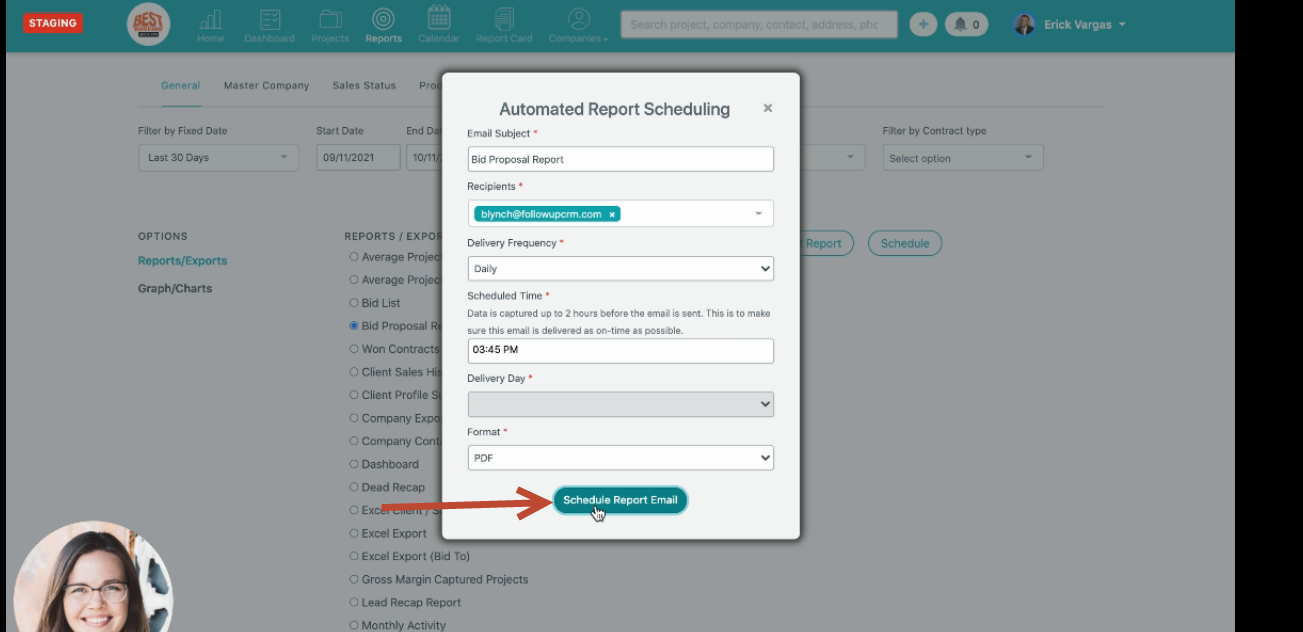 Then when the time scheduled comes you can download the report from your email and have all the information need it that way.
So just a couple of clicks and it's scheduled!
Want more hands-on help? Sign up for our weekly group training!
Did this answer your question?