In this article, we are going to show you this new feature to send bulk emails to your projects. So this is going to save you a lot of time and it's going to help you reach out to all these projects and contacts.
So let's say you have made a list of projects that you wanted to reach out to: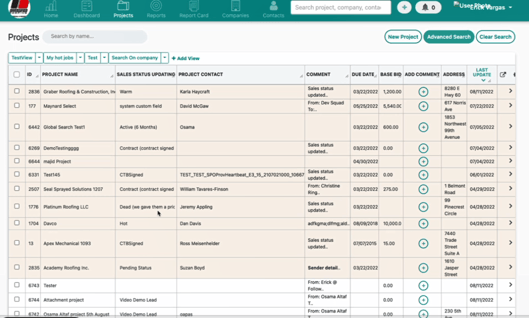 If you click on this select all feature, you can see 15 projects have been selected on this page: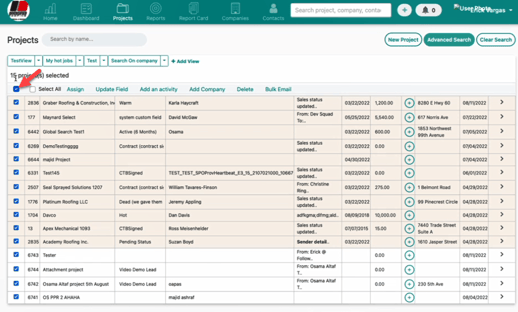 You don't want to do that because then all the projects within your system will get an email. But let's say you just created a list of your hot jobs on this page and you wanted to send an email to the contacts at this project, you'll see this new bulk email tab: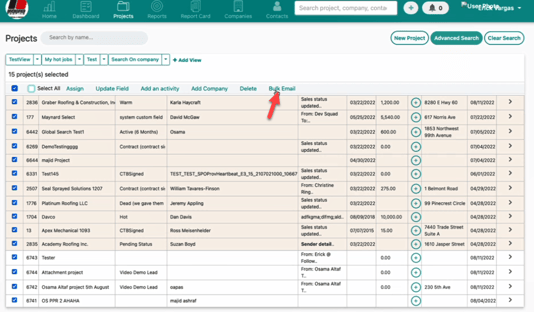 This will allow us to send a template email to the 15 contacts on this project page. So if you click on Bulk Email you can choose a template, you can create a template, or add a template: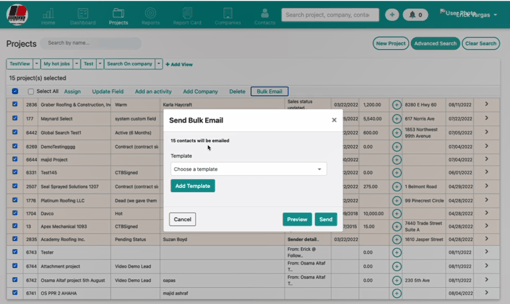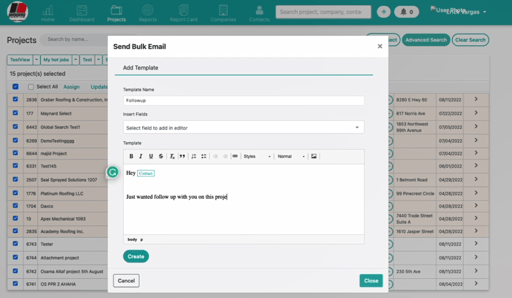 When you send this email, create and save this. Now this will be a template that is ready for you to use and send in bulk: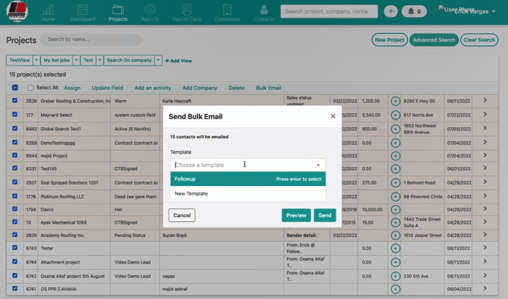 You can click on preview and you'll see exactly what the end receiver of that email will see: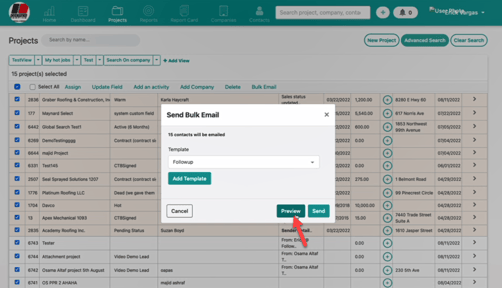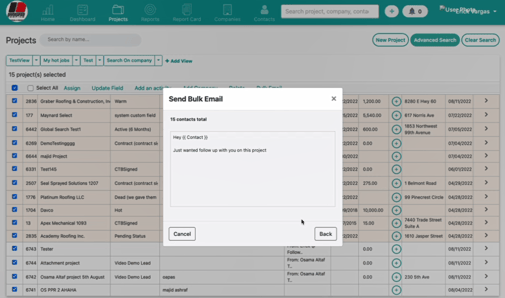 Now once you click Send, 15 people on the project will receive that email follow up and it will send out through your office 365 or Gmail integration just the same way as it would if you were sending personalized one on one emails.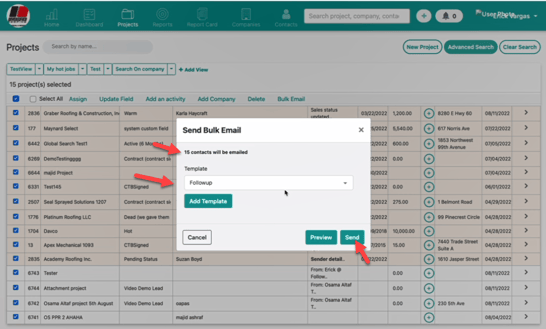 I hope this saves you time.
Feel free to reach us if you have any other questions.
Happy selling!