Company Information Overview Courtney Allbee
In Followup, when you enter a new project, everything you enter in that new file is based on the project and then you attach the company information to the project.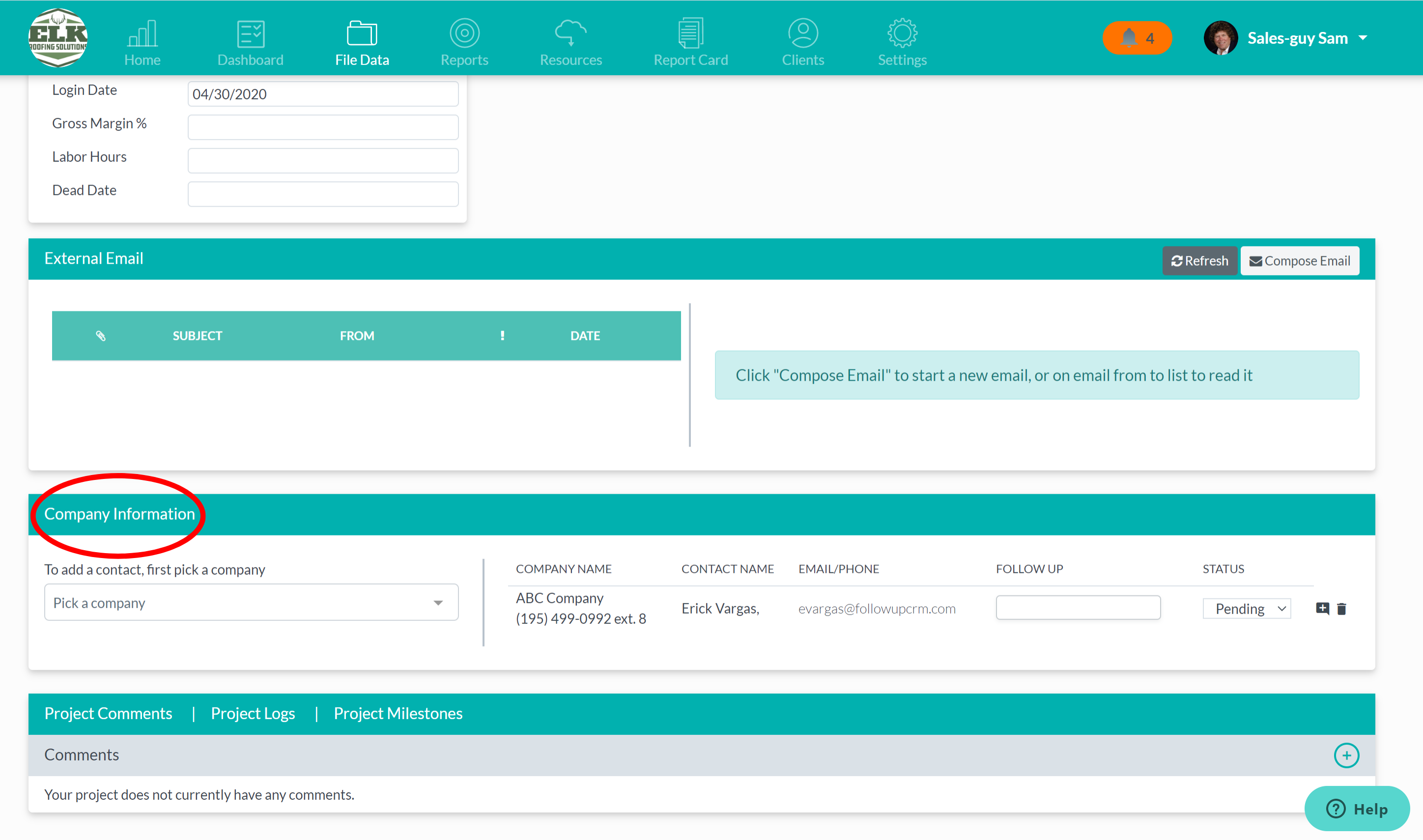 This is super beneficial for commercial clients because if you have a project that five different general contractors are bidding on, you don't have to create five different projects in Followup. You would only have to create one project in Followup and attach all five companies in the company information section within the one project.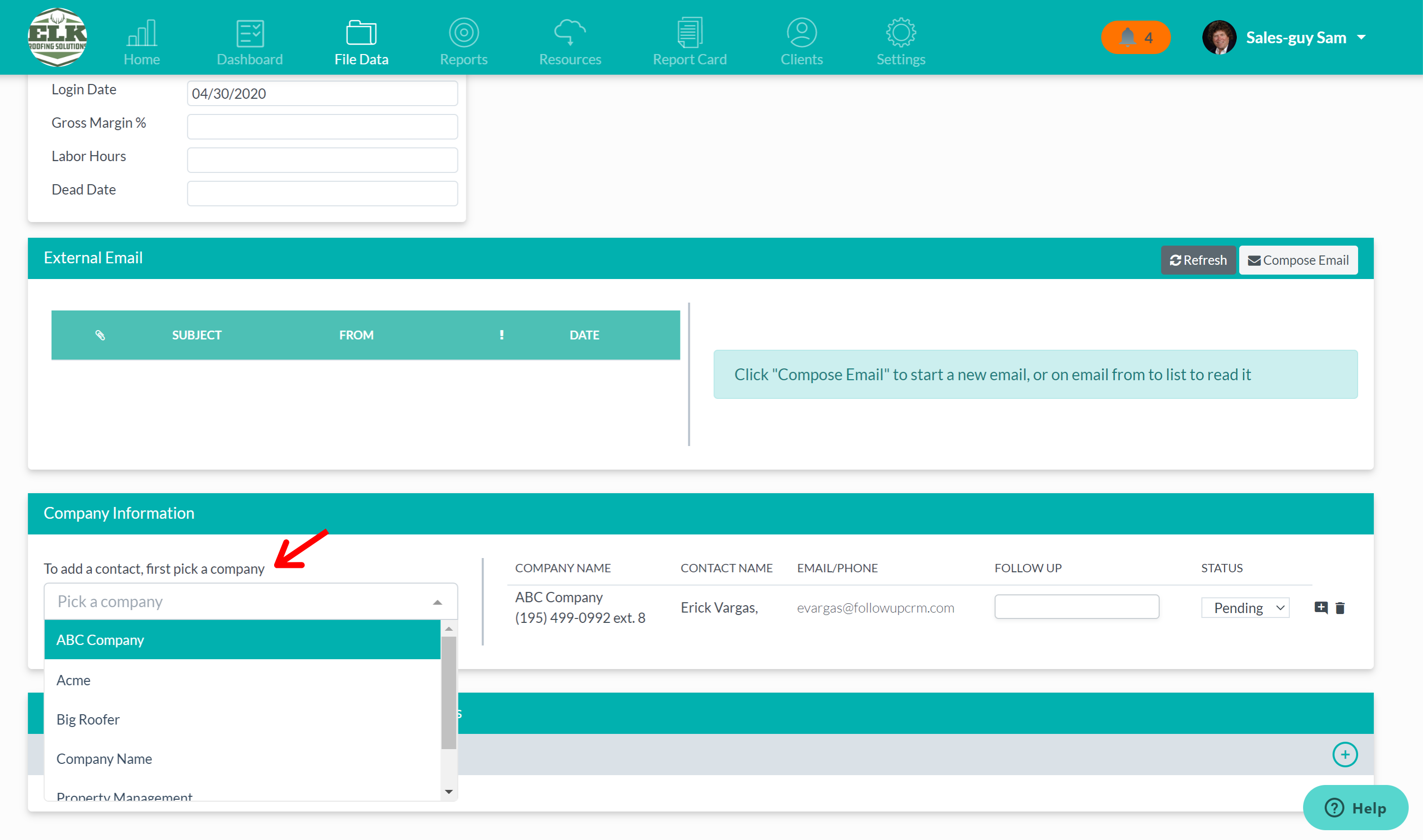 What's great about the company information section is when you have a company that's attached to a project, each company has its own file where you can store all that company information, including all the contacts associated with that individual company.
*One step that is often overlooked, but very important, is selecting whether the bid was WON or LOST under Company Information Status when updating the sales status to Contract or Dead.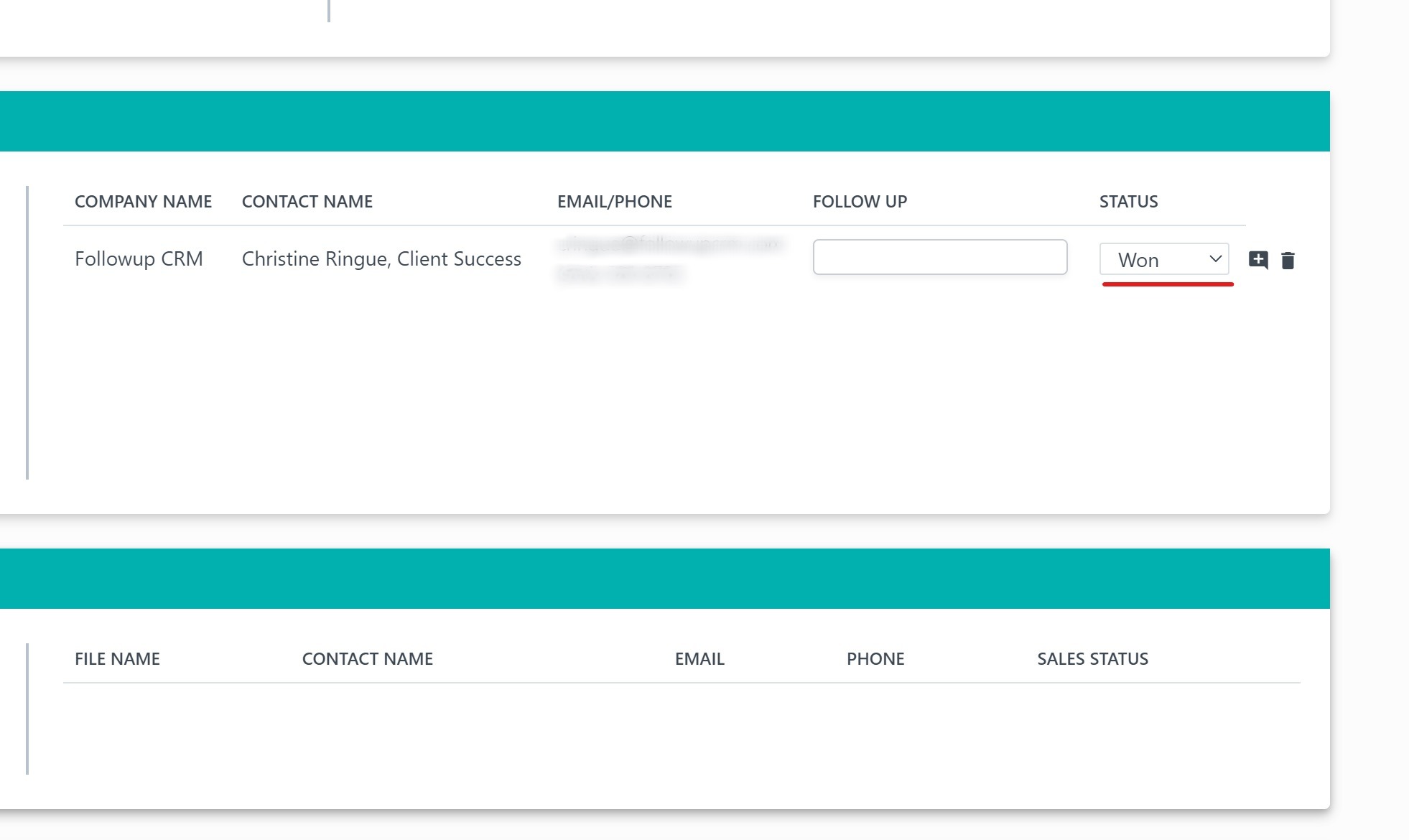 *By not skipping this step, you can pull the most accurate reports to see how you are doing with specific companies, and your historical closing ratio with each company.
When clicking into a company file, you can view a list of all the projects you've ever done with that specific client under recent files.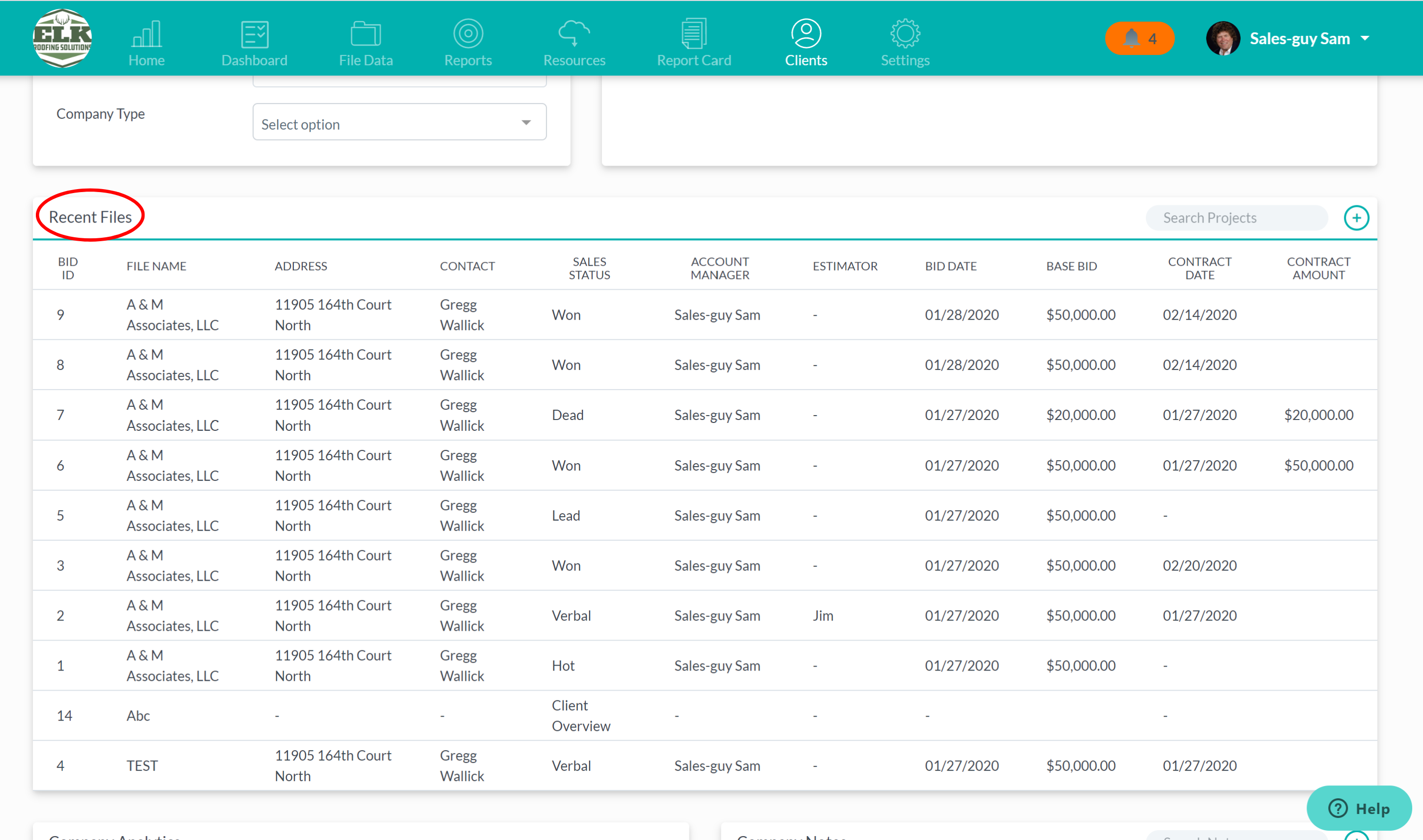 You can also see how many bids they have in the pipeline as well as the closing ratio under the company analytics section. With this feature, you can view your historical closing ratios with the attached clients so you can determine which jobs are converting and which ones aren't, allowing you to make better-informed sales decisions.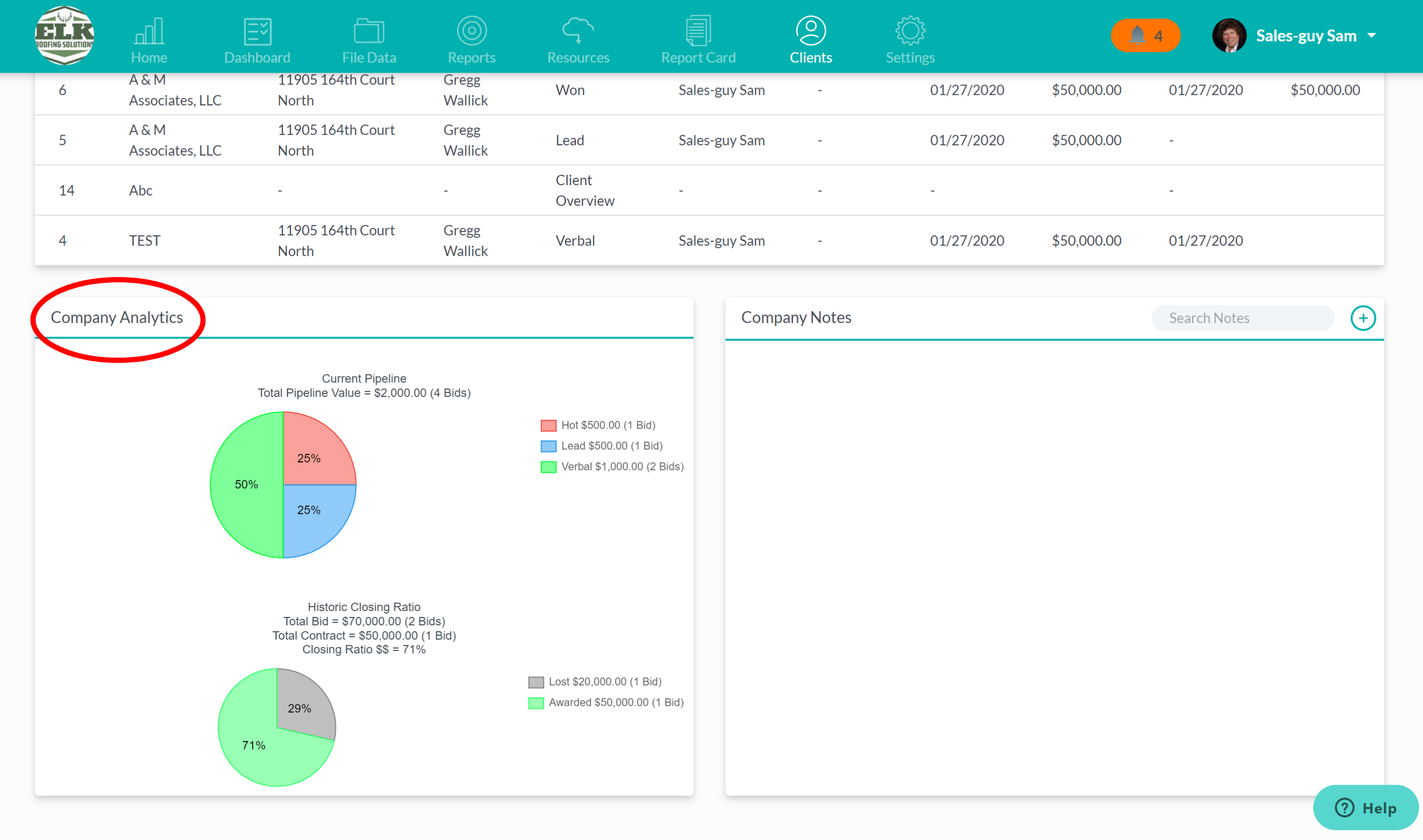 To give you an example, there's a contractor who's sent 112 bids to a client and won 87 of those bids but their closing ratio is only 24% on the dollar amount. The closing ratio is so small because in this case, they are only winning the small service jobs. Having access to this data allows you to have the right conversations with your clients and focus on the jobs that are converting, rather than waste estimating hours on ones that are not.
When clicking on an individual contact in the company information section, you can schedule a follow up reminder that will appear in your sales dashboard, but it won't be connected to a project.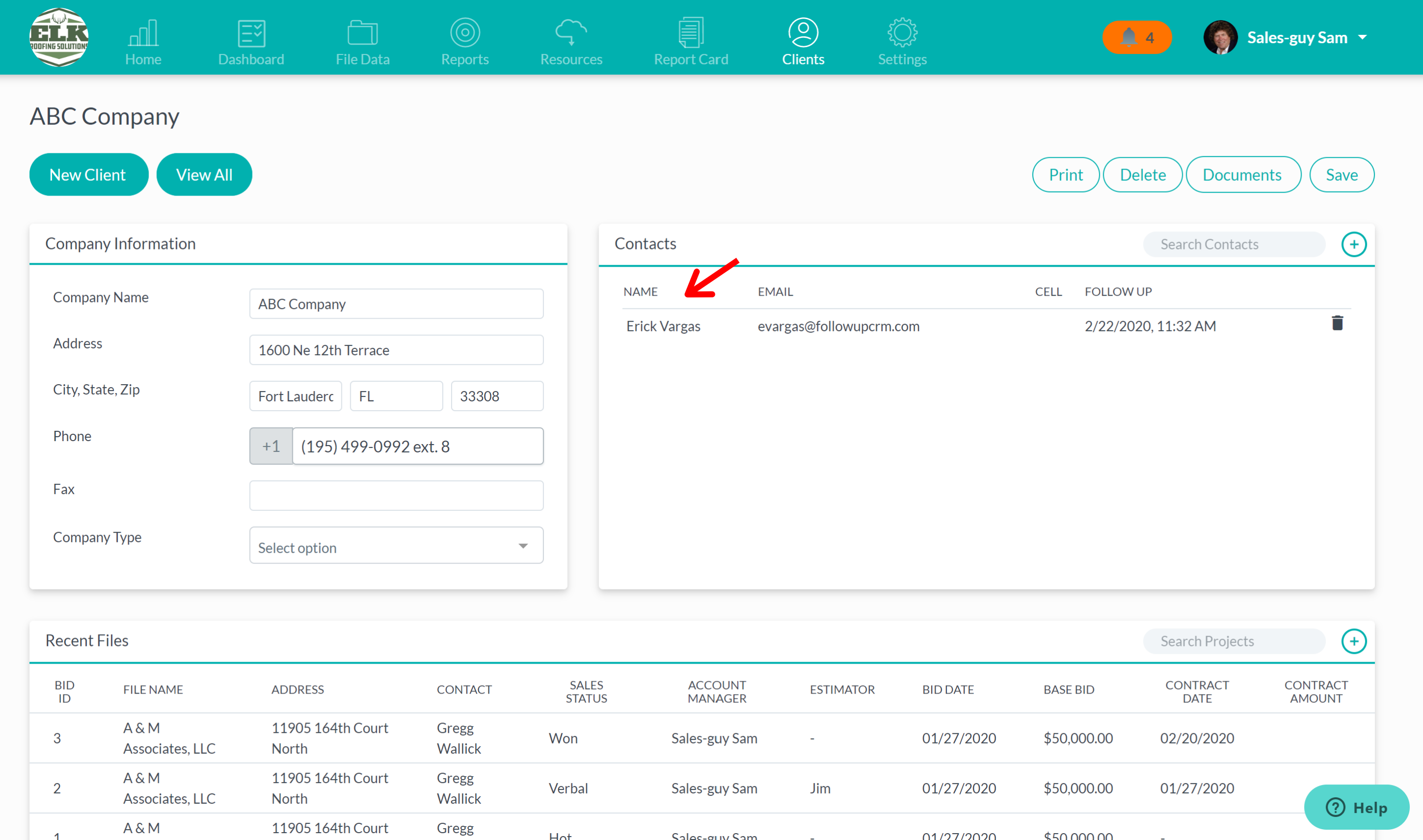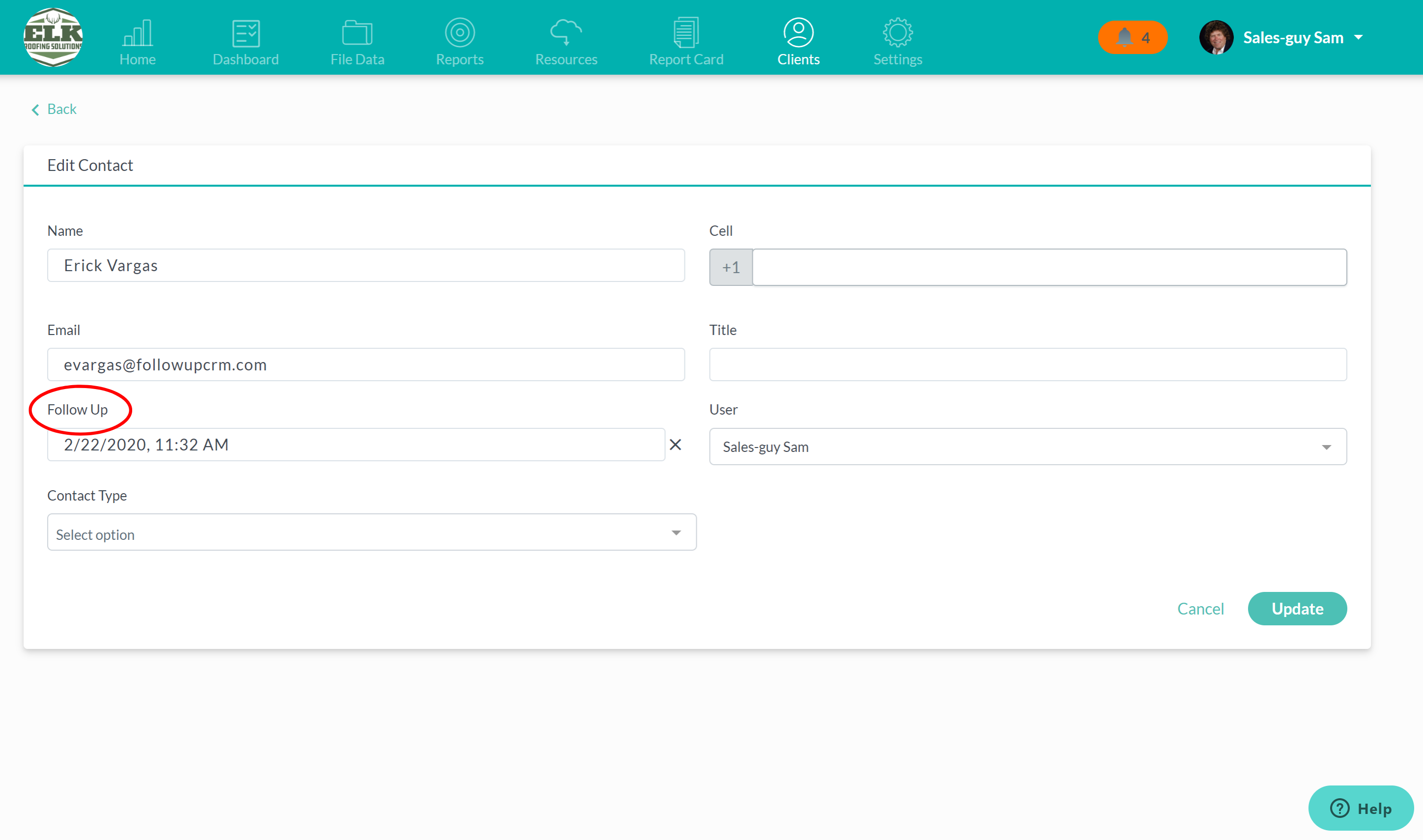 This also includes a notes area where you can add notes about the company that's not connected to a specific project. Some examples of notes you could use in this section would be: this company's offices are closed on these specific dates, we met up with this company at a networking event and can expect six new clients next year, or we sent this company a bottle of champagne for their anniversary.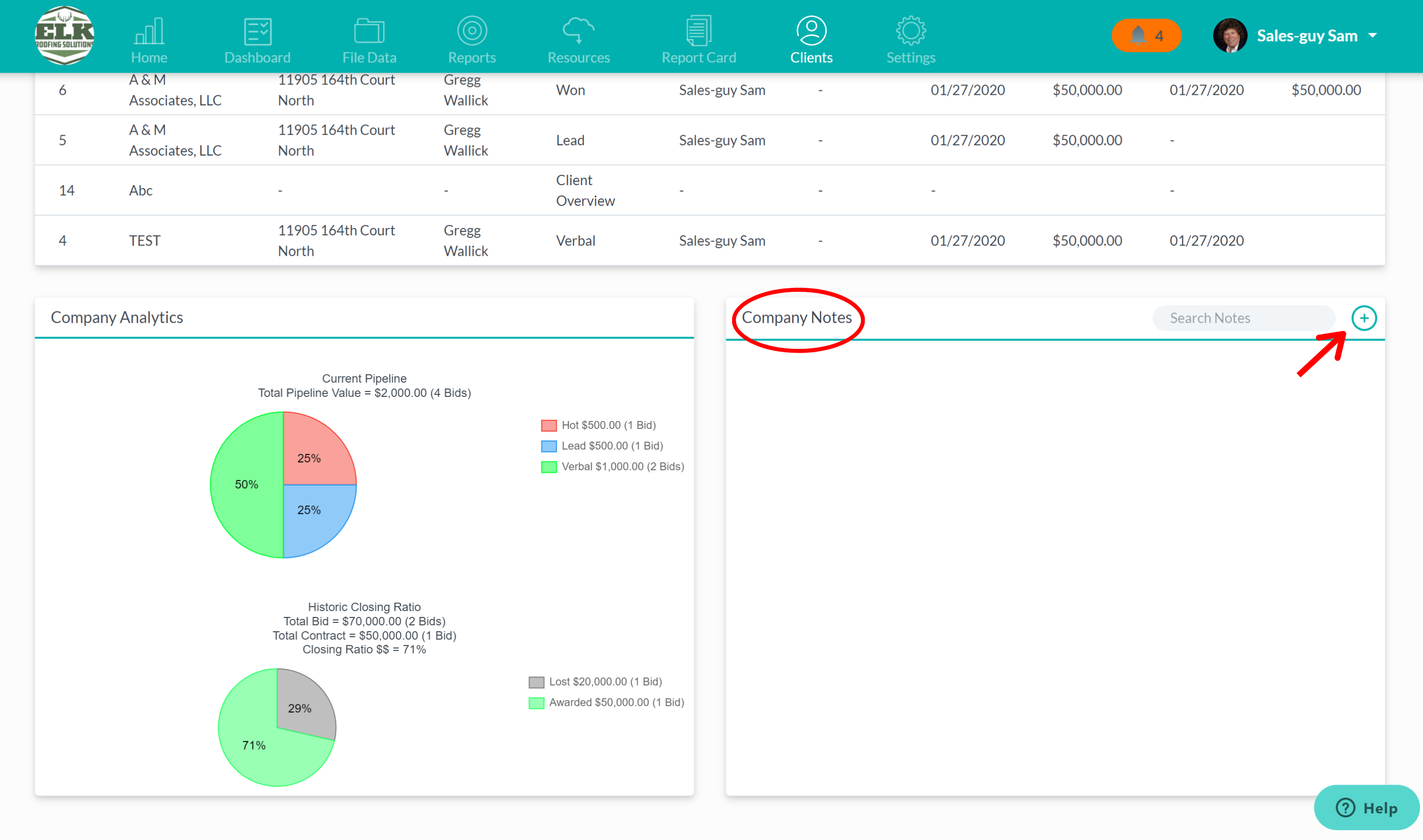 Utilizing this feature is most beneficial for our commercial clients, property management companies or residential properties that are all owned by one person that you're going to continue bidding to that one person. The company information section is intended for consistent bidding and provides the data you need to make smart business decisions.
For any additional information or questions, please feel free to reach out.
Did this answer your question?