Connect to Microsoft Exchange Brittnee
Now you can connect FollowupCRM to your Microsoft Exchange account in just a few easy steps. Here's how:
In FollowupCRM, under your name, click Company Settings.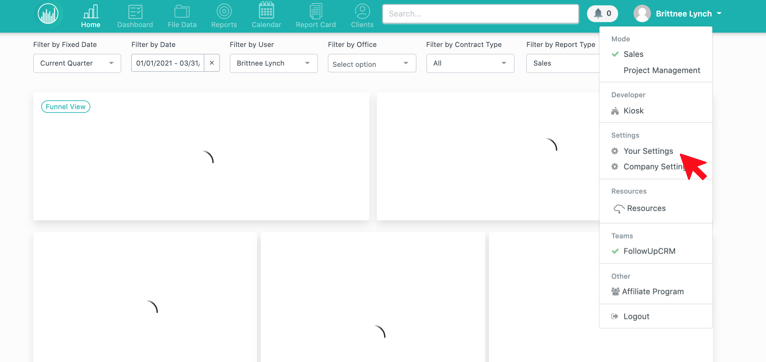 Then click the Connect to MC Exchange button.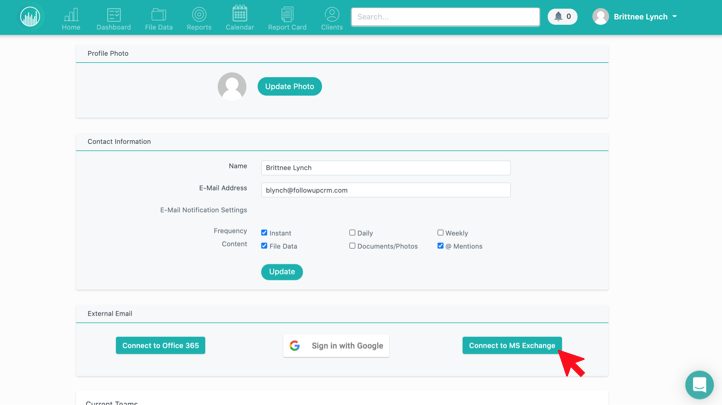 You'll be asked to enter Exchange Server information and your Exchange Email. Reach out to your IT professional to retrieve this information.

Lastly, enter your Exchange UserName and Exchange Password and click Create.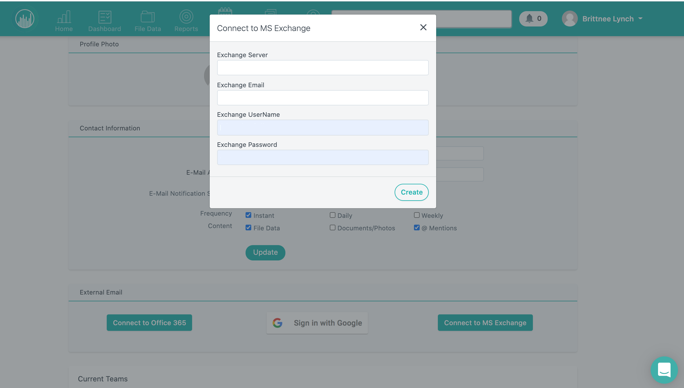 That's it! You've connected your Microsoft Exchange account to FollowupCRM. We hope this helps you work more efficiently.
Want more hands-on help? Sign up for our weekly group training!
Did this answer your question?