Customize Your Dashboard & Projects Columns Brittnee
You can improve your Followup CRM experience even further by customizing the columns on you Dashboard and Projects pages.
Just click the gear icon on the top right.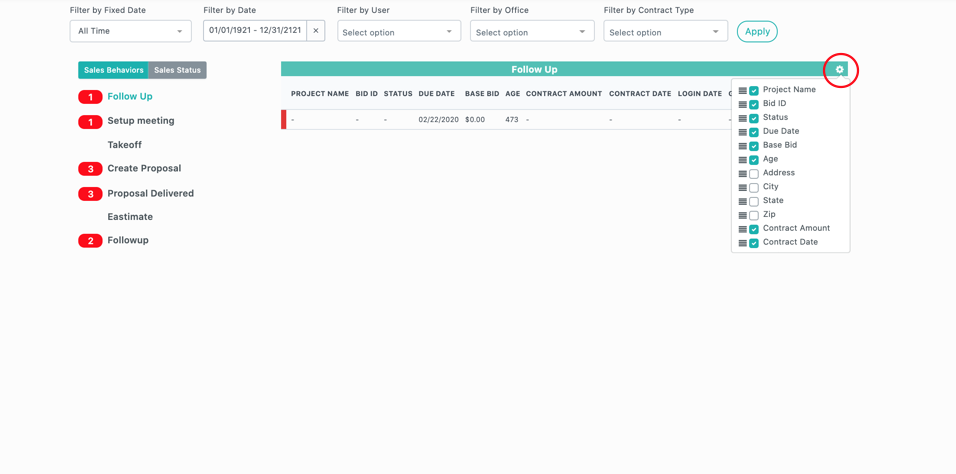 Then select or deselect the items you want to appear as columns.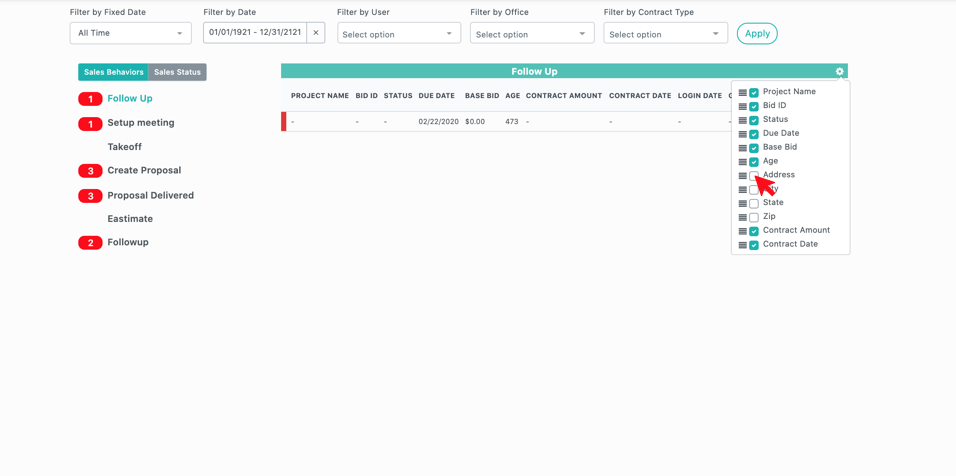 You can choose how the columns are ordered by selecting the bars on the left side of the items. Hold down the bars. Then drag and drop them in the sequence you'd like them to appear.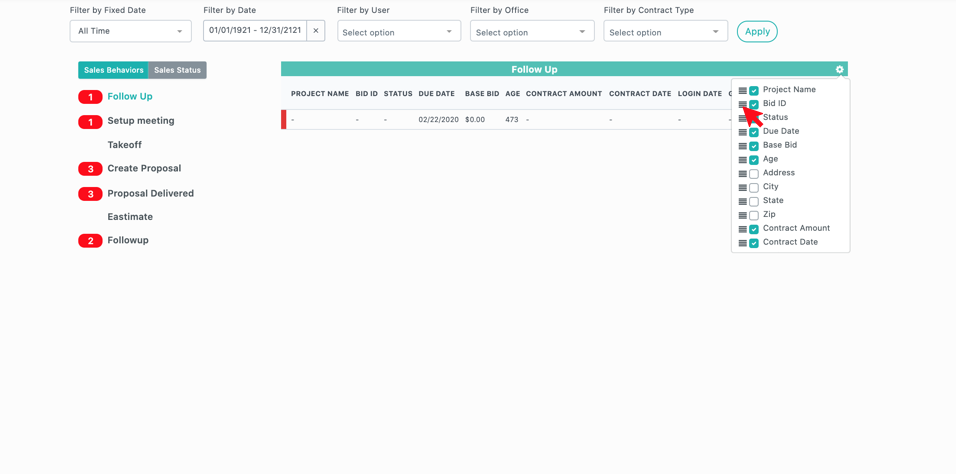 Remember to scroll to the bottom and select Save.
You can also customize the columns on your Projects page.
Try it out on both pages!
Want more hands-on help? Sign up for our weekly group training!
Did this answer your question?