Everything you need to know about The Contact View Brittnee
The new contact view gives you focused information about a specific individual on a project. You now have the ability to easily update their information and remind yourself to follow up with them. All without having to switch screens!

Here's how to use it:
To start, there are a couple of ways to access the contact view. The first is by selecting the Clients button on the homepage. Then select the client associated with the contact you'd like to view.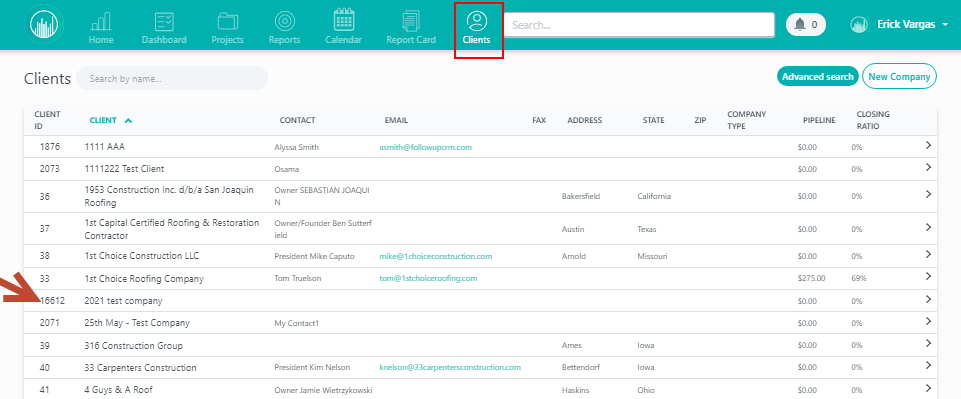 Scroll down to the Contacts section and select your contact. You'll be directed to the contact view. There is one more way to get there...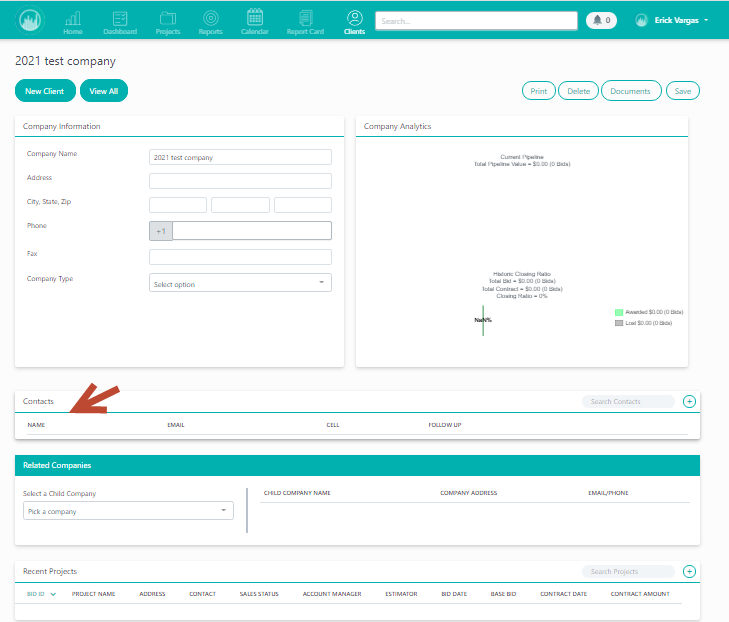 Here's the other way-- On the Projects page, you can click on the job containing the contact you wish to view.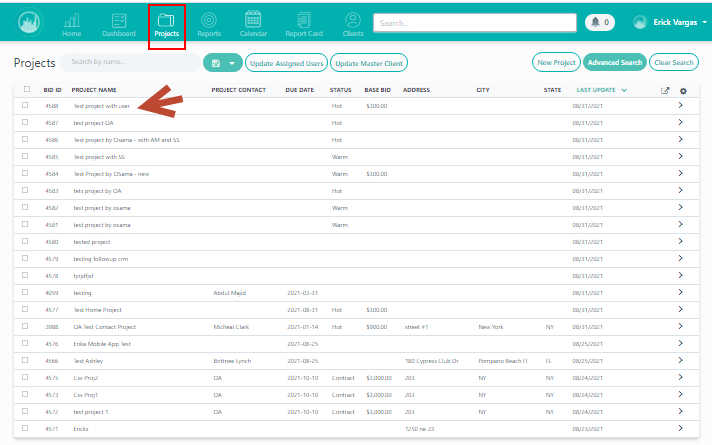 Scroll down to the Company Information section and select the contact you'd like to focus on.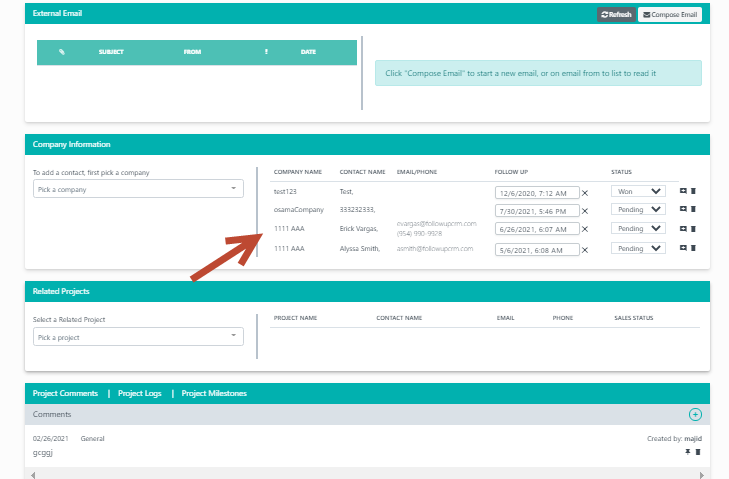 Now you're in! In the Edit Contact section, you can quickly add information like a phone number or email address. You can assign an owner to their account and the owner type to get a clearer picture of the projects and people associated with this contact.
And you can add a date to follow up with them! That way, an activity will show up on your dashboard as a reminder.
Remember to press update to save all your changes.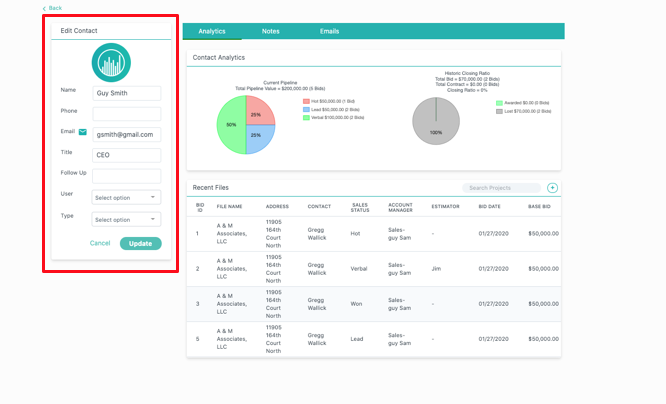 Take a look at the Analytics tab. Here, you can view the number of bids and the status of the bids in the pipeline. And you can see your closing ratio with your contact.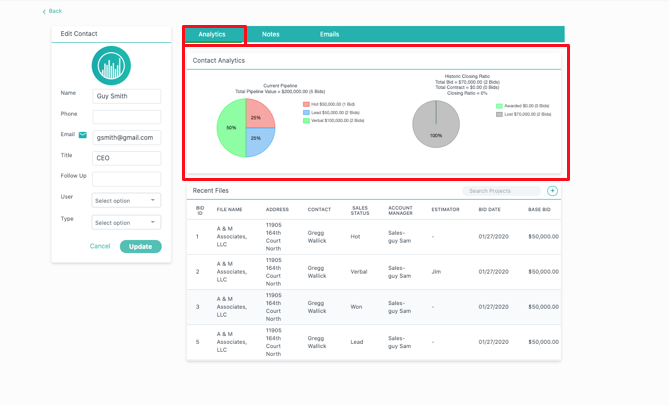 Projects the contact is assigned to are listed under the Recent Files section. You can search for any project they're on in the Search Projects field.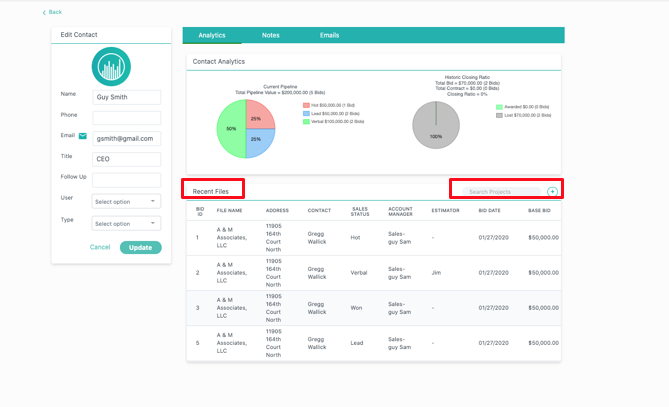 Under the Notes tab, you can add or view any notes that pertain solely to this contact.

You can also compose or view emails that include this client under the Emails tab.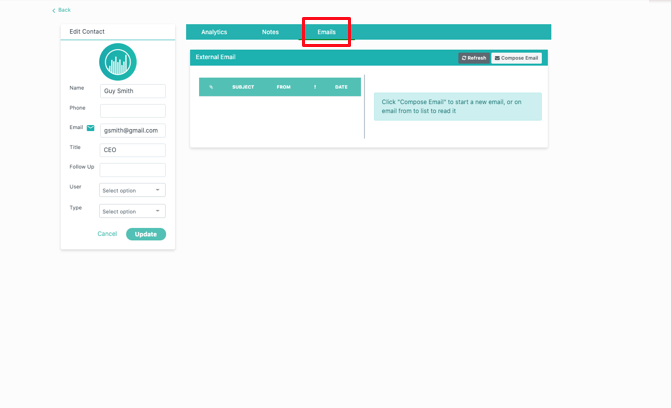 And that's it! It's as easy as that to get a clear picture of where you stand with your contacts. And to take the next step in increasing your closing ratio. Try it out-- open up a contact and assign a follow up date!
We hope this helps!
Want more hands-on help? Sign up for our weekly group training!
Did this answer your question?