Executive Overview Report Erick Vargas
We have a new report that we want to share with you!
The executive overview reports this is basically one report to rule them all, It combines 3 things:
Bid list

Proposal per report

Won contracts as well as activities
You just need to follow the steps below:
You need to pull a report: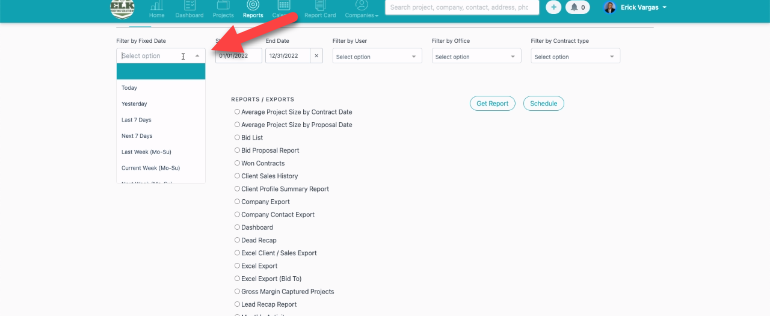 2. Select the filter that you are going to use: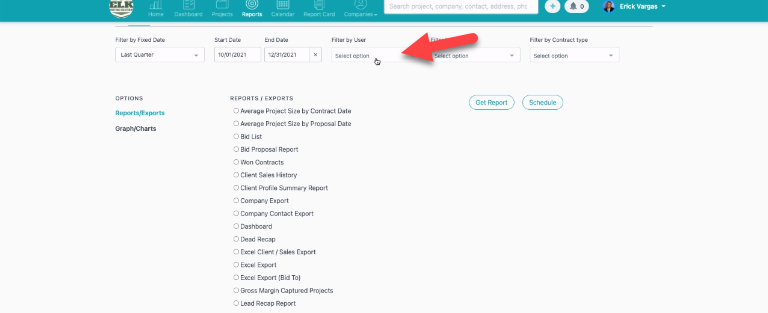 3. Click on get report, and then open the field: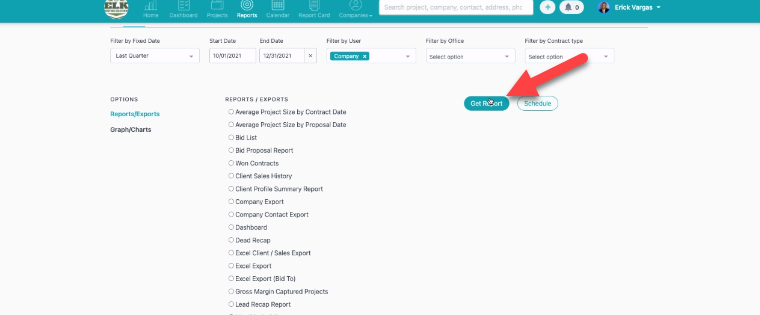 4. Once you open the report, you are going to be able to see what information it contains, for example:

An overview of the pipeline and you can see the bid name, the contract type products and services, account manager, estimator sales status, base bid, gross margin, and contract amount.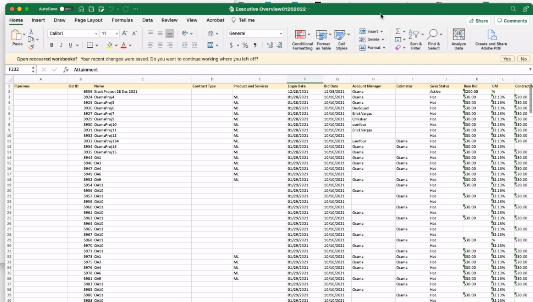 5. If you scroll down, you are able to see a summary of the status, if it is active or hot.
Also, you are able to see the user, contract type, activities, and others.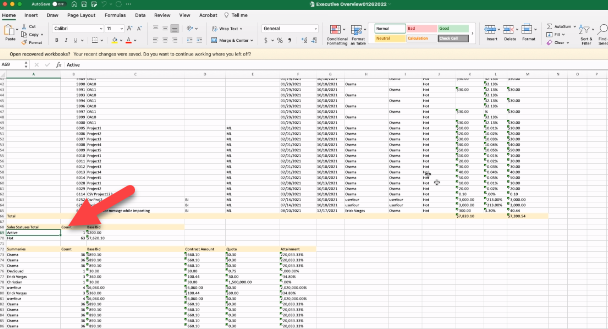 6. If the report is pretty big for you, you have the option to break this report into two tabs. It will be the same information.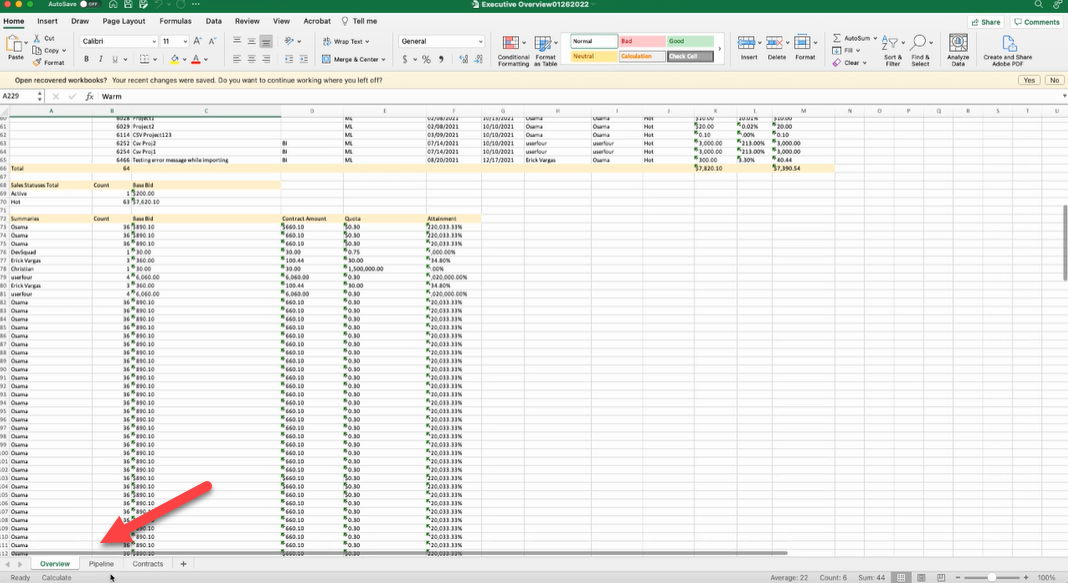 So, it's basically one report that combines some of the most popular reports that are utilized weekly within Followup CRM.
Easy as that, let us know if you have any questions about this feature!
Want more hands-on help? Sign up for our weekly group training!
Did this answer your question?