Followup CRM and The Edge Estimator Integration Courtney Allbee
In this article, we're going to show you how Followup CRM integrates with The Edge Estimator. The purpose of this integration is to seamlessly push information from Followup CRM into The Edge Estimator, therefore, reducing data entry needed to get the job done.
To set up the integration, you're going to click on settings, and you will see The Edge Estimator button that takes you to the place where you will put in The Edge API key. This is what makes the connection between the two systems, allowing them to talk to each other. You can get the API key by calling The Estimating Edge team.

Once you get this set up, you will see a new button in your file data that says "New Bid-The EDGE." once you are at the stage within your sales process where it makes sense to create the estimate, you will click on the new bid button and that will create your bid in your Edge Estimator.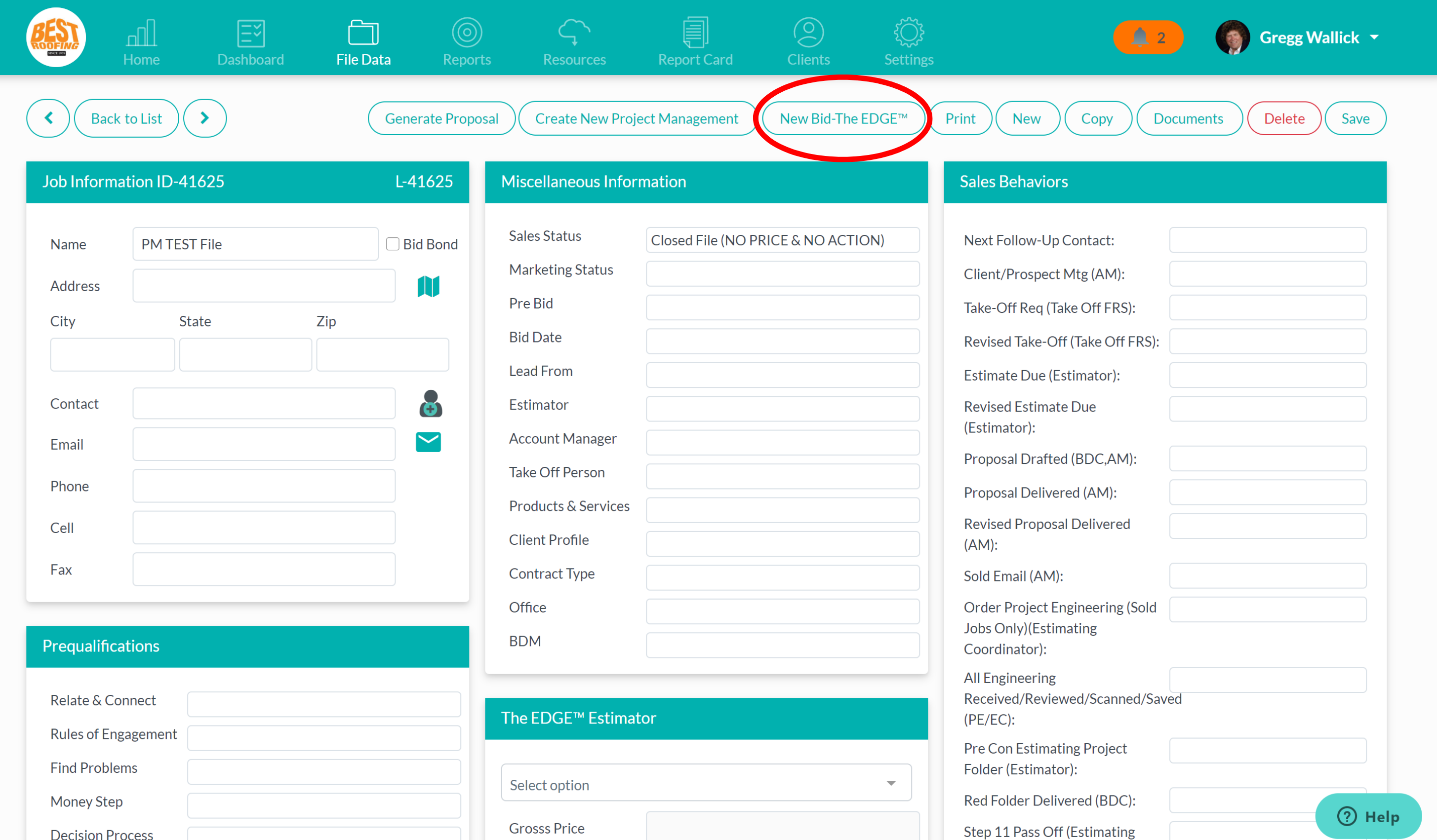 From there, you can pull up the system and create your estimate. Once the estimate is complete, you can come back into Followup CRM and click refresh. This pulls the data back into Followup CRM.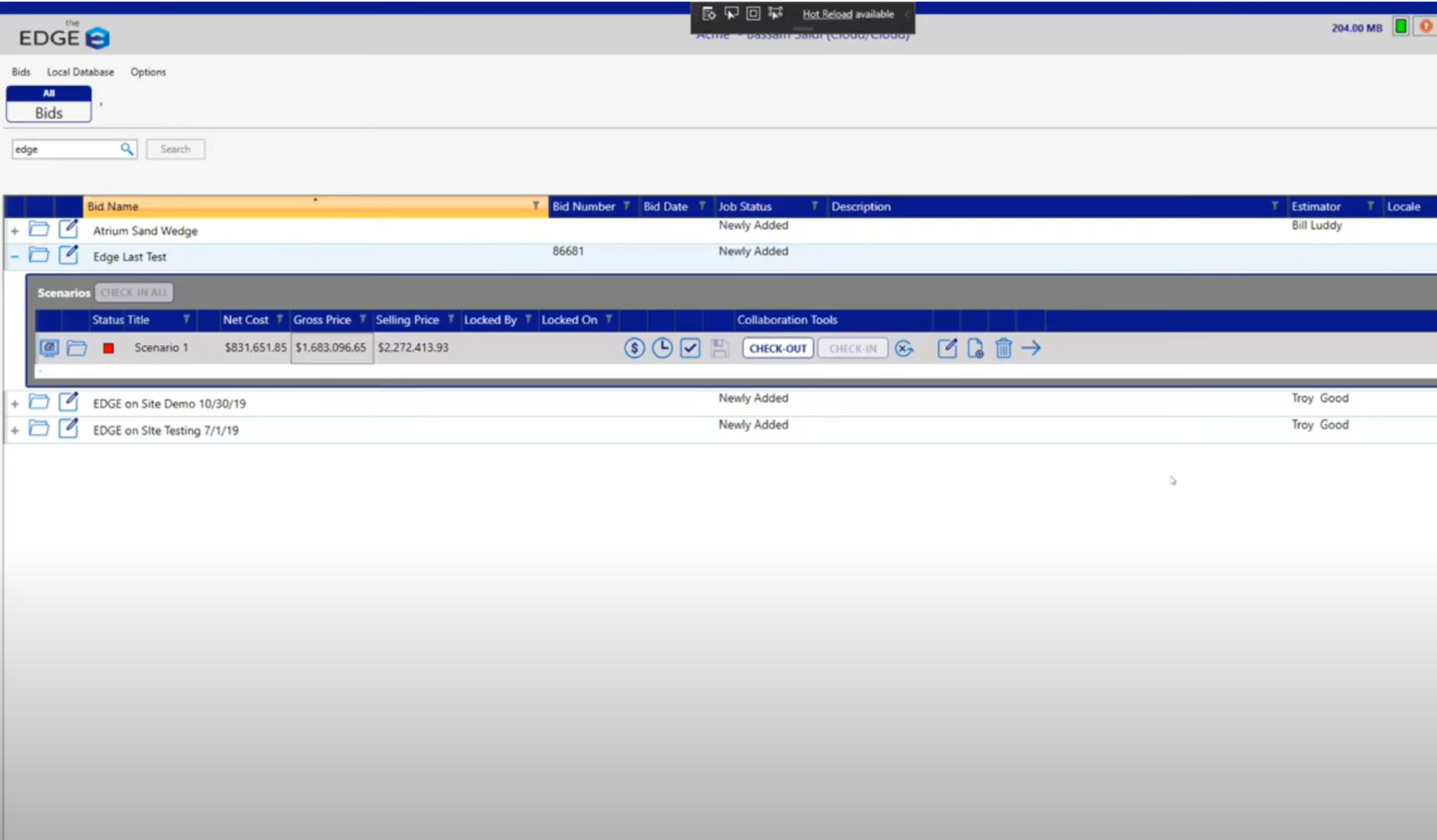 If you have multiple bid scenarios, you can select the scenario that you would like to pull into Followup CRM. Once that information is entered into the system, you can continue on with your sales process so that you can win that job. Followup CRM and The Edge Estimator integration seeks to help construction companies all over the world reduce data entry and work more efficiently.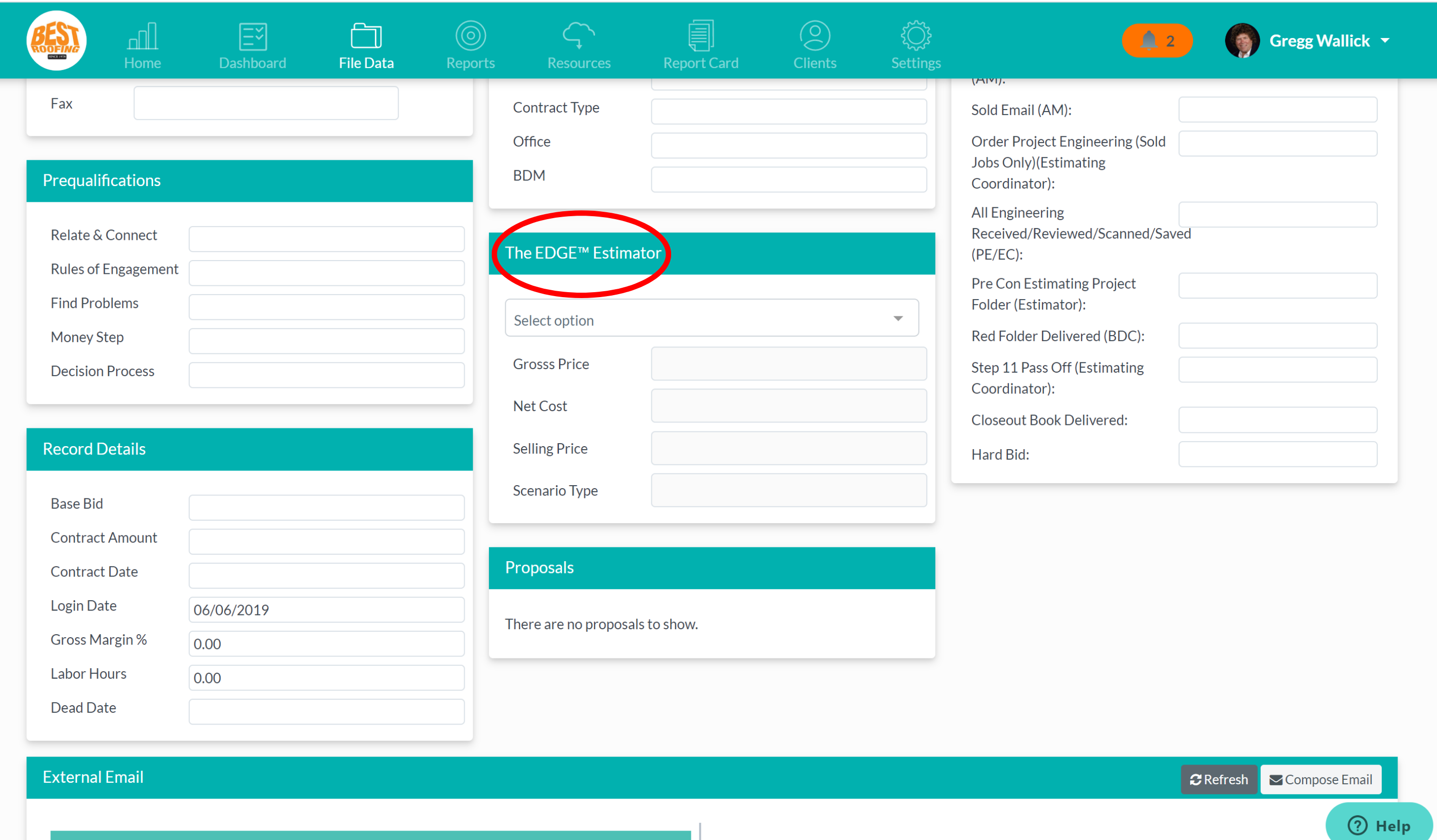 Fields that sync
Gross Margin

Net Cost

Selling Price

Scenario Type

Per Hour

Per Manday

Per Crewday

To request more information about this integration, click here.
Did this answer your question?