Global Search Enhancement Features Courtney Allbee
We recently rolled out a new global search feature to Followup CRM that allows you to quickly find jobs, contacts, and clients from any page in our system. Now when you're searching for a file in the global search bar, you will also find the contact info associated with the file, job ID, sales status, and bid amount underneath the file name. If you need to identify the sales status or find an email from a project, this new feature is a great way to find those details quickly without having to leave the page you're on in the system.
All you need to do is start searching for the project name in the global search bar at the top, and those details will appear underneath.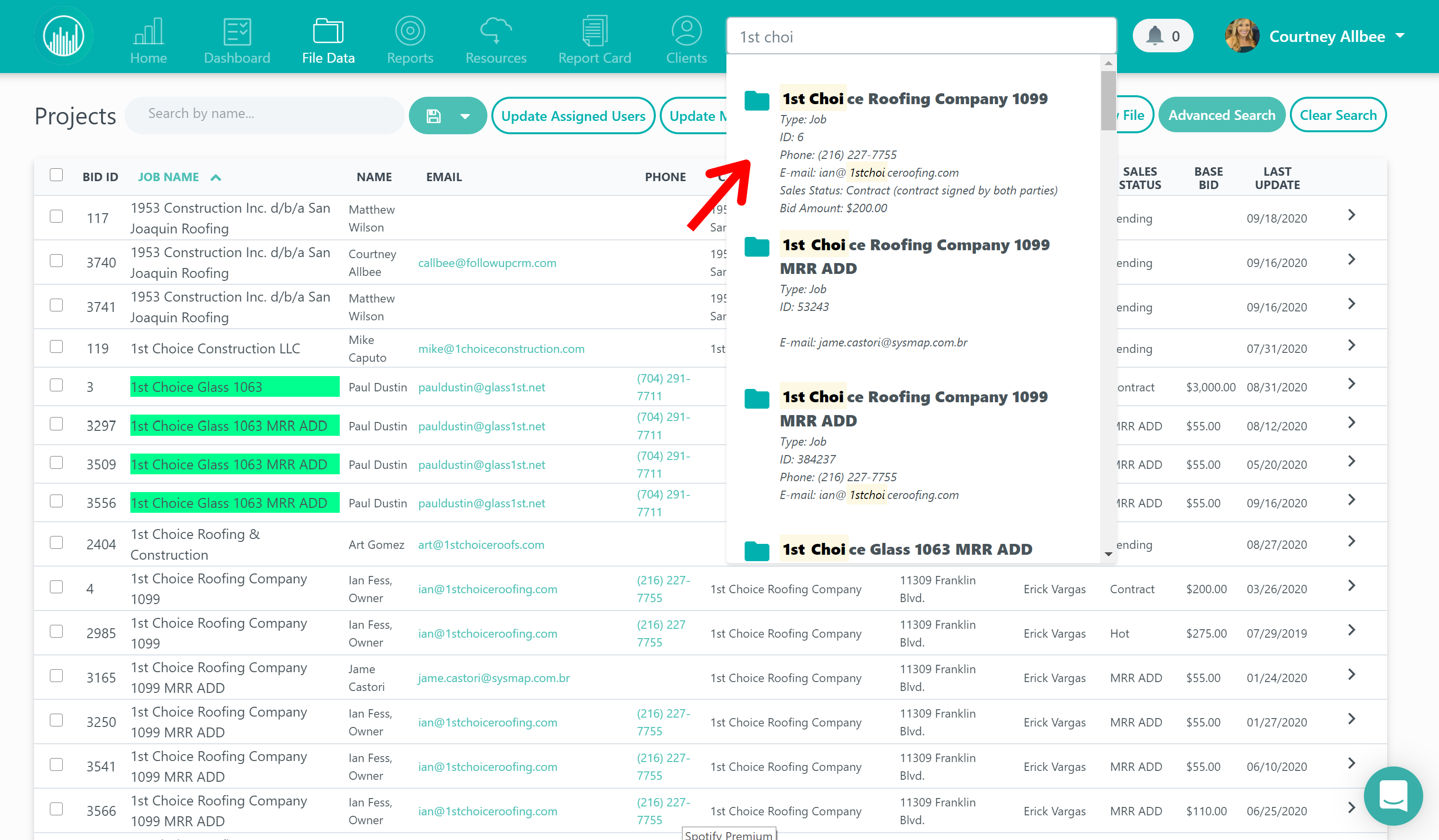 And that's it! It's super quick, easy and helpful!
Want more hands-on help? Sign up for our weekly group training!
Did this answer your question?