Gross Margin Captured Projects Report Erika
The Gross Margin Captured Project Report is based on a gross margin percentage listed in the project.
If you're not entering a percentage into that field, this report isn't going to populate any information.
This report is run by the contract date. You have the option of PDF or Excel.
You can find the Gross Margin % field in the Record Details section of the project file.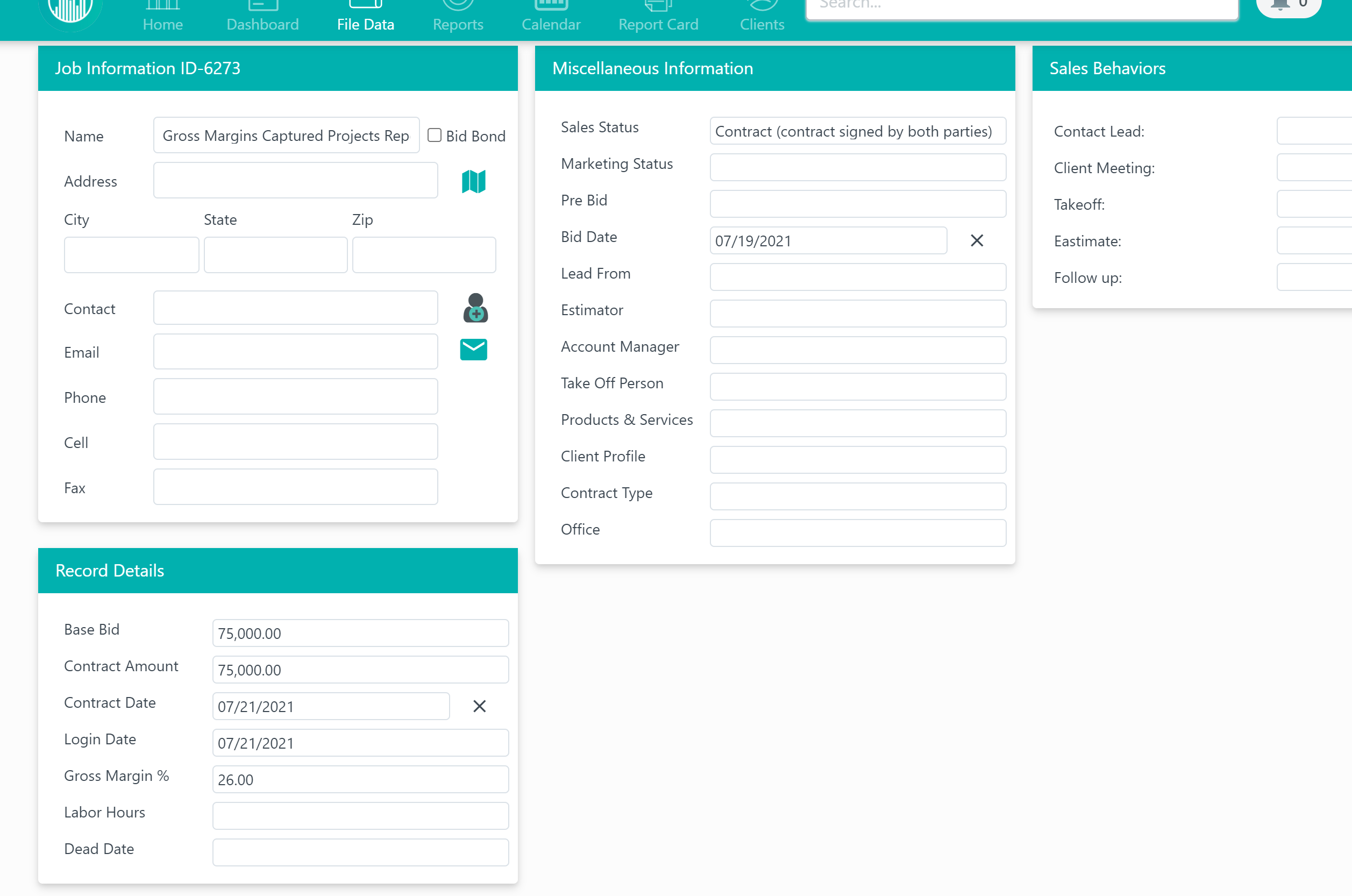 Want more hands-on help? Sign up for our weekly group training!
Did this answer your question?