How to Add a File to Your Pipeline Erick Vargas
Once you have given a price or delivered a proposal, you will need to update your file for it to reflect in your pipeline. There are three key things that you need to do:
Update the Sales Status (to a status that is reflected in the pipeline: Hot, Warm, Active & Contract To Be Signed) ***Please keep in mind the sales statuses may vary based on how your administrator set up your company's system.

Check off Proposal Delivered

Add the Base Bid.

Save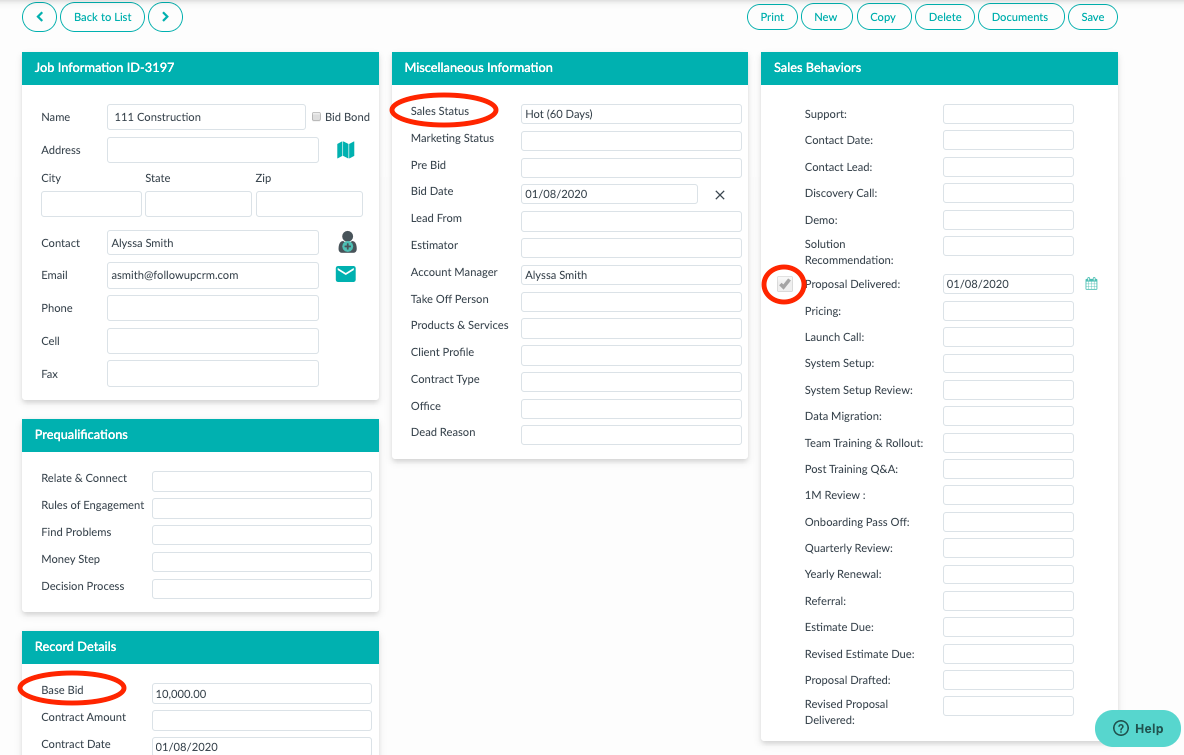 Once you save this activity, you will also notice that the Proposal Delivered check box is white and cannot be edited now.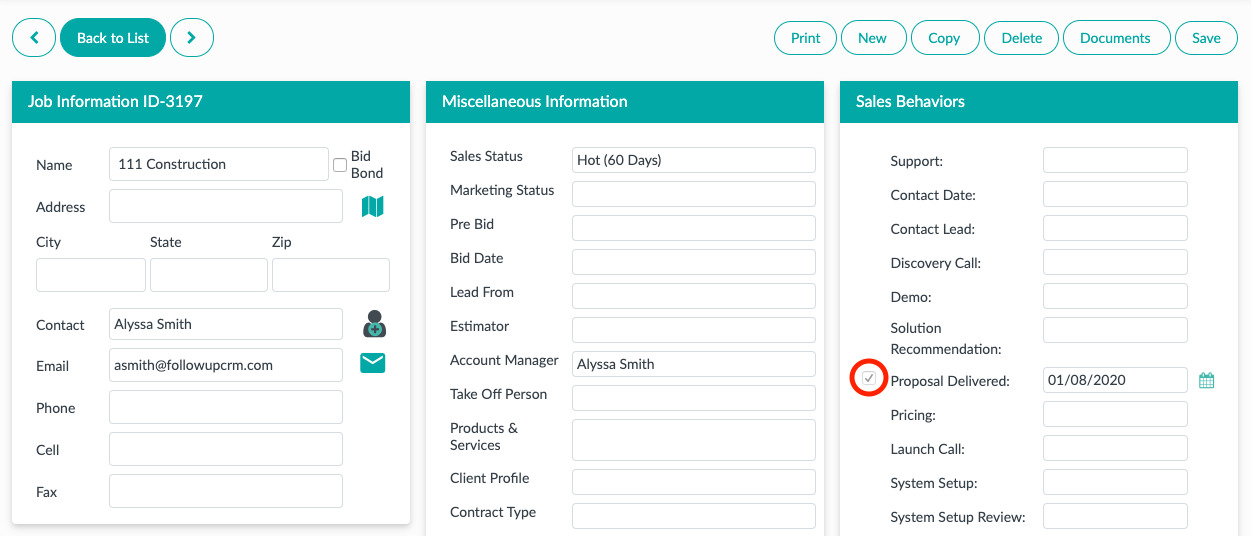 When you go to your Home Page you will see the update reflected.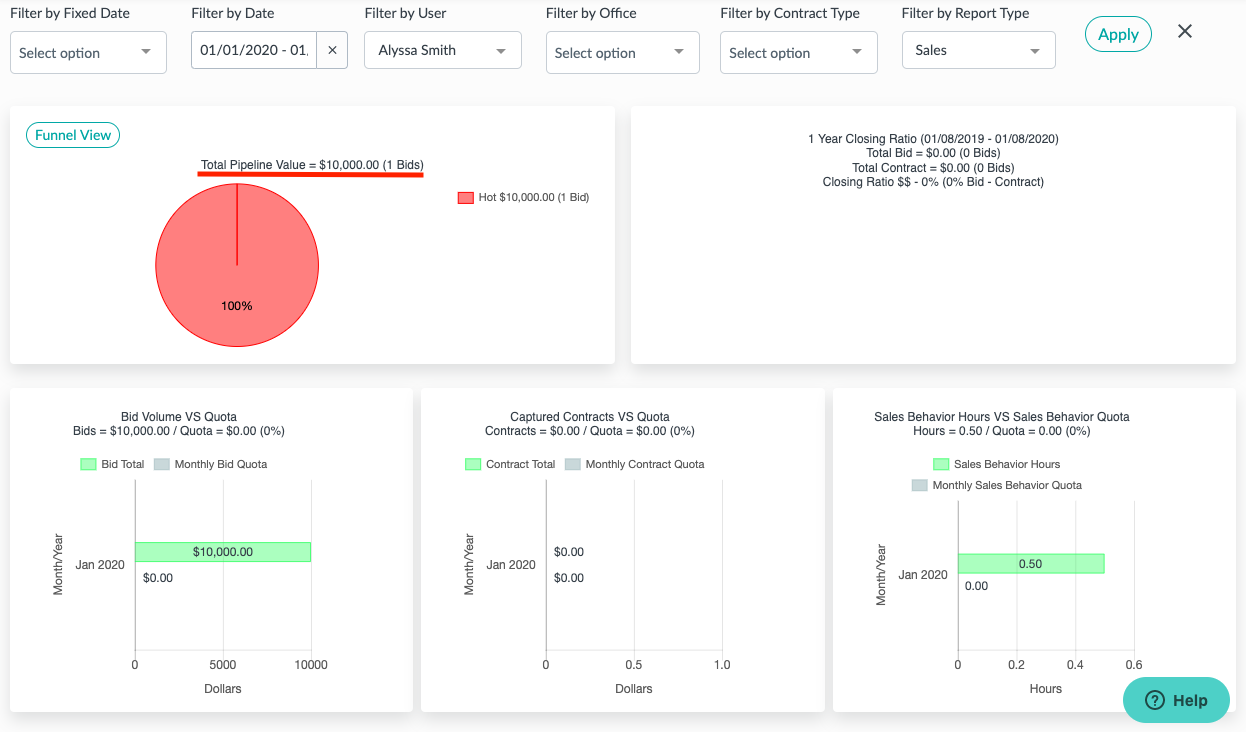 If you click into the Pipeline Pie Chart you will see the job listed.

Did this answer your question?