How to Add a Project to Your Dashboard Erick Vargas
When adding a project to Followup you can add a follow-up date so you'll remember when you need to follow-up with your client. To add a project to your dashboard you will need to set a sales behavior date (this is the list on the right with the date boxes).
Add a date to one or more of your sales behaviors and save.
***Please Note: To add a project to your dashboard your name must be listed on the file as the Estimator, Account Manager or Take Off Person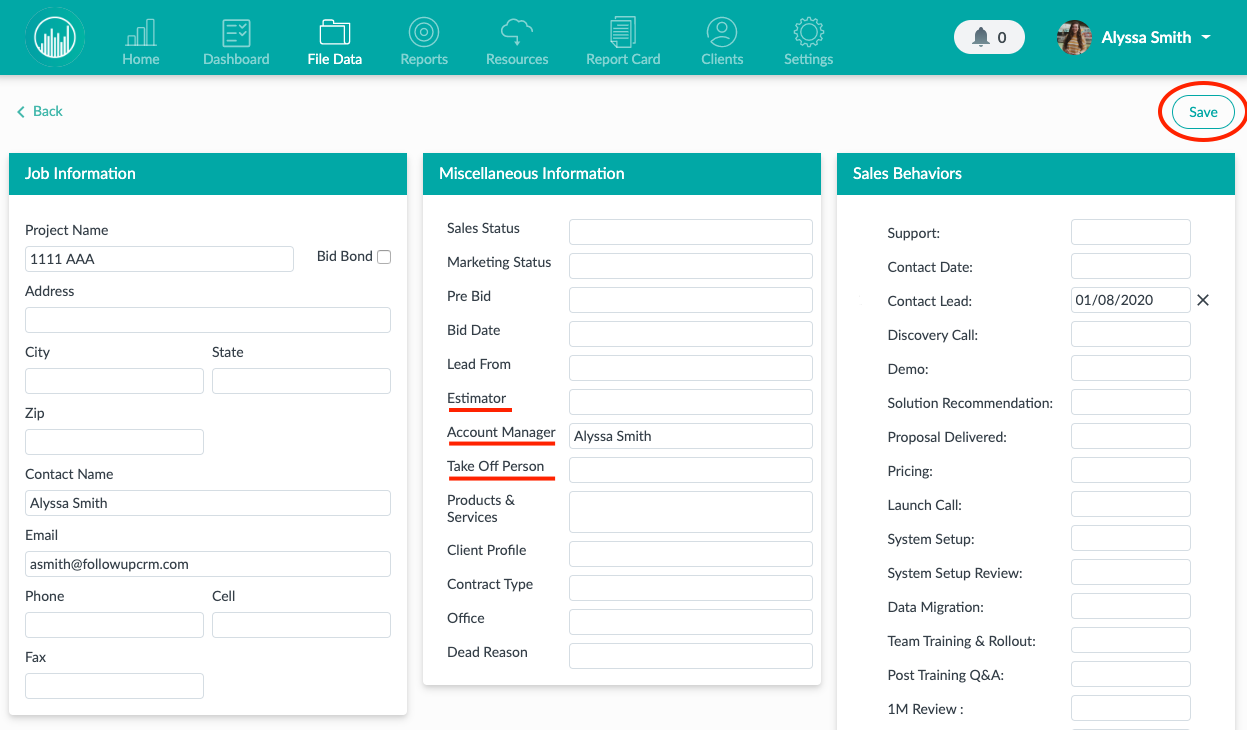 Once you save, you will see the dates in the date box and there are small check boxes are now present to the left of the sales behaviors.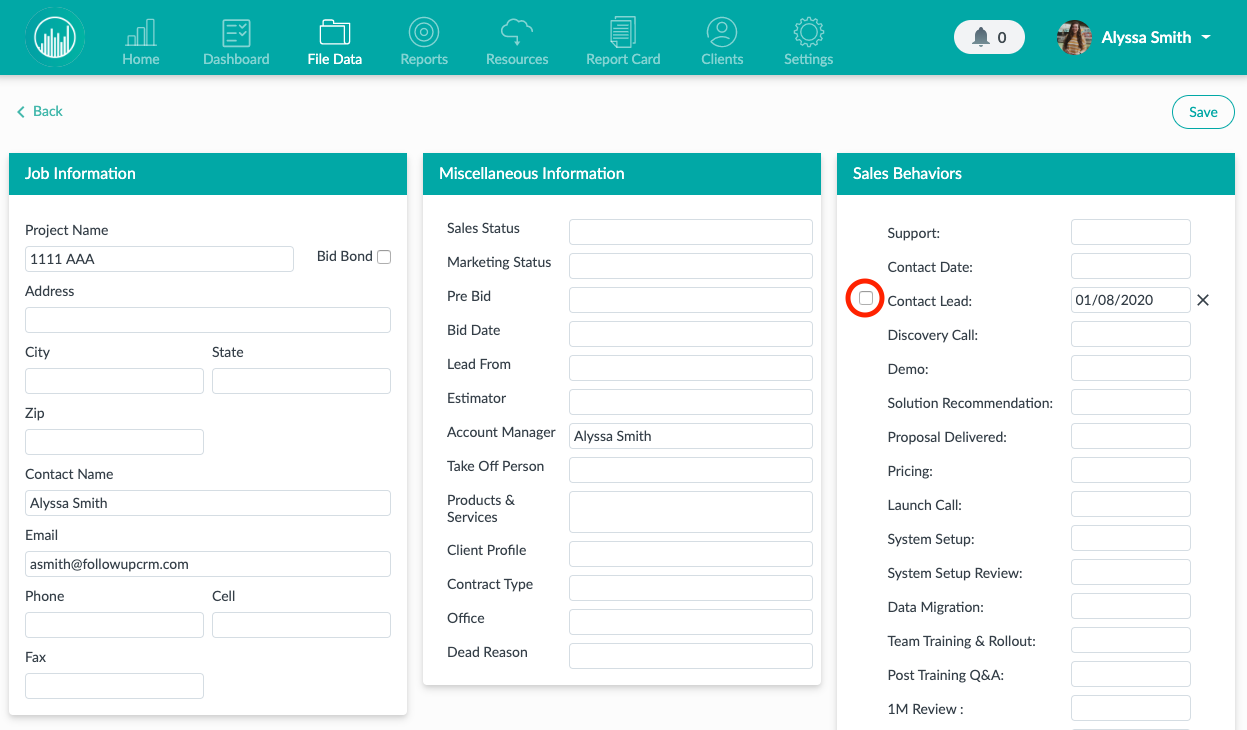 Then when you go to your dashboard you will see the project listed under any active (unchecked) sales behavior.

Did this answer your question?