In this video, I'm going show you how to add the probability and forecasting feature to followupCRM.
First under "Project Data", below your stale statuses you'll find a toggle that says "Probability" on and off.
This allows you to assign a probability percentage to the sales status that you have within the system. So if I turn this off, you'll see the probability will go away.
If I turn this on, then you can assign a probability to that sales status. Each probability percentage is customizable per sale status.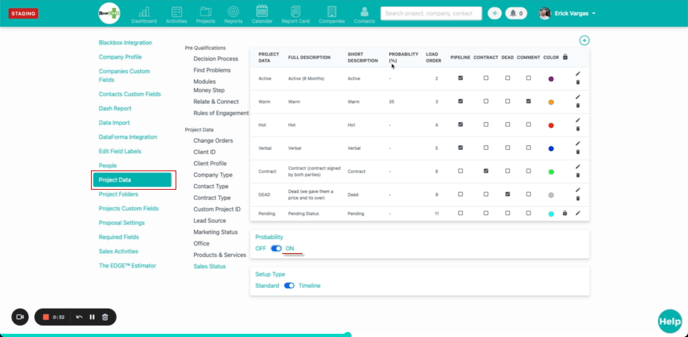 Once you have assigned a probability to a sales status, you can then pull a report called forecasting report.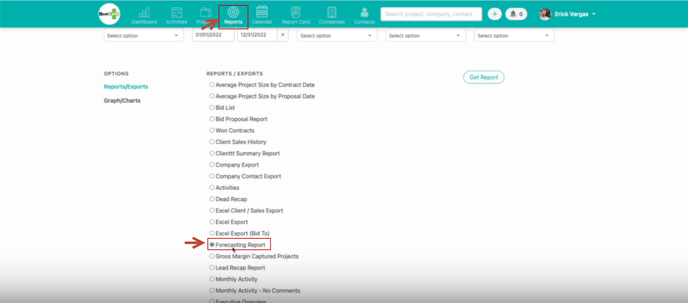 In this forecasting report, you will be able to see the percentages that are assigned to the sales status on the project and able to forecast future revenue on your one projects.
Happy Selling!
---
Need more help? Sign-up for additional Office Hours Training