Today I'm going to show you how to add users to your team. This is an essential step in assembling the best possible team within Follow-Up CRM.
First, you'll need administrator access to add users, which is covered in another video, but here's how. From your Dashboard go to your top right and select Company Settings.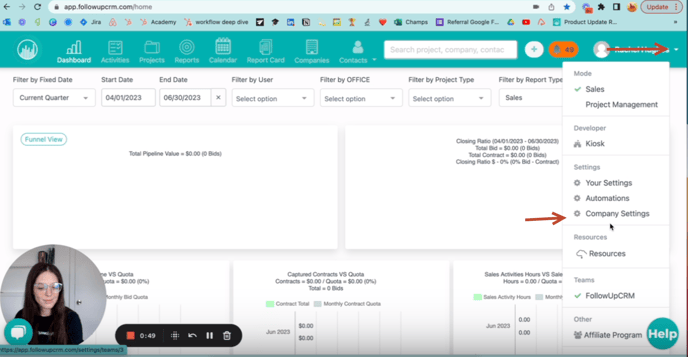 From there, select People.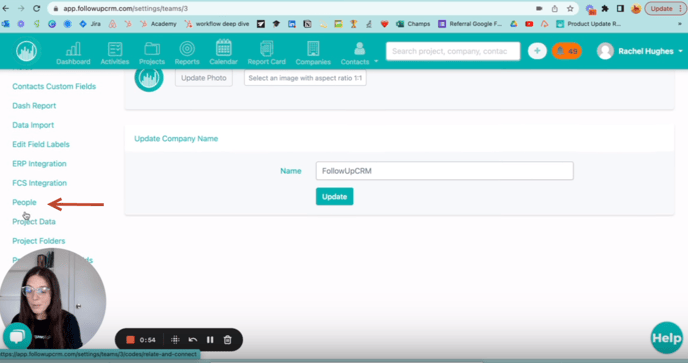 Then, you'll be prompted to enter a name, then email address, and select the role. Click Register User and your user has been created.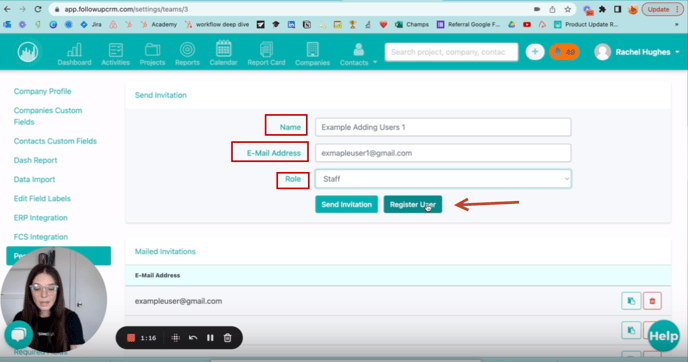 Come down here to Pending Invitations, and you'll see that user right here. Go ahead and click this email icon, and that sends them an email that prompts them to get registered into the system.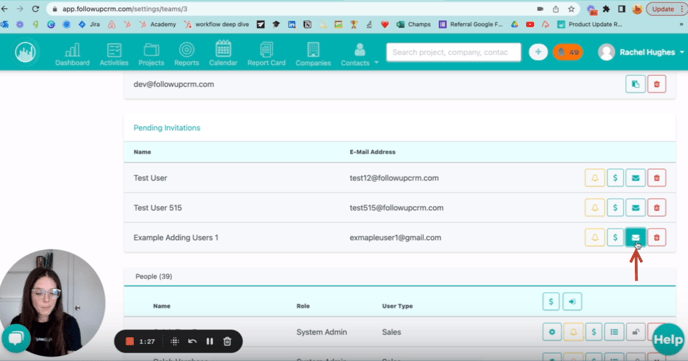 Happy Selling!
---
Need more help? Sign-up for additional Office Hours Training