How to Delete a User Erick Vargas
Before deleting a user we strongly advise reassigning any projects under that person in the pipeline to another user. Start out by performing an Advanced Search:

You will want to search for anything in the Pipeline that the user was the Account Manager, Estimator, or Take Off Person on. For example, if we were removing Erick then I would start by searching for Hot Leads where Erick was the Account Manager. We only want to replace his name on anything he had in the Pipeline (i.e. new leads, hot, active, verbal, etc.). Anything that he put into contract or dead leads we want to keep his name on, to save his history on that account. You only want to reassign his leads so that the new user can follow up on those accounts.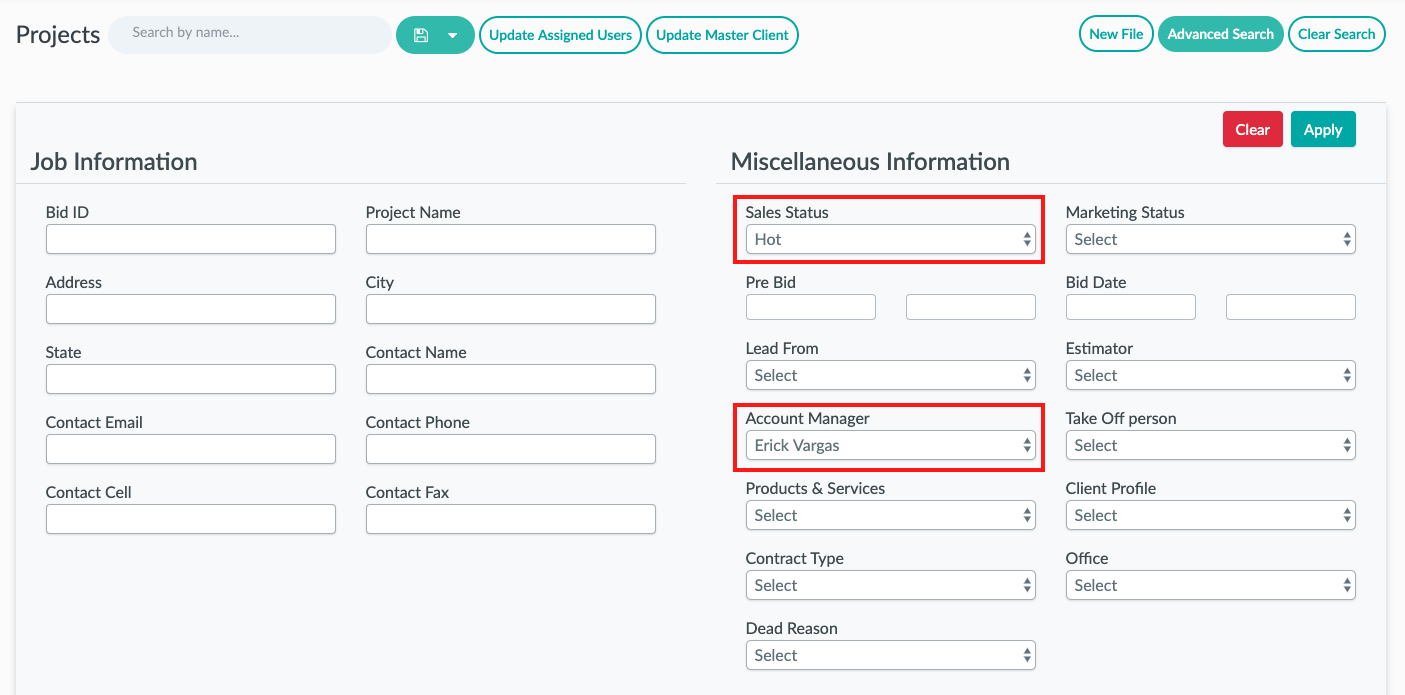 Once you click Apply, you'll be able to see a list of Erick's Hot Leads. Then you'll want to bulk select them all.

Then click Update Assigned Users:

Here you can change the Account Manager on each of these files. For example, this would update them all to have Alyssa Smith as the new Account Manager. Once you've selected who will be replacing the user, click Mass Update.

Now you're ready to delete the user!
To delete a user, go to Settings, then click People. Next click the red x next to the user you wish to delete. If you are deleting a team member and would like to have your billing updated you will need to email support@followupcrm.zendesk.com and request this change.

Once you click the red x, the user will appear in the "inactive users" section here:

Did this answer your question?