In this video, I'm gonna show you how you can customize your project page by editing your field labels and also hiding your field labels.
If you did not want to see the estimator field anymore, you can just click on this eyeball tab and it will hide it from my project page.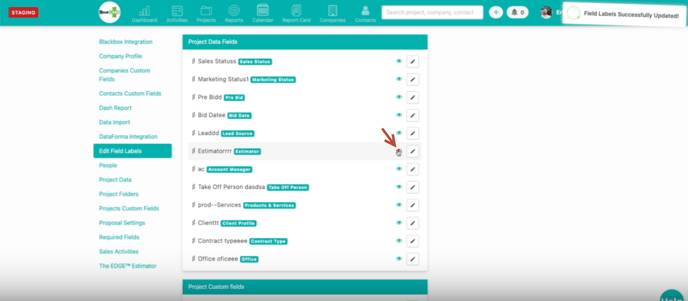 As soon as you click on that hide tab, it will not be visible any longer in my project.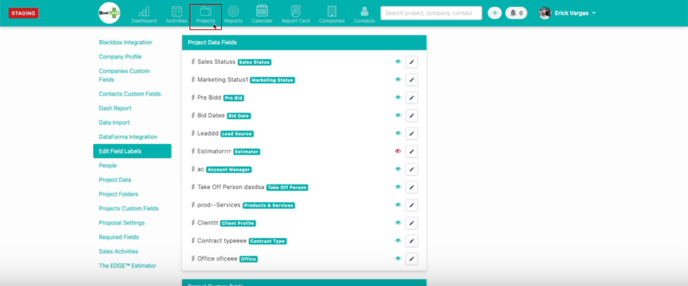 So if you open up a project, you'll see that is no longer available within that area of the system.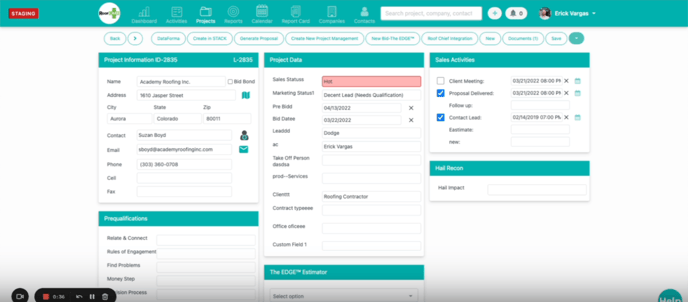 You can hide. You can edit and you can relabel all the project data fields within the system.
Happy selling!
---
Need more help? Sign-up for additional Office Hours Training