When a lead comes in, entering it as a new project is your first step in Followup CRM!
To enter a new project, click on Projects

Then click New Project

Add all known project information. Then hit save.
***Please Note: Make sure to add your name to the file as the Account Manager, Estimator or Take-Off person. Depending on your permission level you may not have access to the file after saving if your name is not listed on the file. If you save without adding your name to the file and have limited viewing permissions you will need to reach out to your system administrator or initiate a LiveChat for help.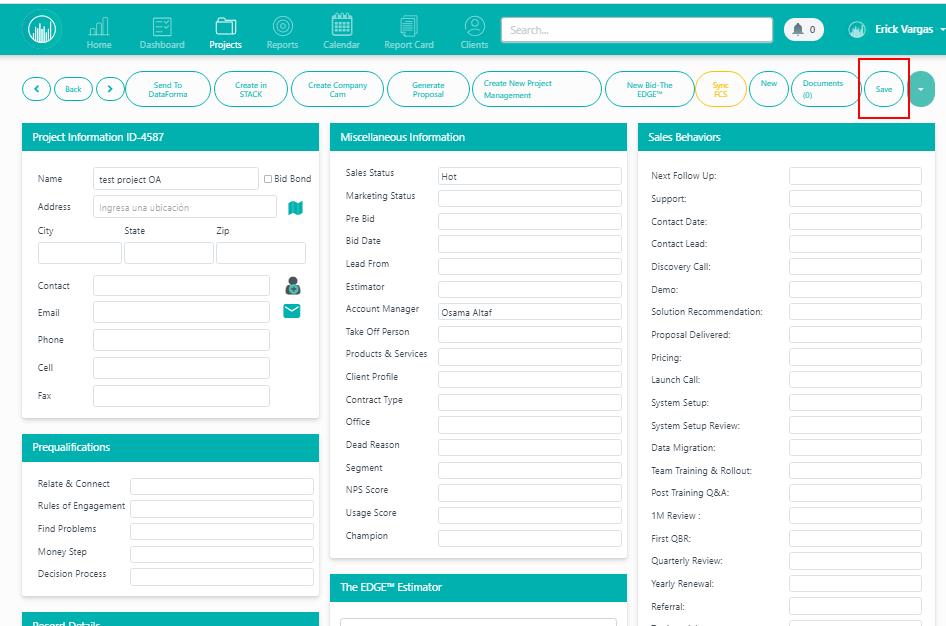 ­
Next, you'll want to make sure you select the company information. You can do this by selecting the company name in the drop-down and select it.

You'll see that the contacts related to that company will come up below, you can add the contacts that will be involved in the project by clicking the Plus Botton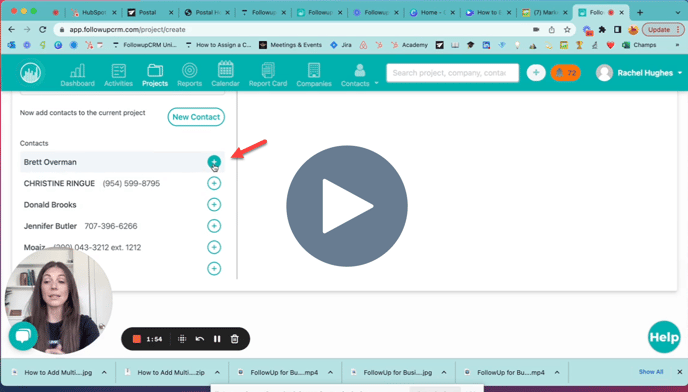 The contacts selected will populate on the right side. That's the list of people that you'll be able to communicate with about the project within the system.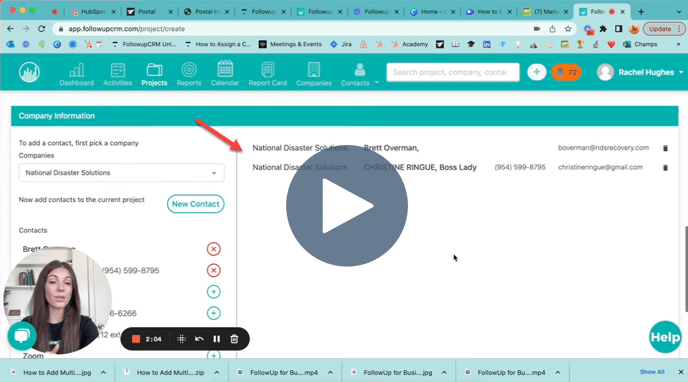 If you don't see the contact you're looking for, you can select "new contact" enter the contact information and hit "add this company."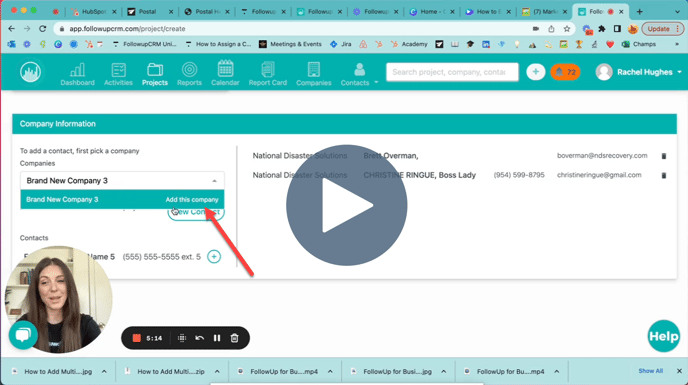 You'll be prompted to add all the required fields for a new company. And click "Create"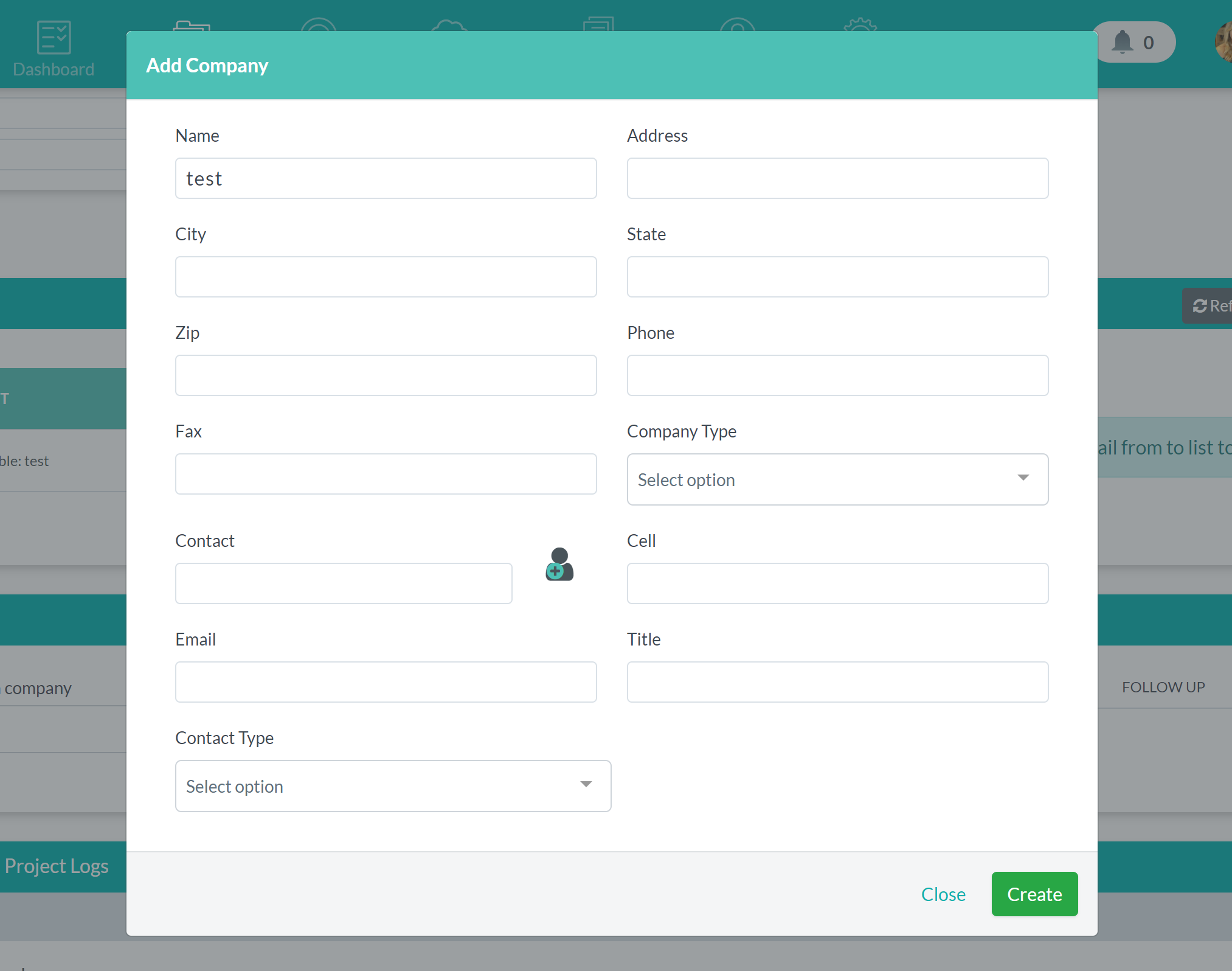 Now you'll find the brand new company listed here and now you need to click the "Plus Sign" to associate it with the project.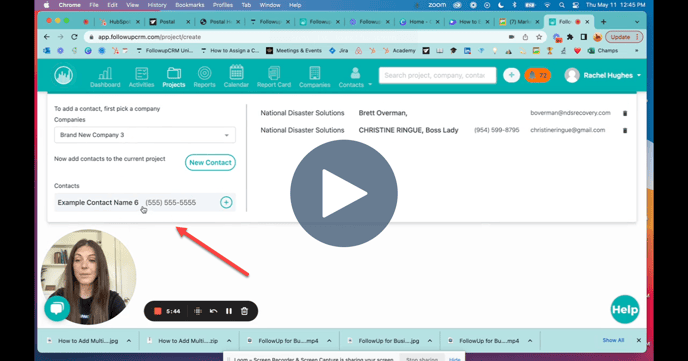 The final step is to set up your Sales Activity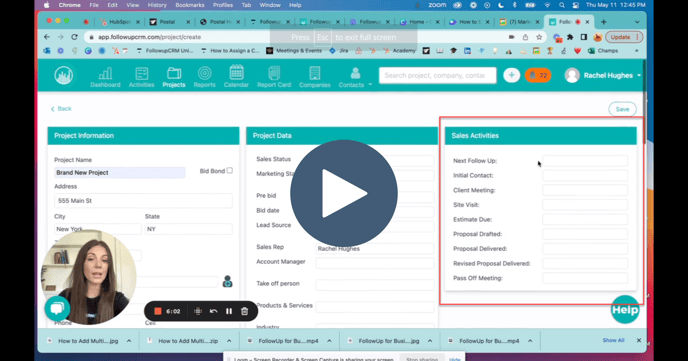 Once you're happy with all the information that you've entered into the project page, you can click "Save"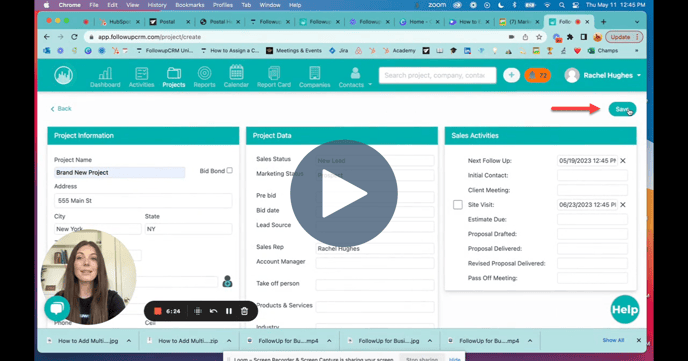 Happy Selling!
---
Need more help? Sign-up for additional Office Hours Training