Today I would like to show you how to import an XML manifest file for the Outlook plugin into your Outlook account.
The first thing you'll need to do is check to make sure that you have the Get add-ins turned on.
Go to Settings and View All Outlook Settings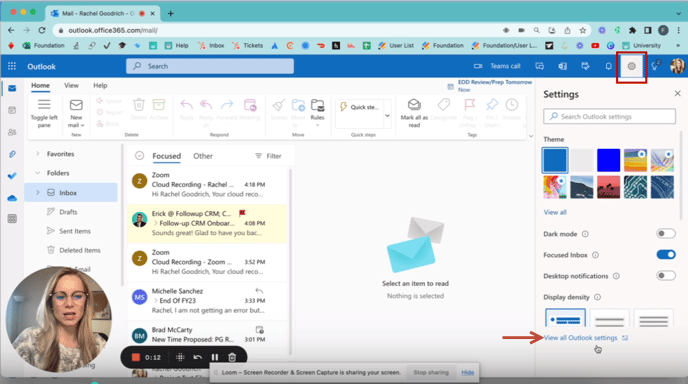 You'll come down here to the Customize Actions and you'll want to turn on the Get Add-ins button. Then you'll click Save. Once you've done that, you can close out of here and select any email.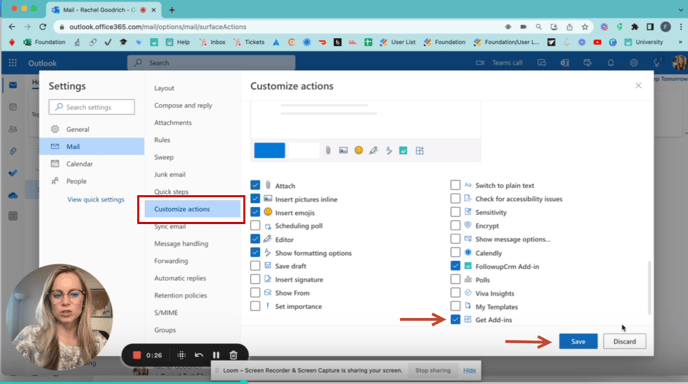 You'll want to select these three dots and click Get Add-ins. That will open up another screen.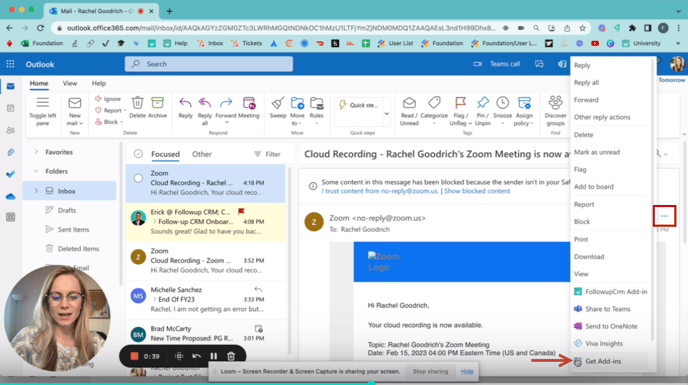 You'll click on My Add-ins, and then you'll wanna scroll down. I already have the plugin added, but you wouldn't have it on there. And you'll want to click this Add a Custom Add-in and Add From File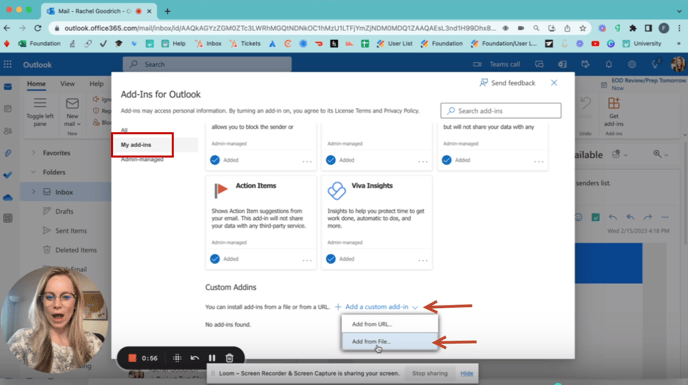 Then you'll want to take the manifest file that we sent to you. So we have this Outlook Plugin Manifest File XML. You'll select that, you'll click Open and that will load the plugin manually into the system for you.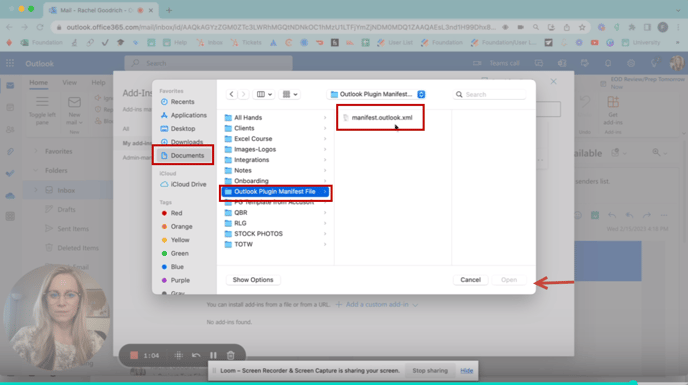 Happy Selling!
---
Need more help? Sign-up for additional Office Hours Training