How to Link Project Management Projects Courtney Allbee
Followup CRM now allows Project Management users to link projects together. Here's how it works:
To get started, you'll want to first make sure you're on the project management side of the system. To get there, click on the drop-down in the top right corner and select "Project Management."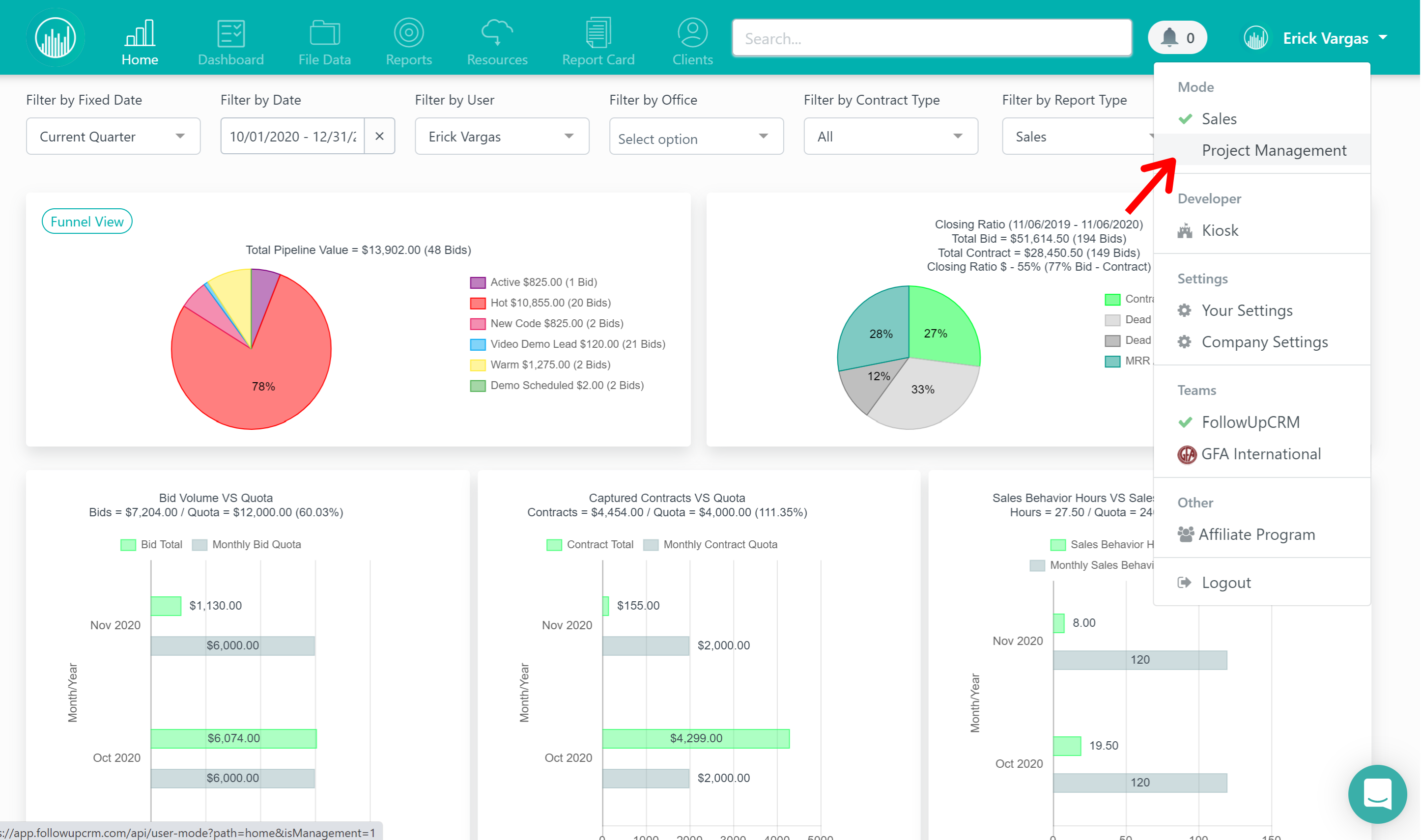 Click on the "Home" button at the top.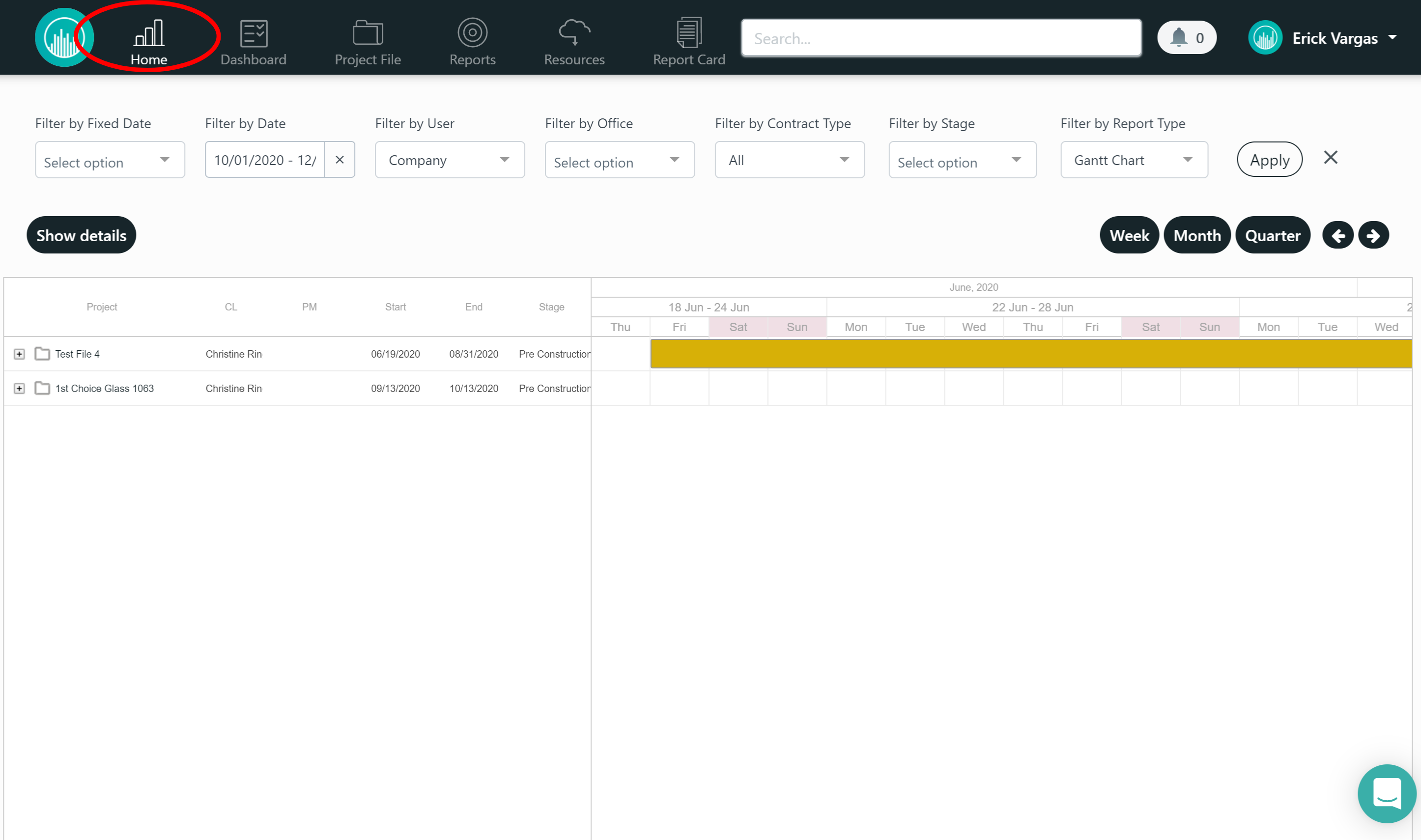 Next, double click on the project that needs to be linked to another. A pop up will appear where you'll click the drop-down under "Link Projects" and select the desired project. Then hit save.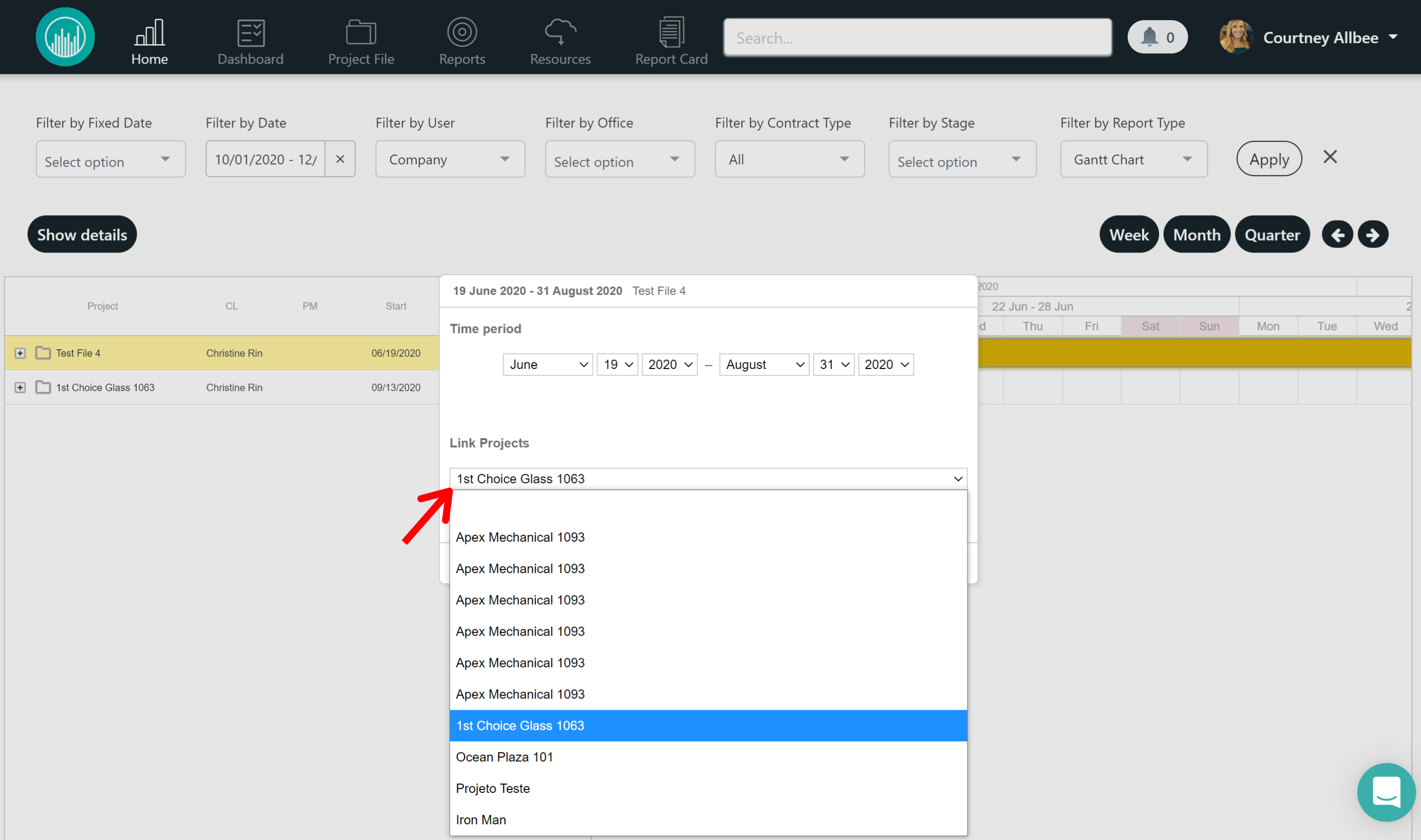 You can then connect the attached project to another project and create a chain as needed by following the same process.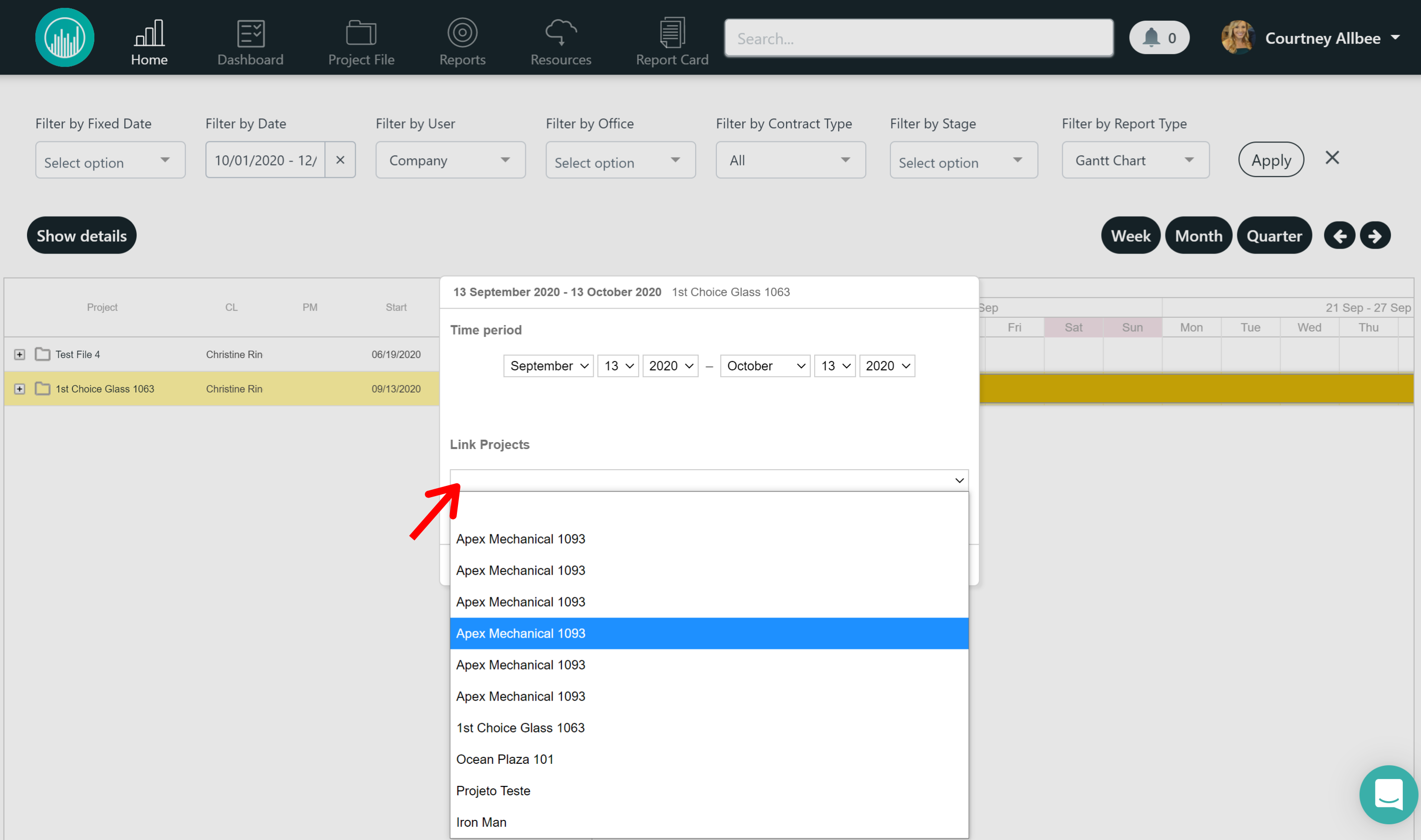 Now when you make adjustments to the dates of your project, the timeline will adjust accordingly across all linked projects, reducing the need to have to manually adjust your project management schedule.
Admins also have the option to select specific colors per user to be displayed on the homepage. To do this, click on the drop-down in the top right corner under your name and go to "company settings."
Next, click on "people" at the top.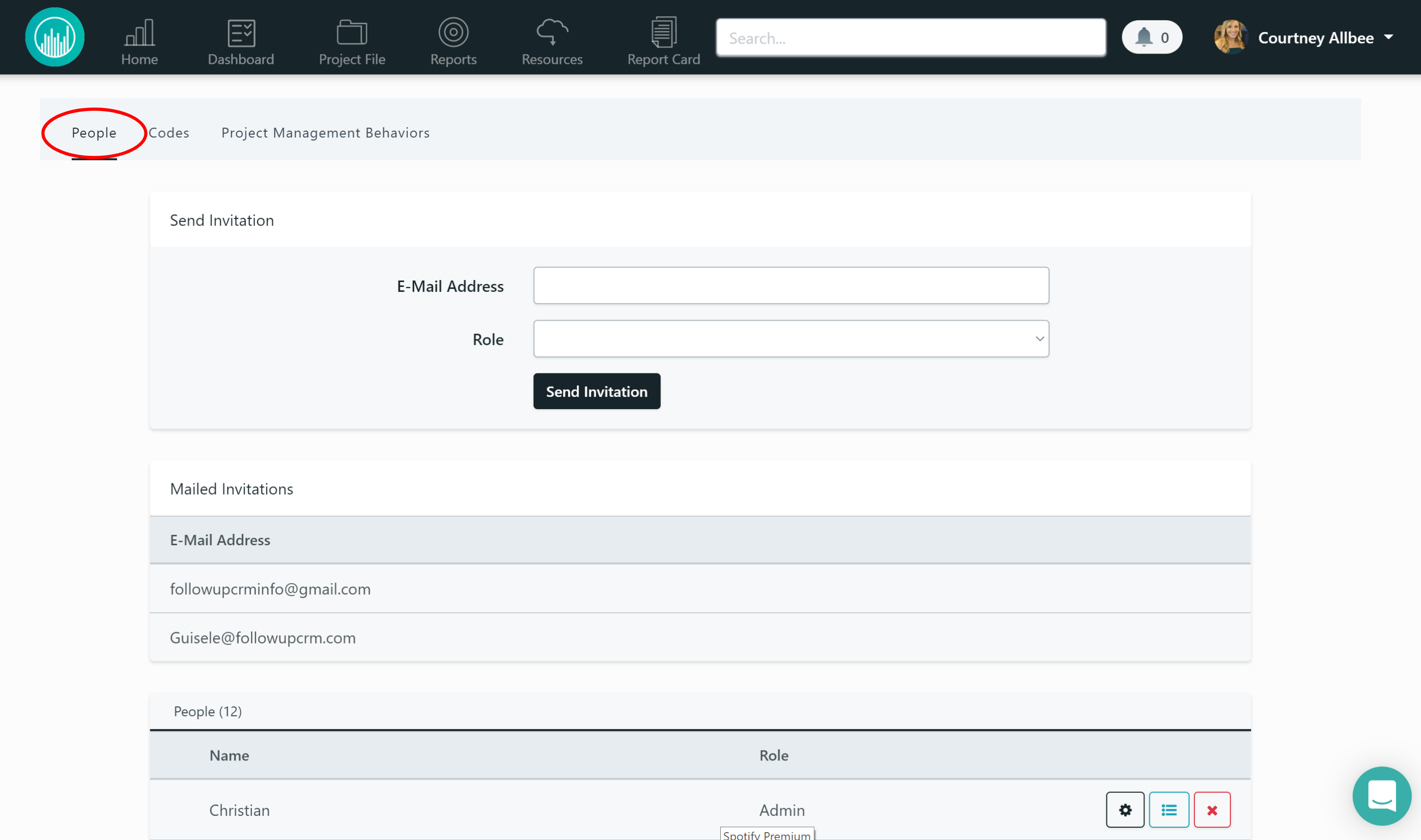 From here, select the settings icon next to the user whose color you'd like to assign.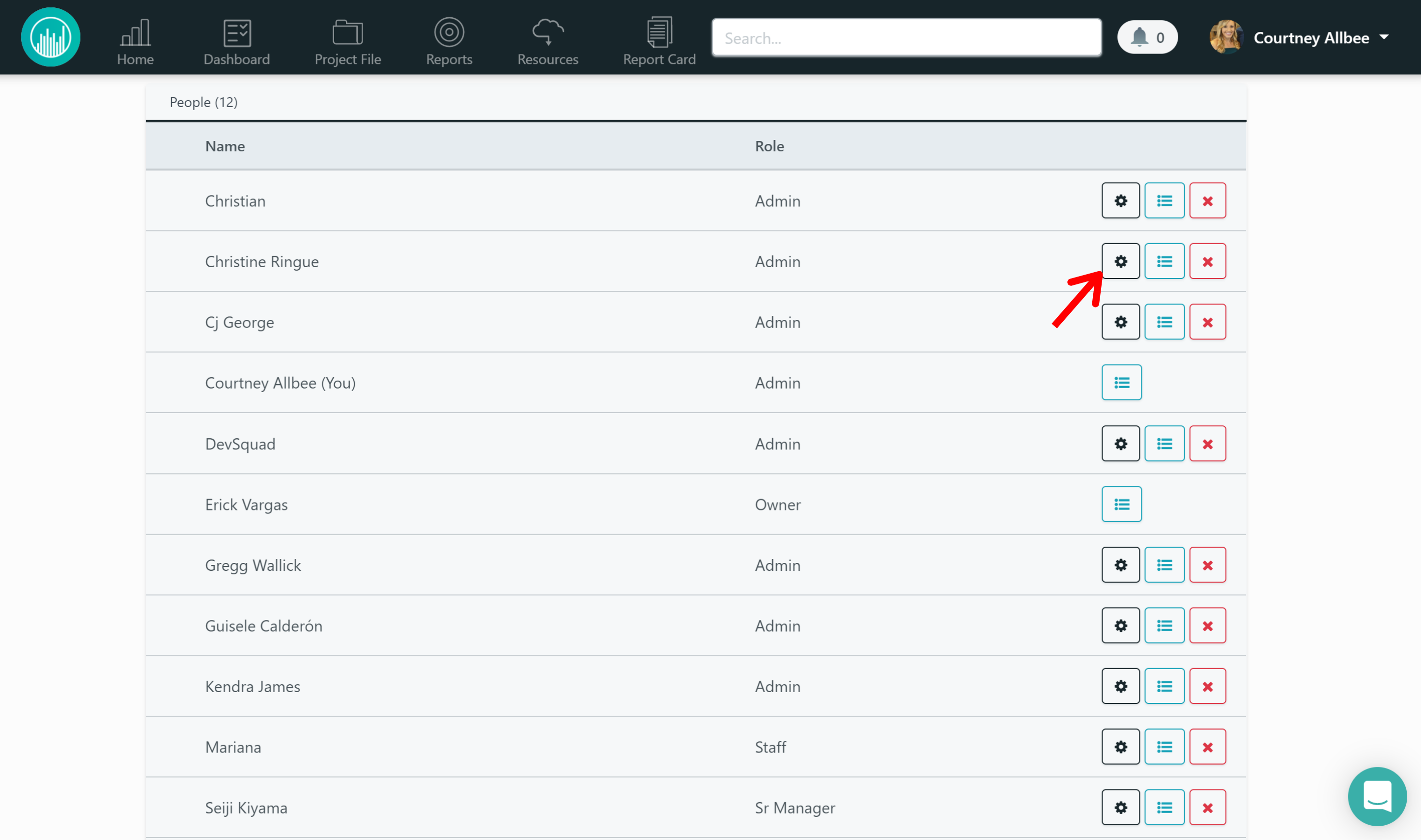 Click "color" and select the exact color you'd like.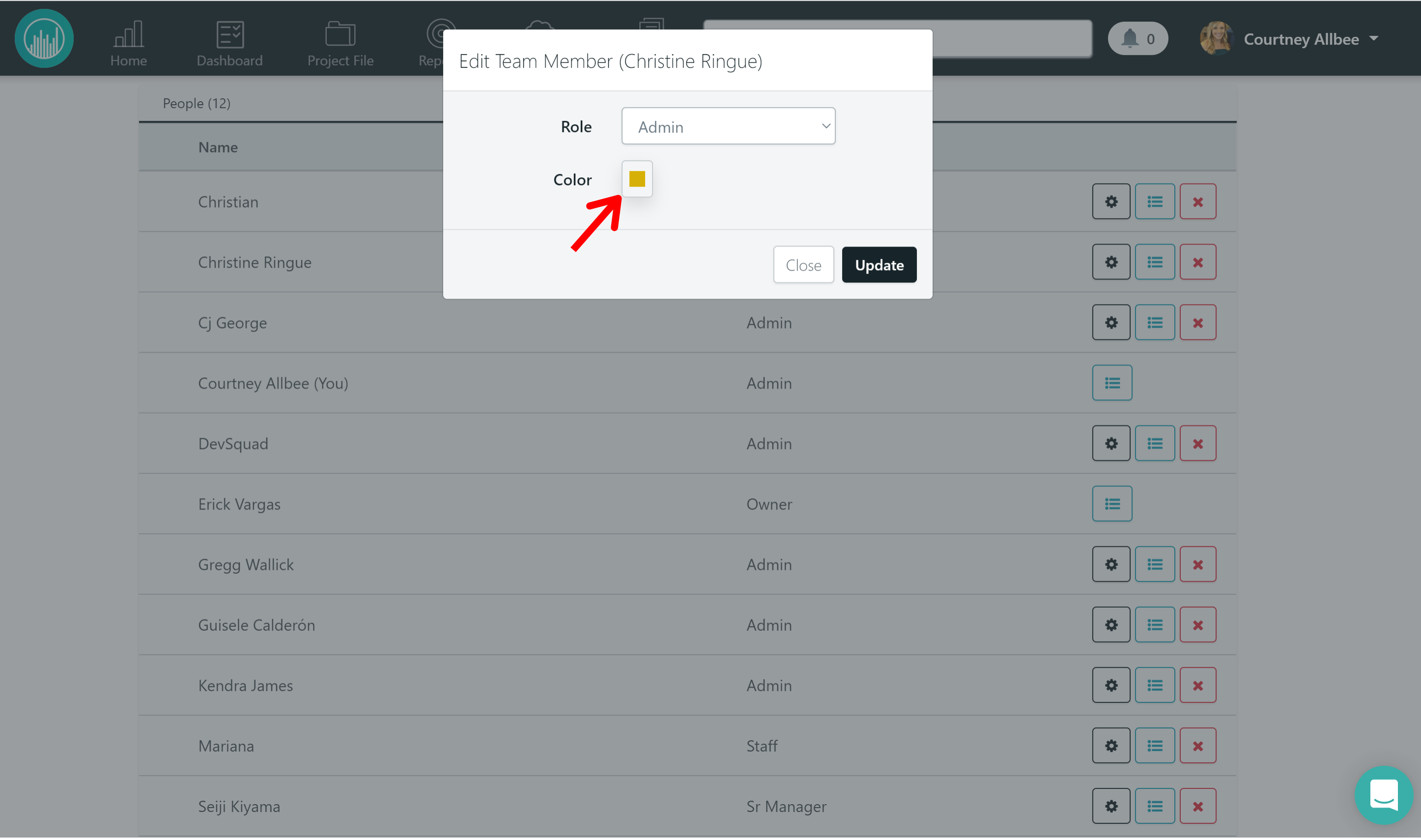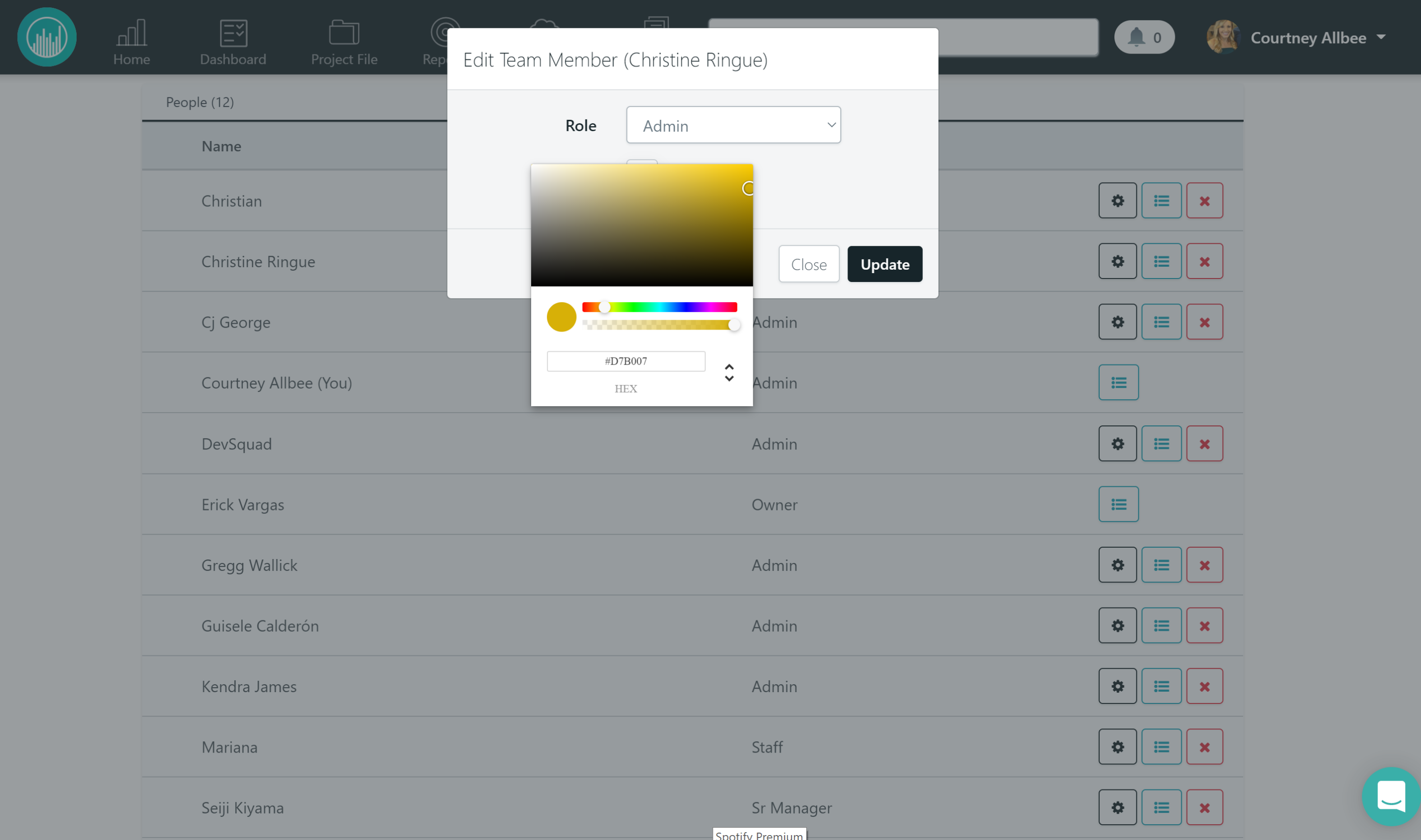 Leveraging this feature is great for companies that manage several crews, making it easy to keep track of who's going where.
Did this answer your question?