This is how to set-up and customize your Dashboard (previously called Homepage) and Activities view.
First, select the drop-down menu by clicking your name in the top right corner.
Then, click "Your Settings".
Next, locate the "Default Settings" tab and click.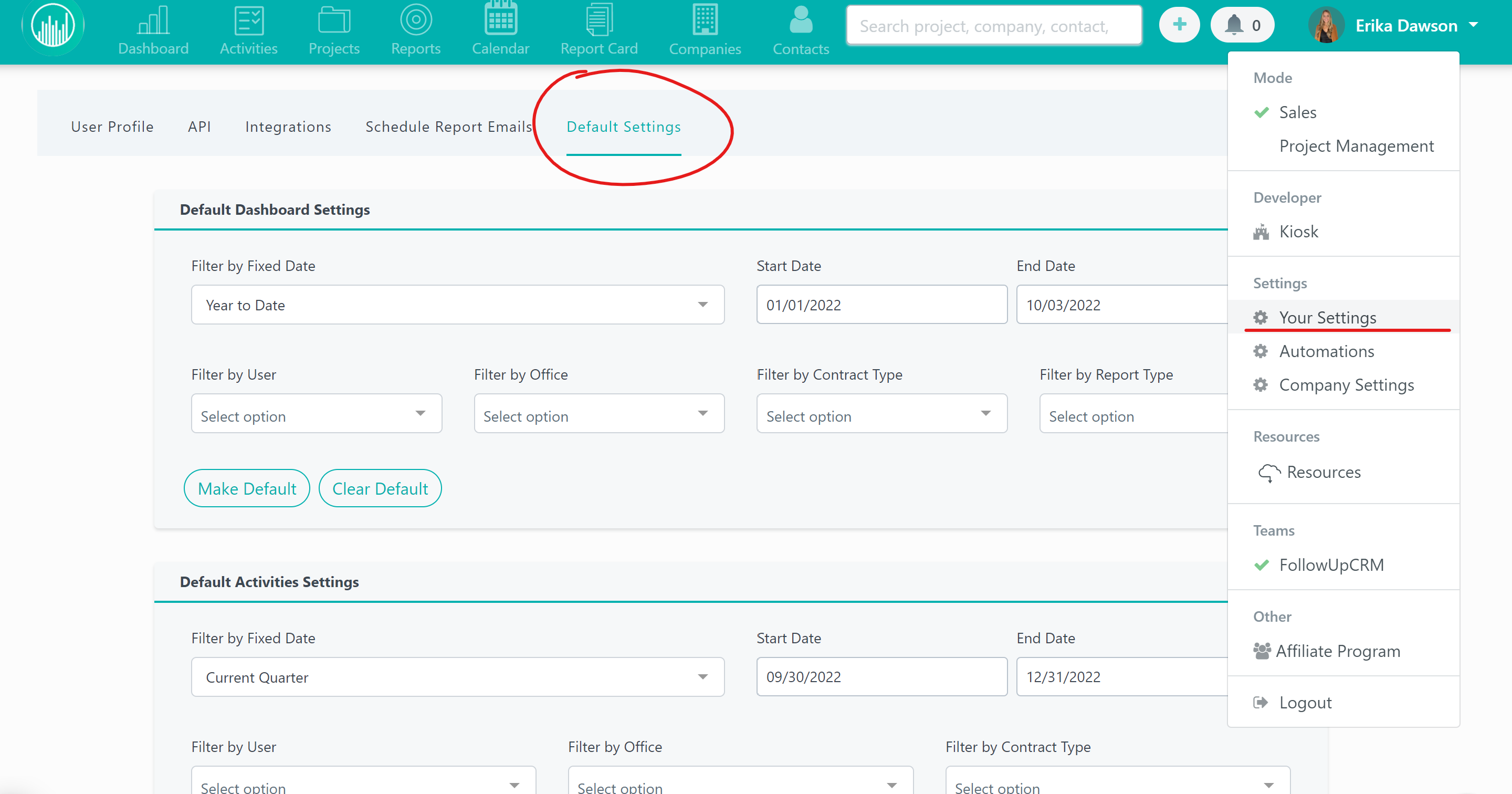 From there, you will see this view: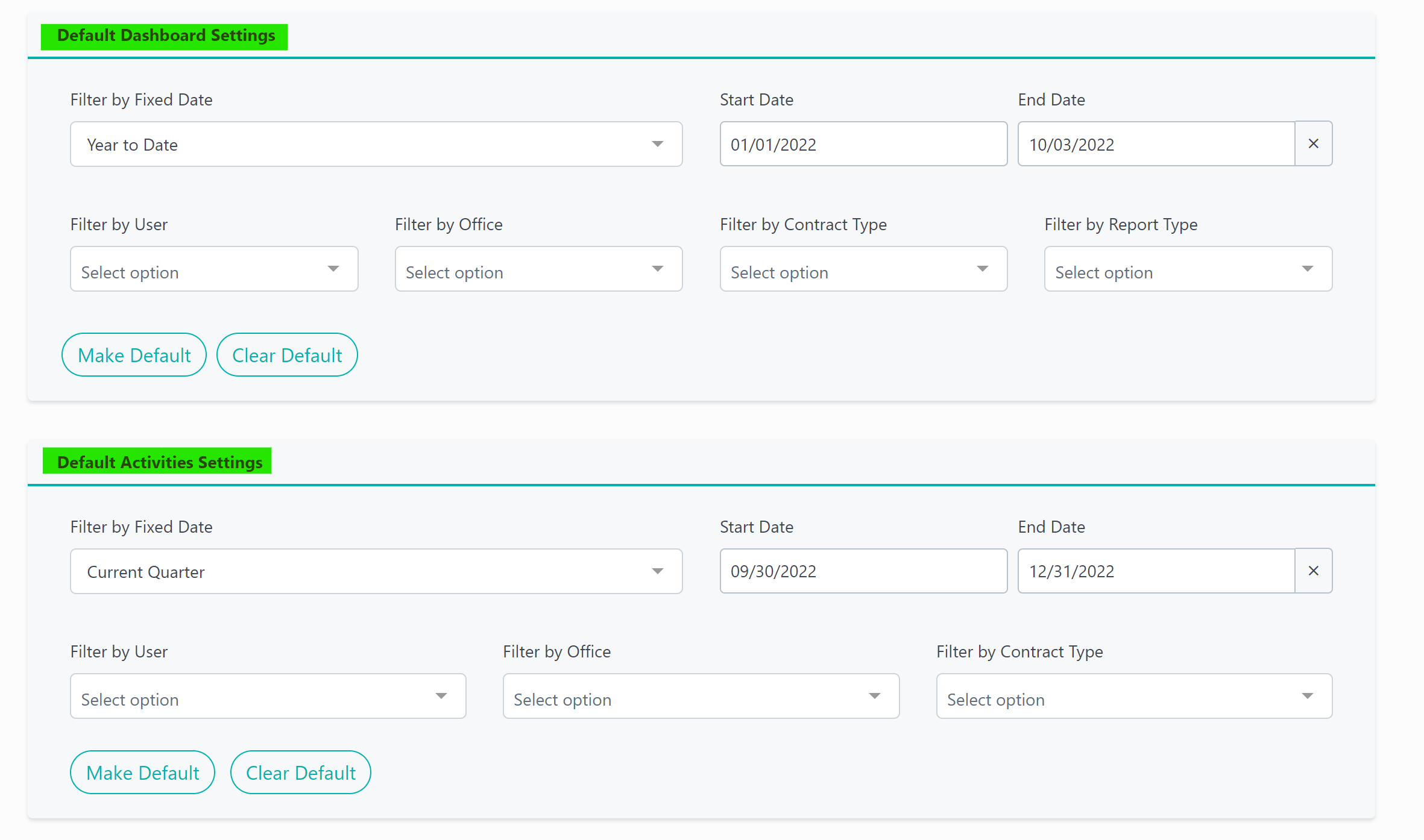 Once you've adjusted your setting by choosing all your drop-down menu options -
Click "Make Default"

Now your Default Dashboard and/or Activities page is set until you change it!
Happy Selling!
---
Need more help? Sign-up for additional Office Hours Training