How to Set Up A New User Dashboard Erick Vargas
When adding a new user, their dashboard needs to be set up. You will need administrative access to set up a user's dashboard. To get started click on the Company Settings in the top right drop-down, then select Dash Report.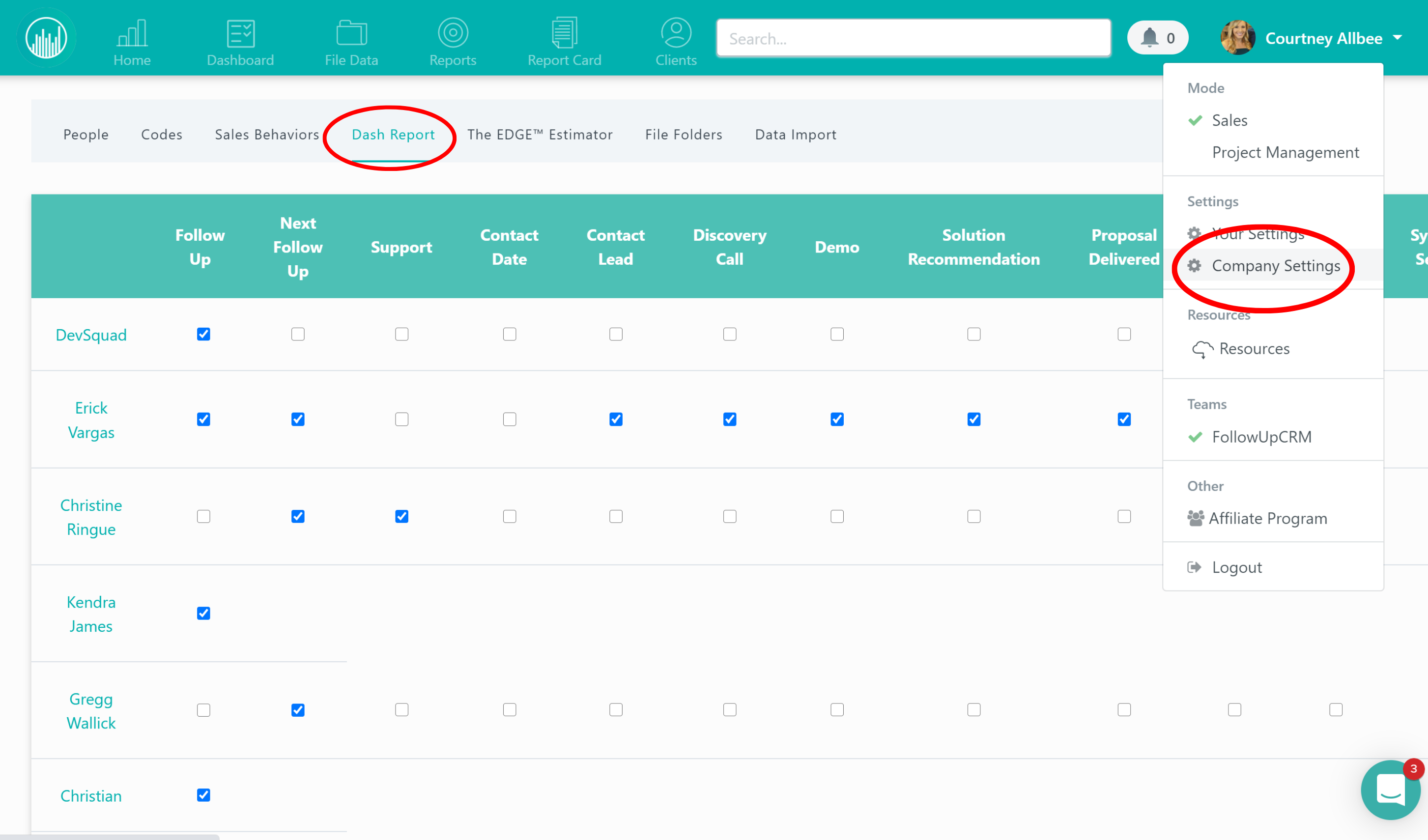 You'll notice that the boxes under your new user are not checked. Check off each sales behaviors that you would like to appear on their dashboard, then click save.
*you may have to scroll all the way to the right to see the save button

When you return to the users dashboard you'll see all the behaviors you selected listed on their dashboard.

Did this answer your question?