This video and article will walk you through how to link your email (whether that be Outlook or Gmail) with Followup CRM, and how to select your notification preferences.
How to Set up Your Email Integration + Notifications
Just a quick note: Office 365 means you must have a subscription to Microsoft Office 365. It will not work if you only have an older version of the Outlook application downloaded. You must have an online login to the Office 365 platform.
To set up: go to the top right hand corner and select your name, on the drop down menu select your settings, then scroll down and choose Connect to Office 365, Sign in with Google or Connect to MS Exchange.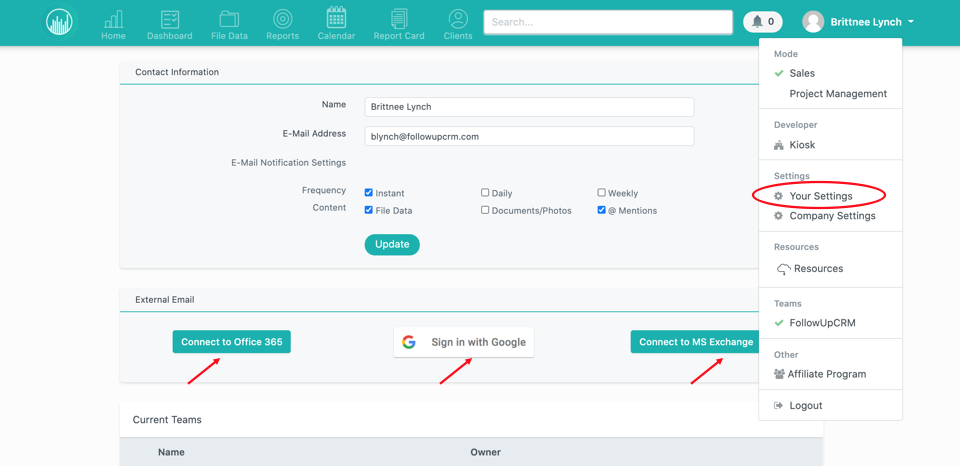 The system will then direct you to login to your Office 365 or Gmail account to grant permissions.
Microsoft Exchange has one extra step. You'll be asked to enter Exchange Server information and your Exchange Email. Reach out to your IT professional to retrieve this information. Once completed you'll be all set.
On the screen above you can also set up your notification preferences to receive email alerts when someone places a new activity or file in your name or @mentions you in a comment. All you need to do is choose your preferences and hit update.
In order for emails to be tracked in Followup, they must be in a user's Outlook inbox--NOT in Outlook subfolders.
Did this answer your question?