How to Turn Off Pre-Qualifications Courtney Allbee
Followup CRM now allows admins to turn off their pre-qualifications field. To get started, click on the drop-down in the top right corner under your profile picture and click on "company settings."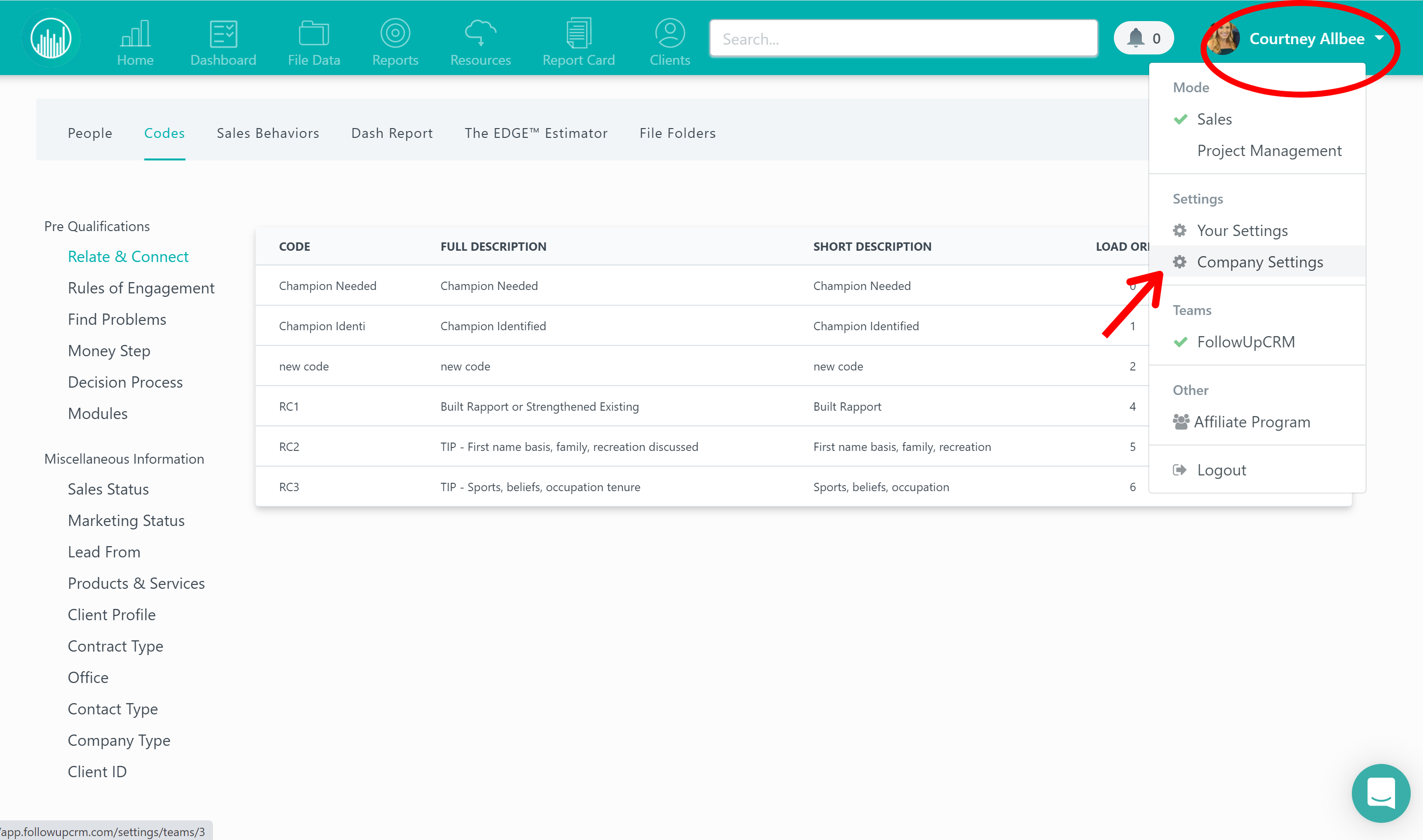 Next, click on "codes."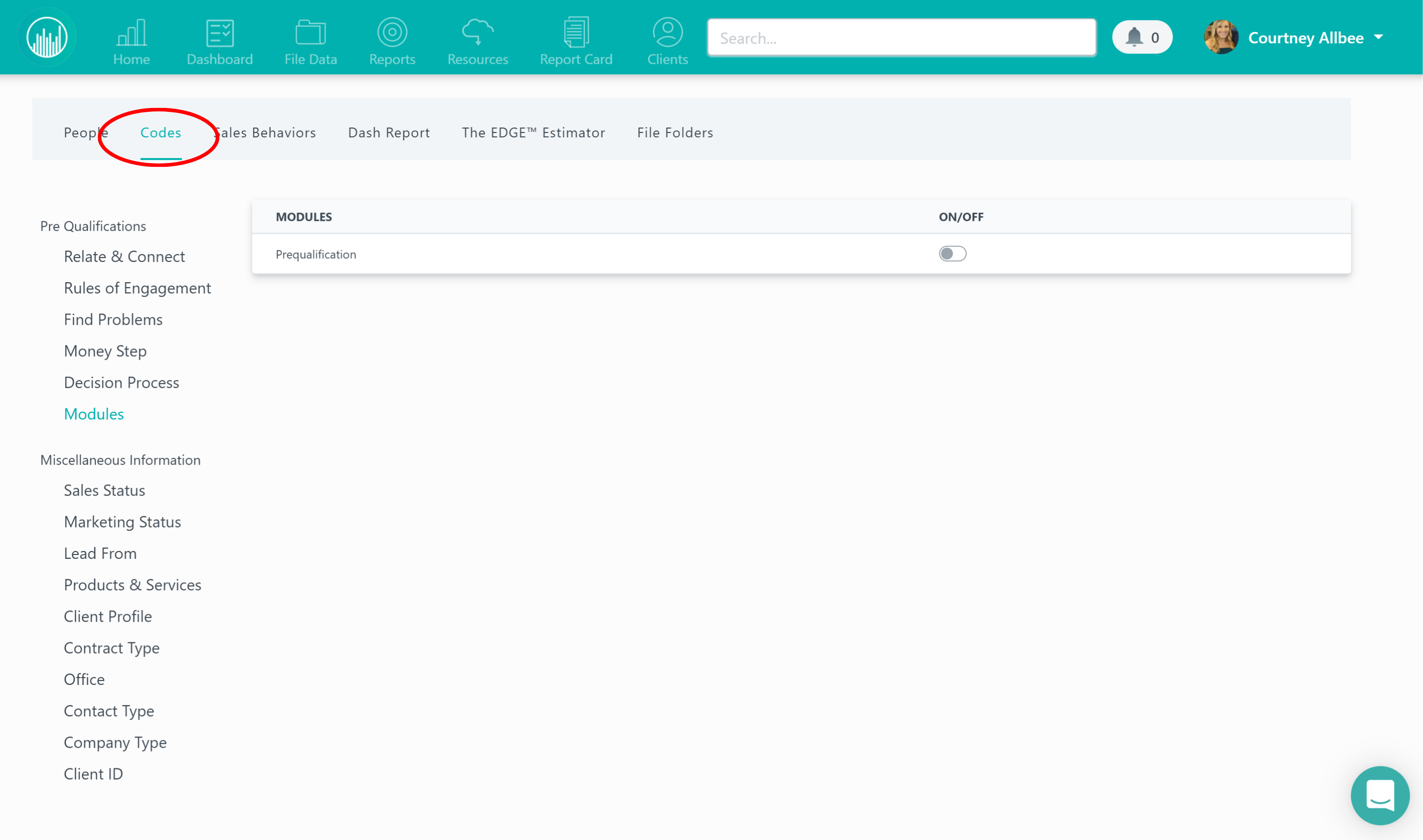 Once you do that, you'll want to click on "modules" on the left side.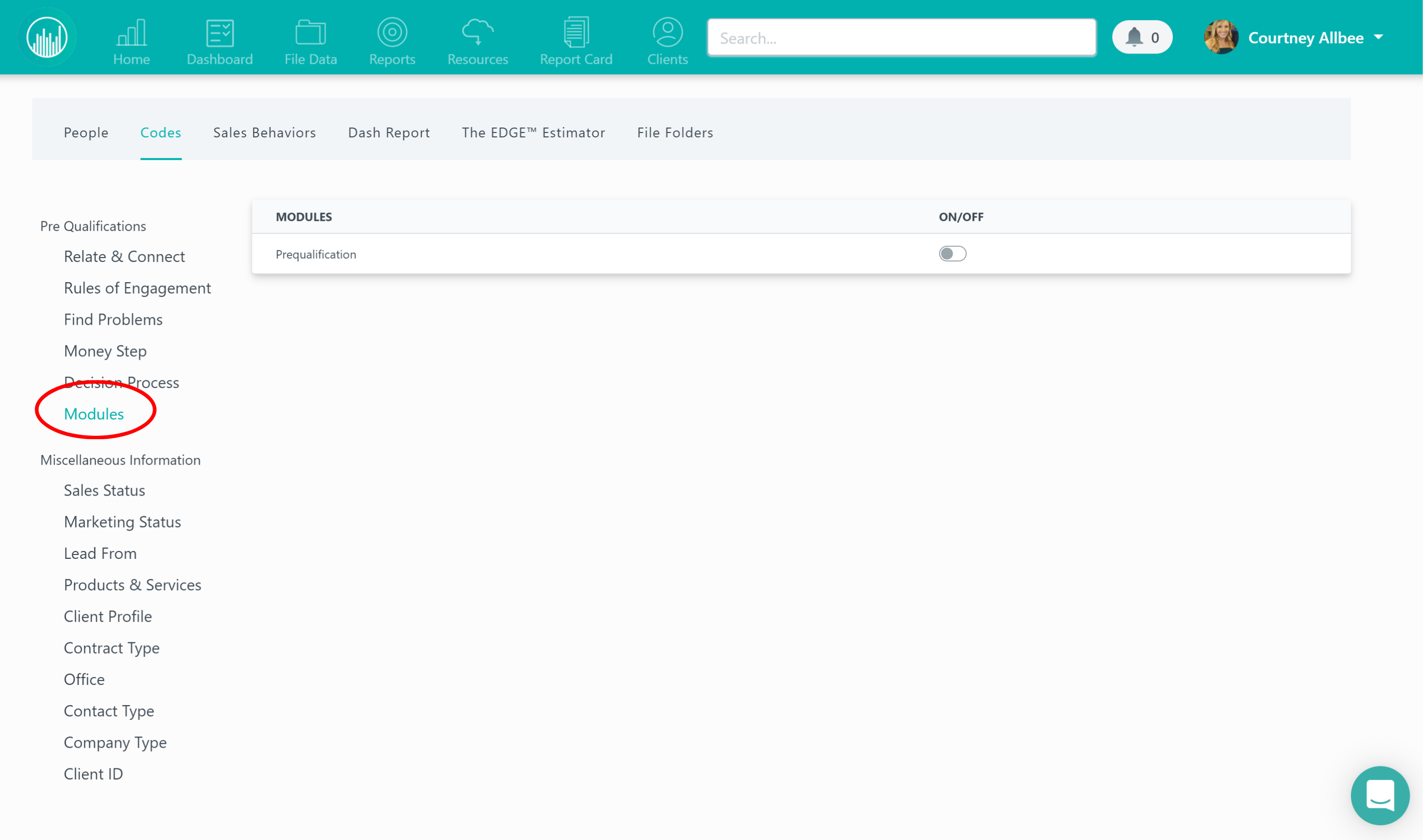 From here, you have the ability to turn pre-qualifications on or off by simply clicking the switch.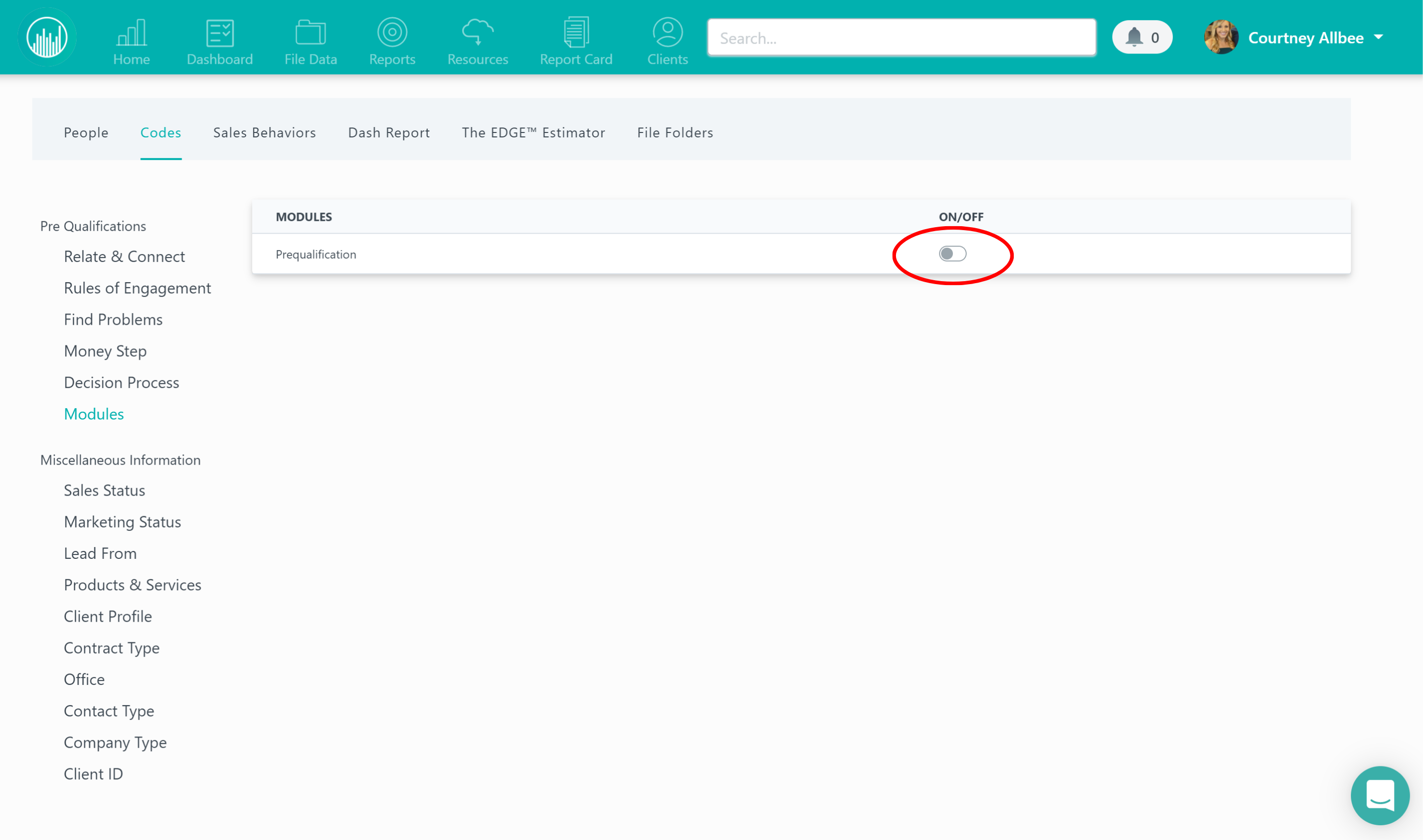 Turning this off will allow the pre-qualification field to not show up in a file, and when printing, this will also not appear on the reports.
Want more hands-on help? Sign up for our weekly group training!
Did this answer your question?