How to Update Project Management Activity List Based on Contract Type Courtney Allbee
Click on the drop-down in the top right corner and go to "project management."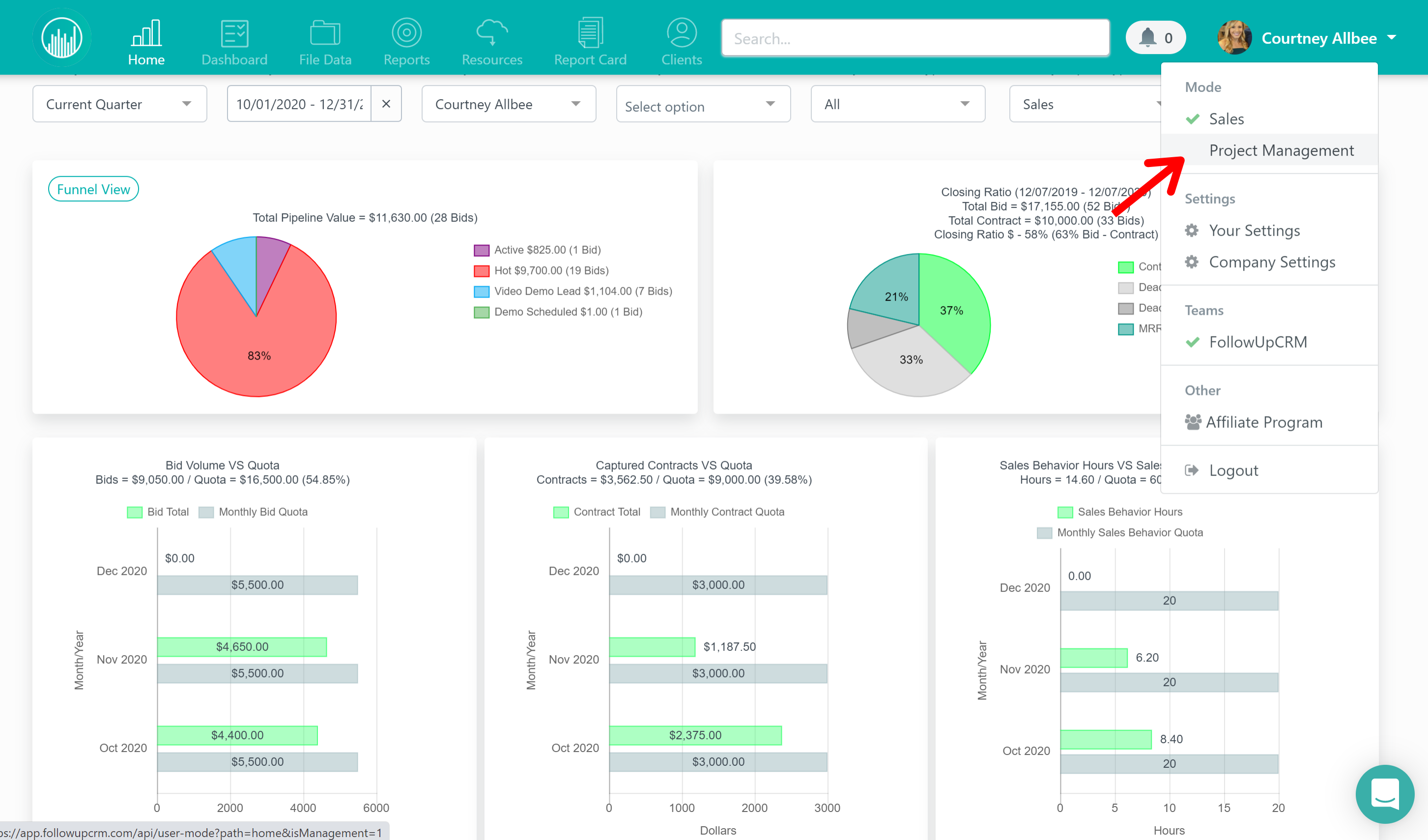 Next, click on the same drop-down and go to "company settings."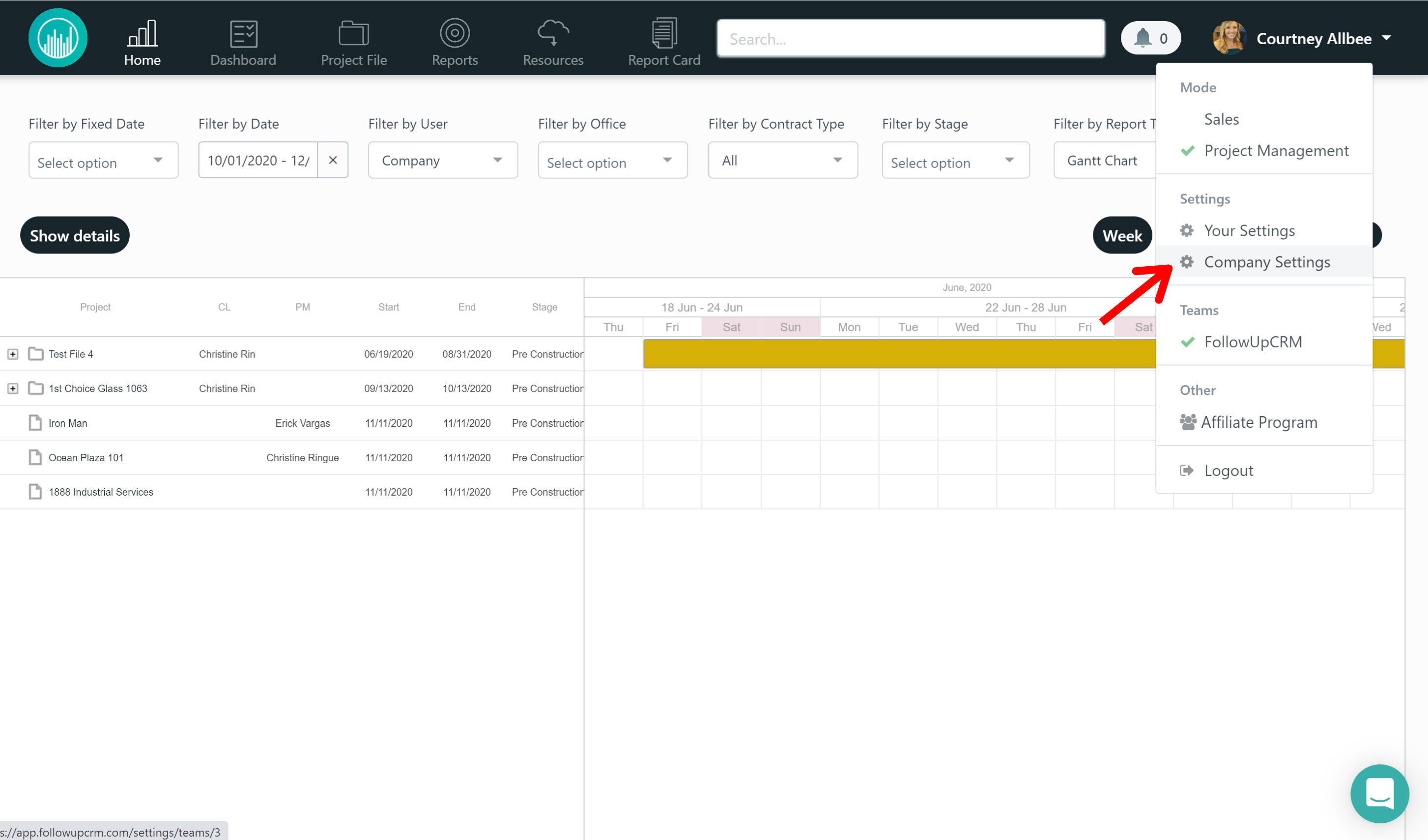 Click on the "project management behaviors" tab.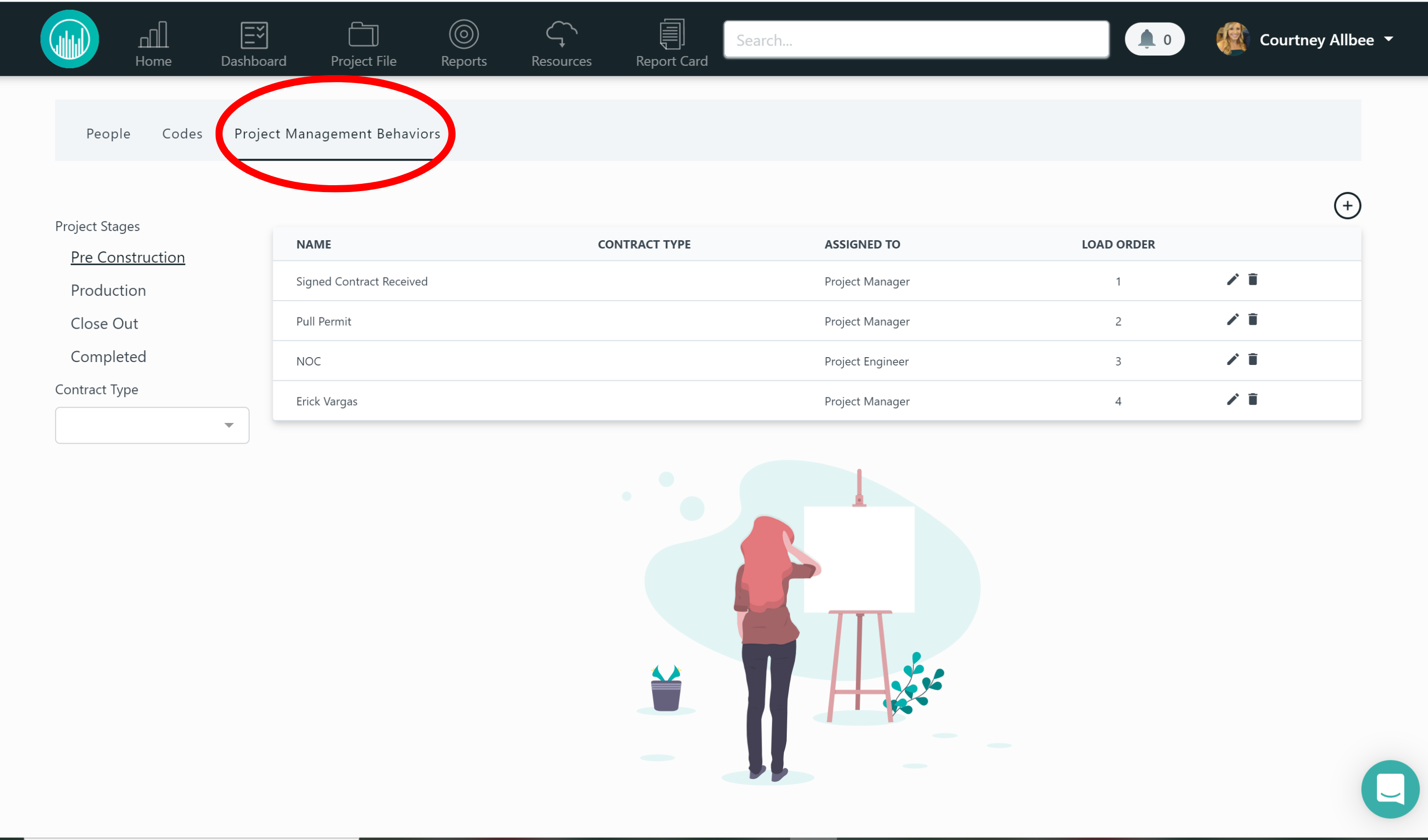 You now have the ability to have an activity list based on your contract type.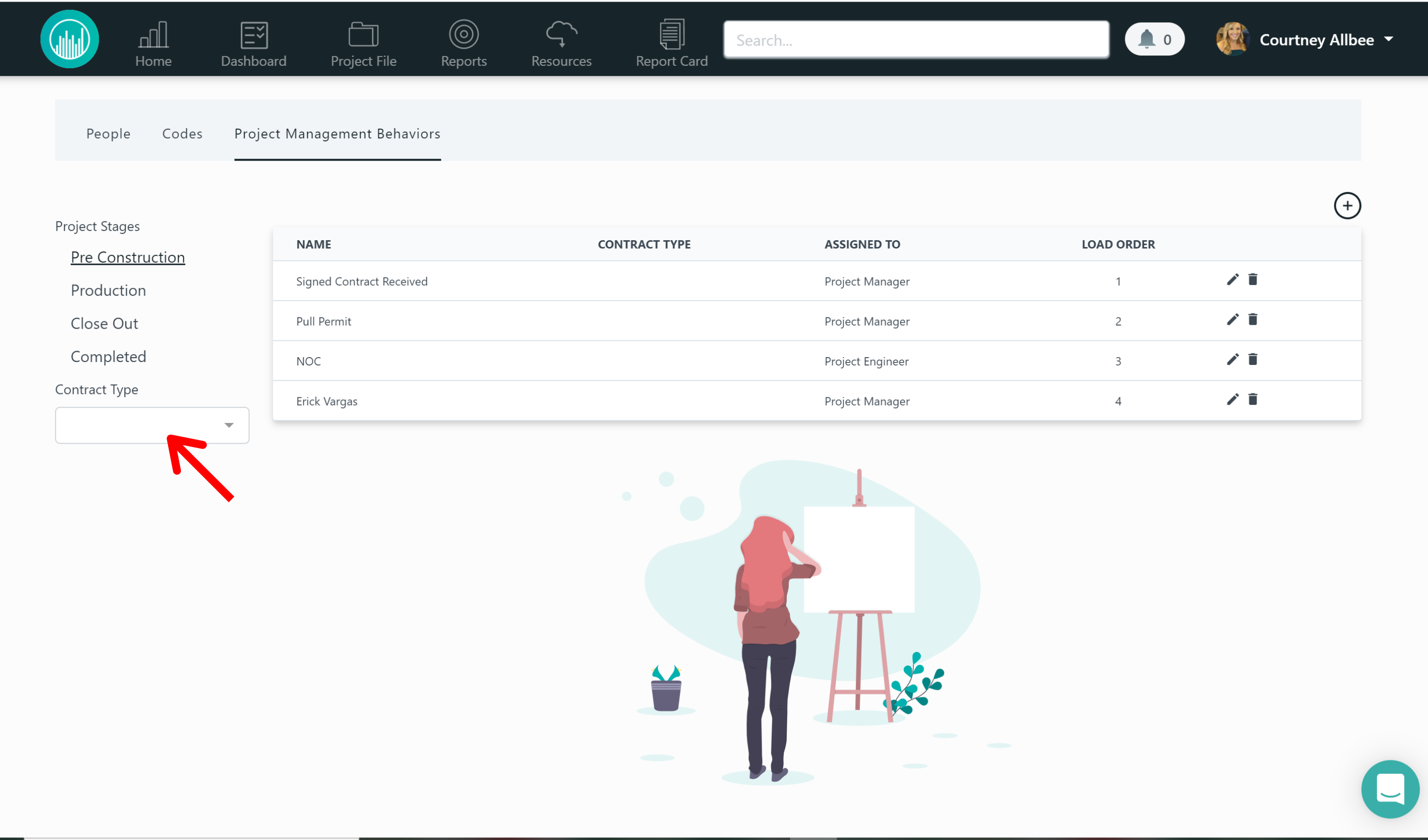 There are three project stages which are: pre-construction, production, and close out, and each of the activity lists under these stages can be created based on contract type (I.e., commercial, repair, tile, etc. - or small, medium, large depending on how the admin set up your system).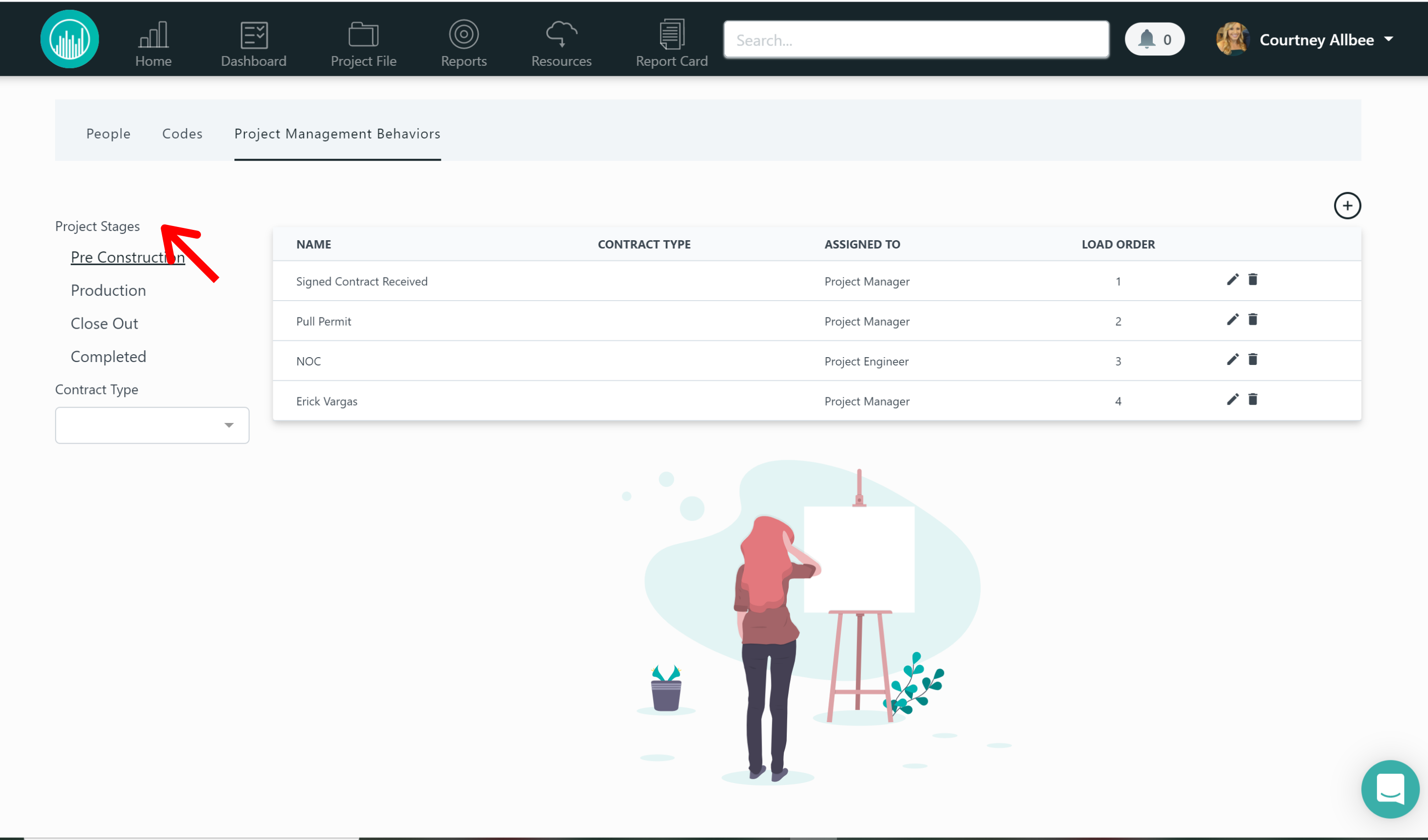 To set this up, select the contract type.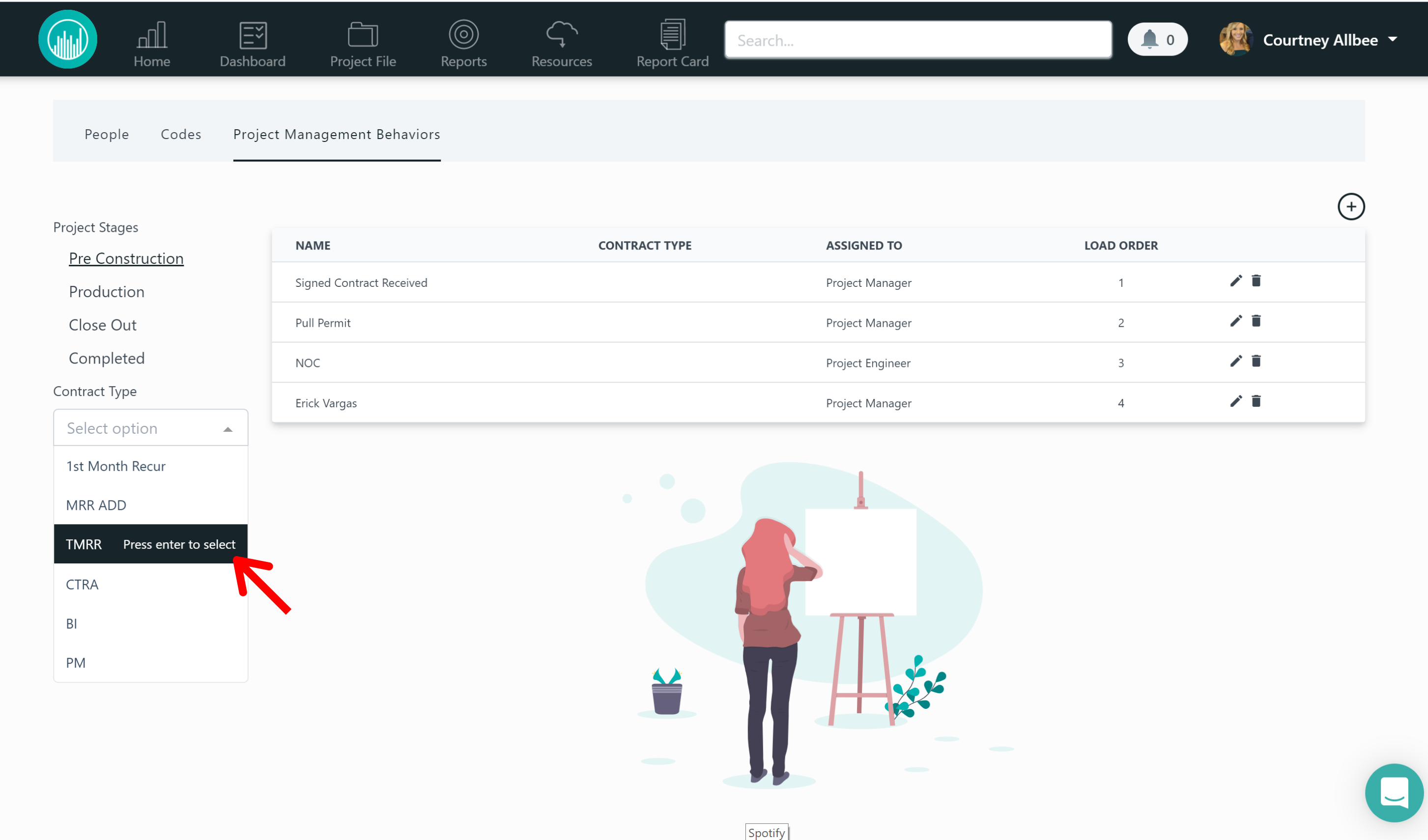 Next, click on each stage of the project (pre-construction, production, and close out).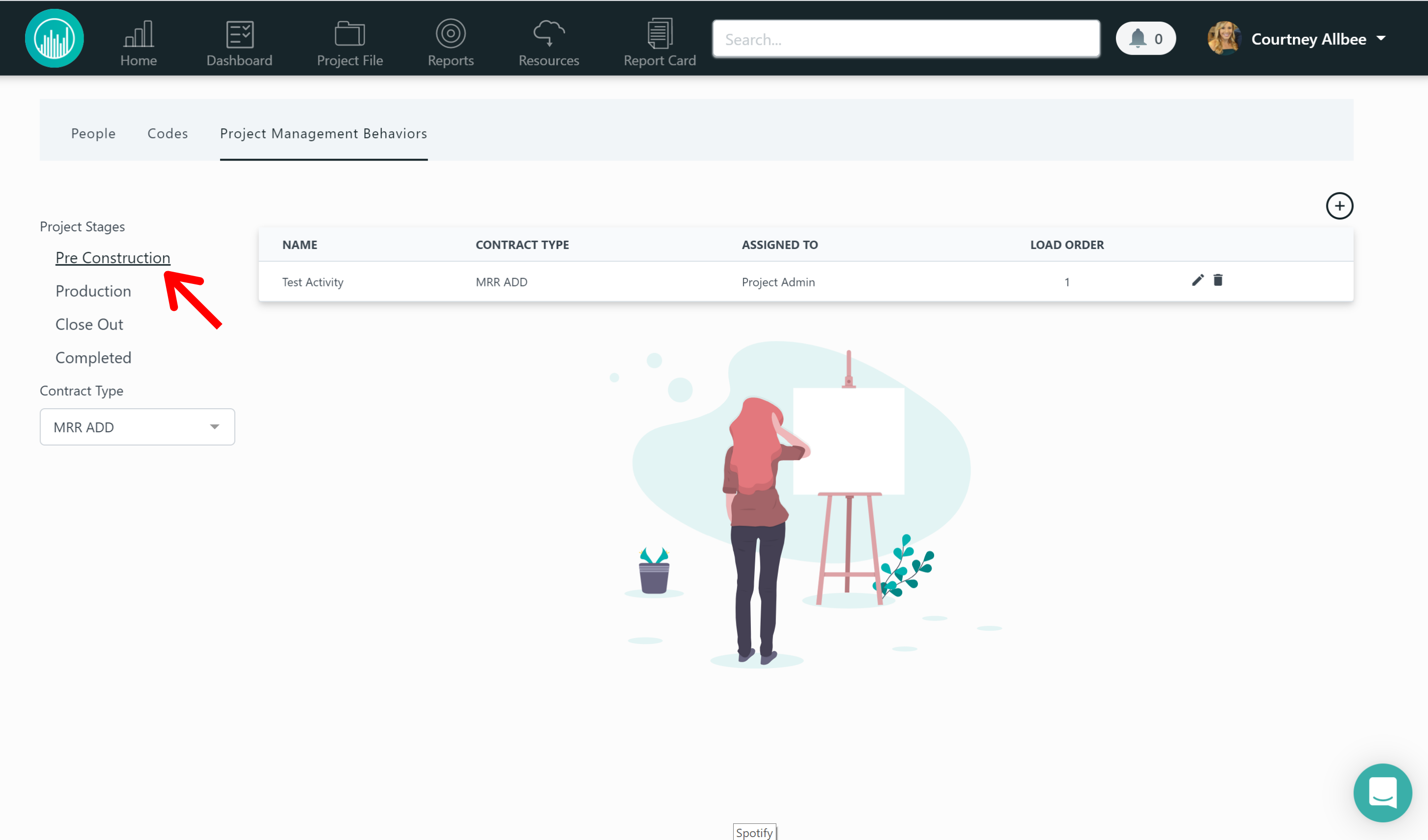 Next, click the "plus" sign button in the top right corner to add activities.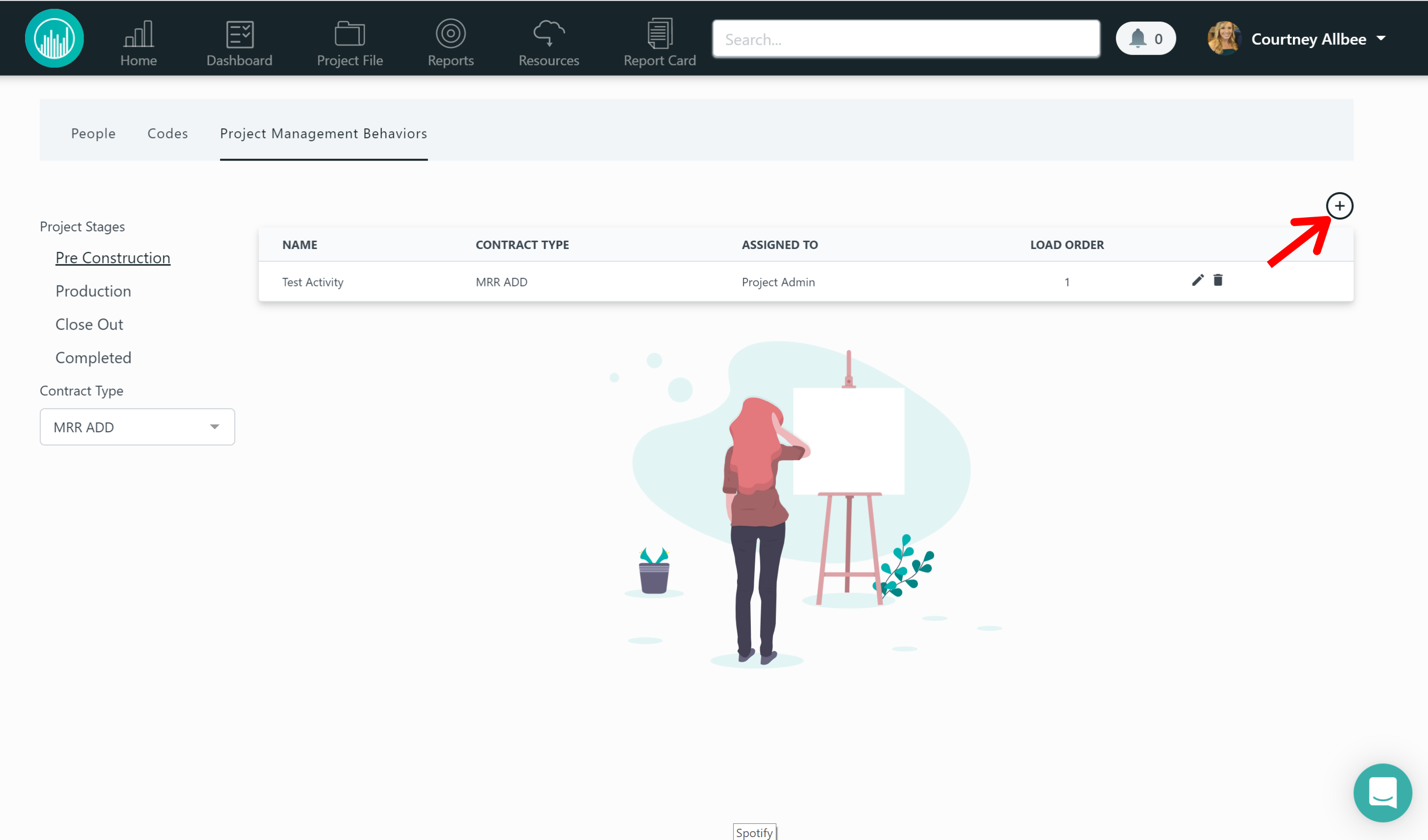 You'll then be prompted with a pop up where you'll fill out the activity name and assign the job title that's responsible for completing that activity.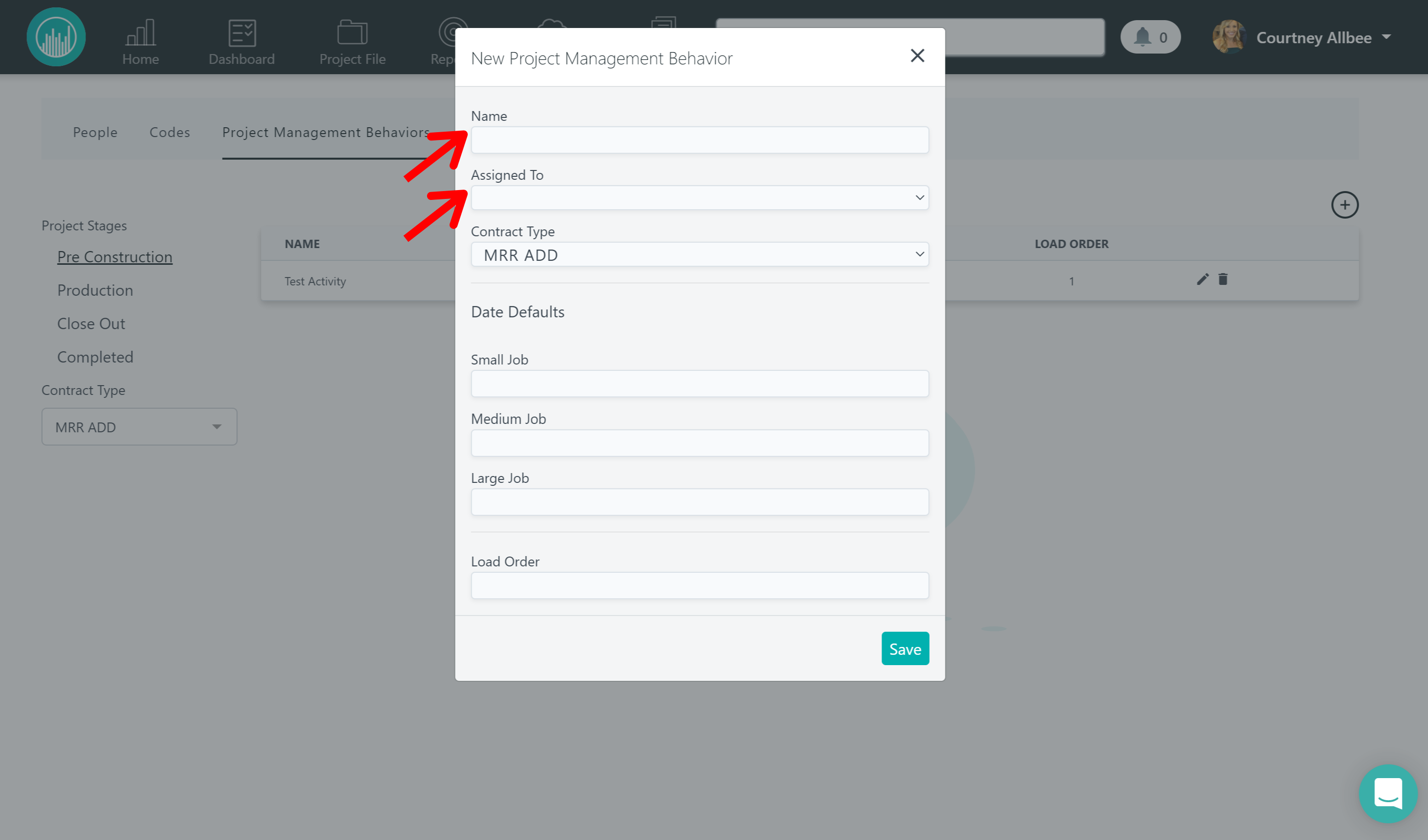 Next, you'll fill out the date defaults and hit save.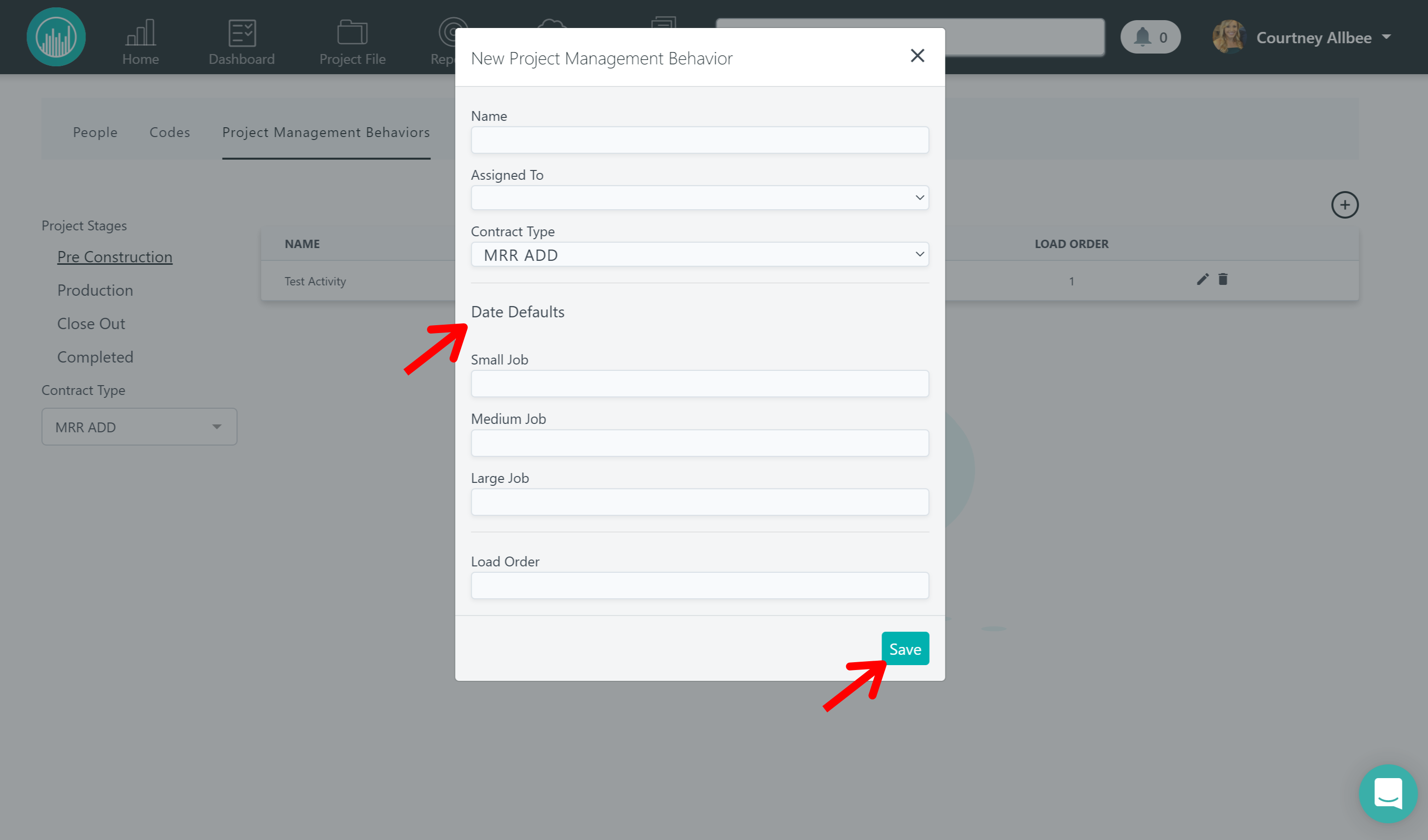 You'll continue this process for each contract type and project stage.
So now, when you create a project management file, the sales activity lists will appear in your project based on the contract type you select in the sales file. Here's what that process would look like:
Go back to the sales side of the platform by clicking on the top right drop-down and selecting "sales."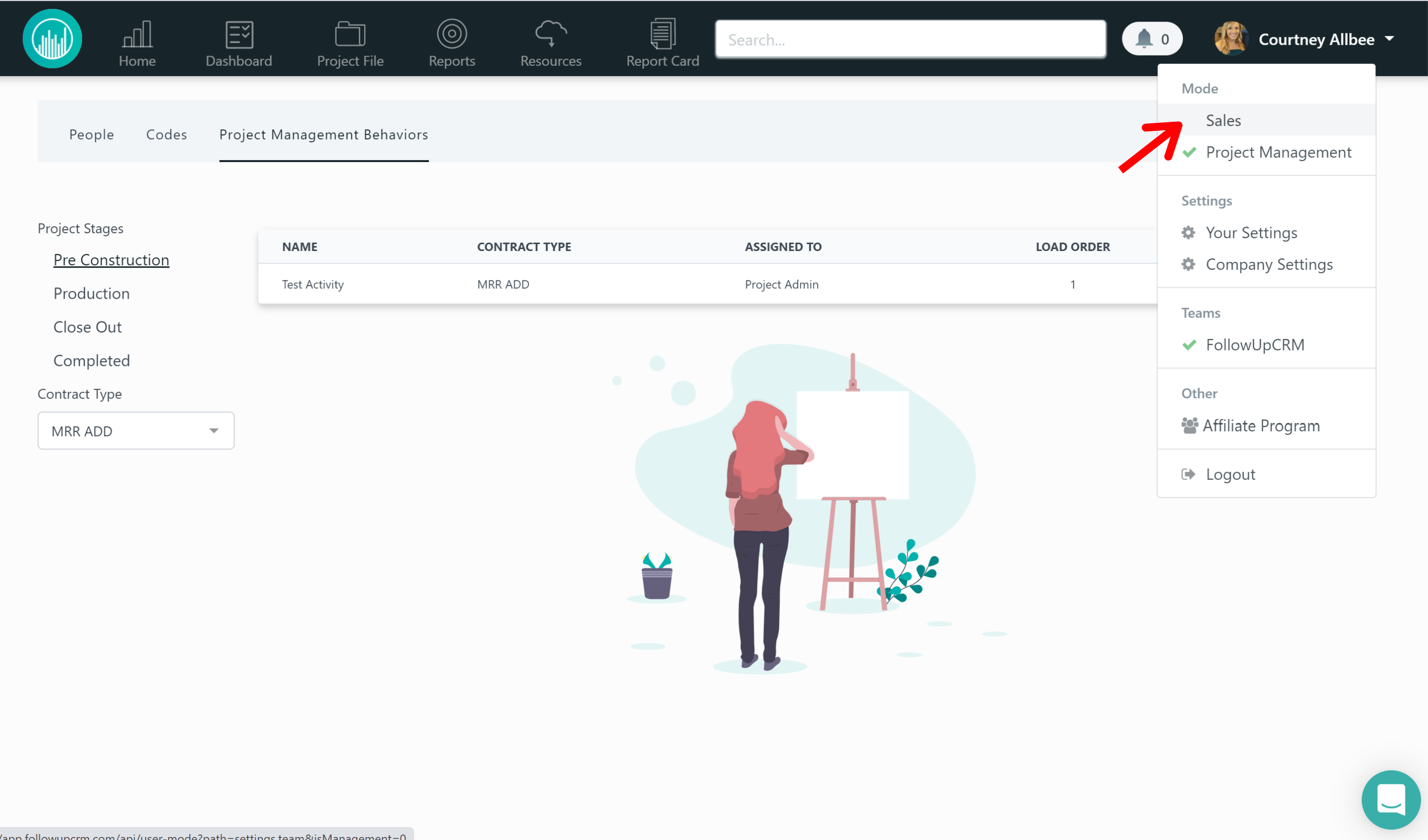 Next, go to "Project" at the top and create a new file (or you would do this with an existing sales file when a contract has been signed and you're ready to create a project).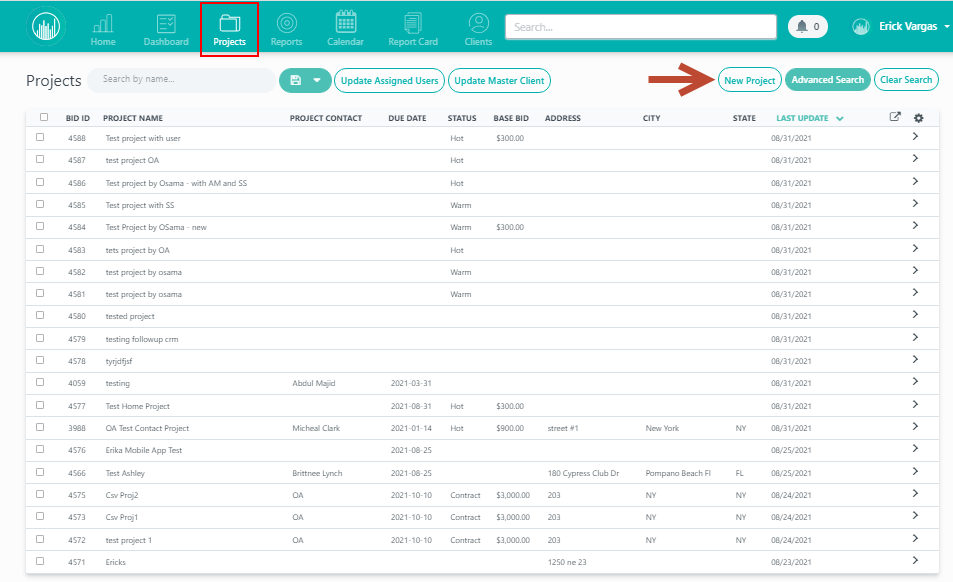 Fill out the sale file details. You'll need to make sure the sales status is set to "contract (signed by both parties)," assign the account manager, select the contract type, the base bid, contract amount, and contract dates. Then hit "save."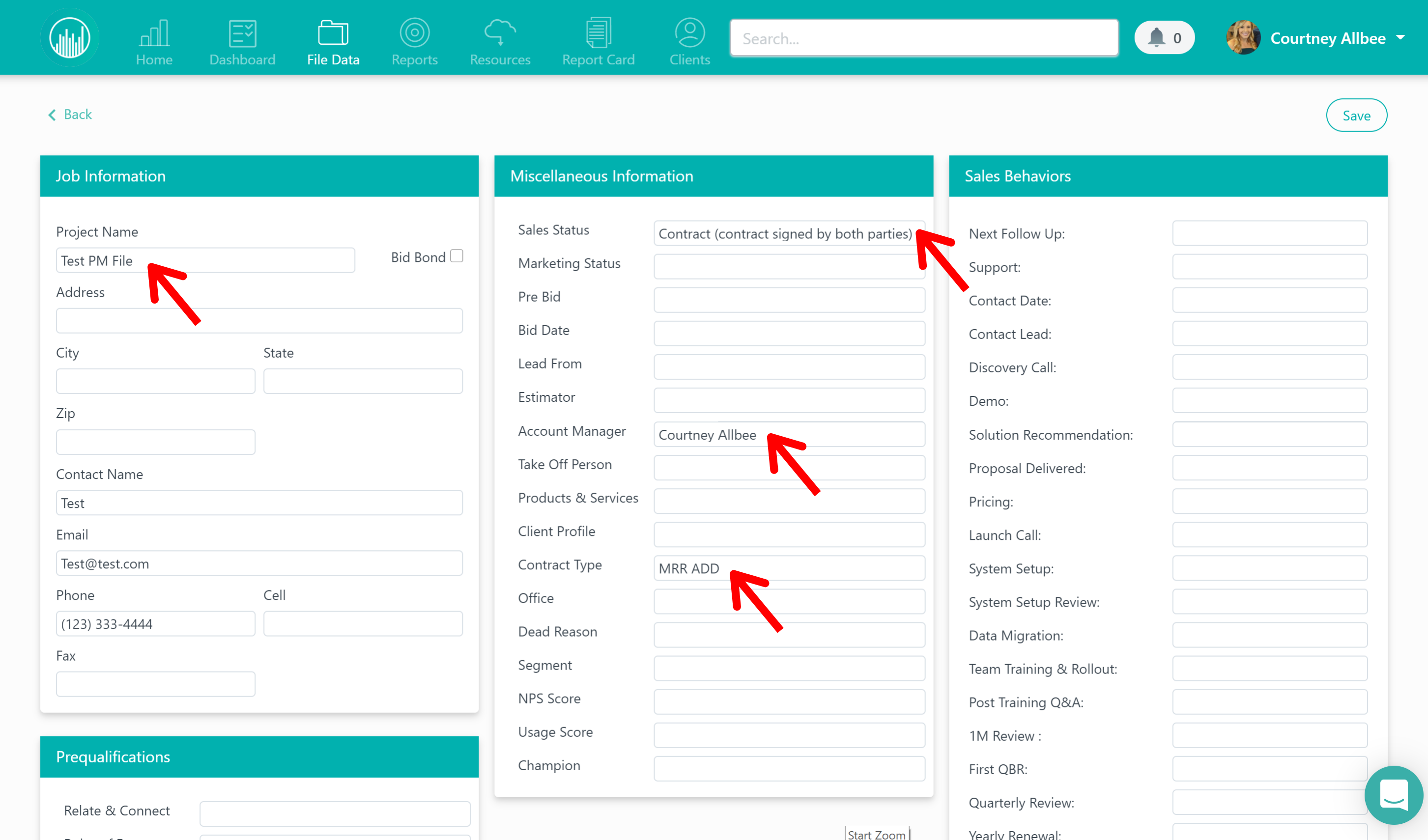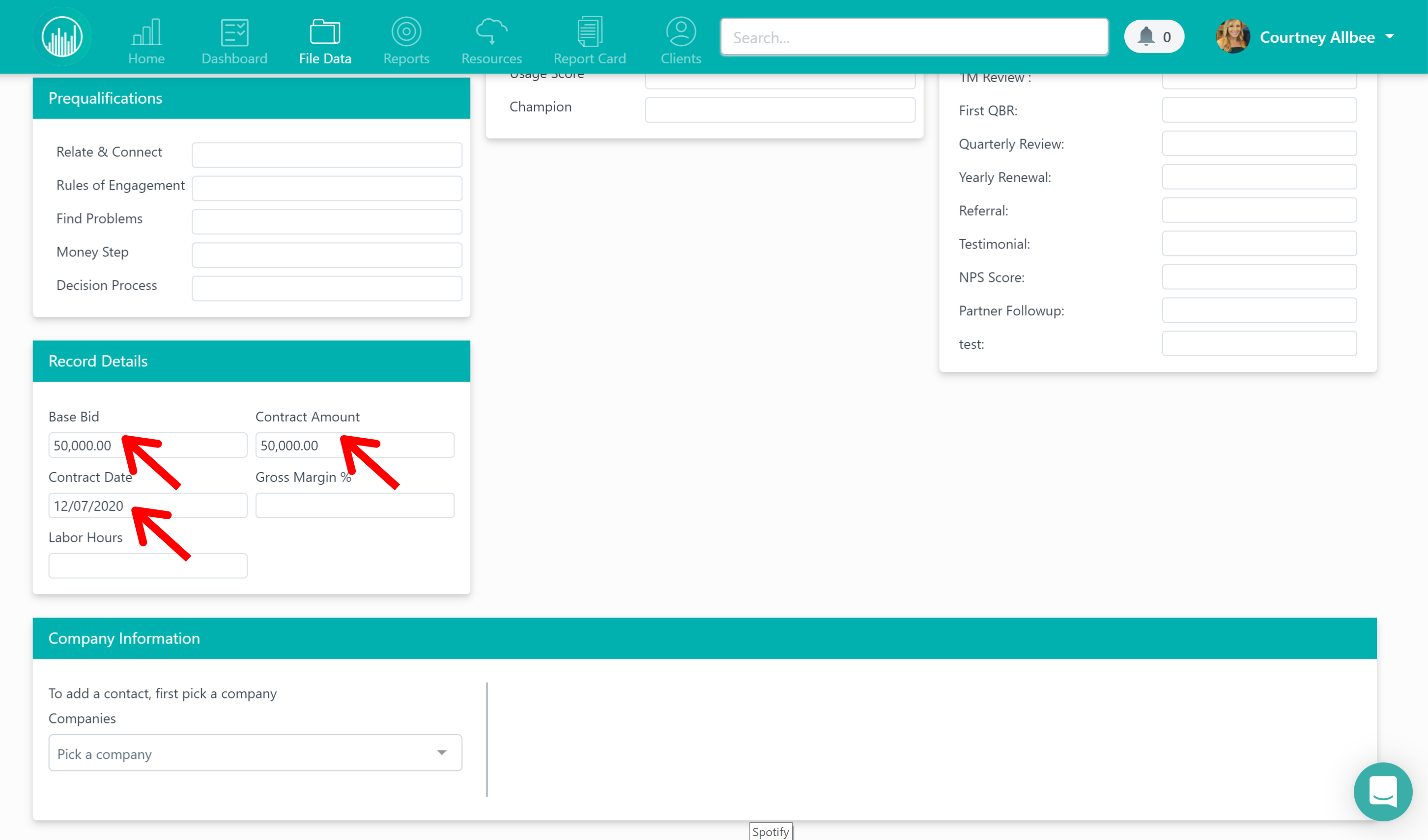 Next, click on "create new project management."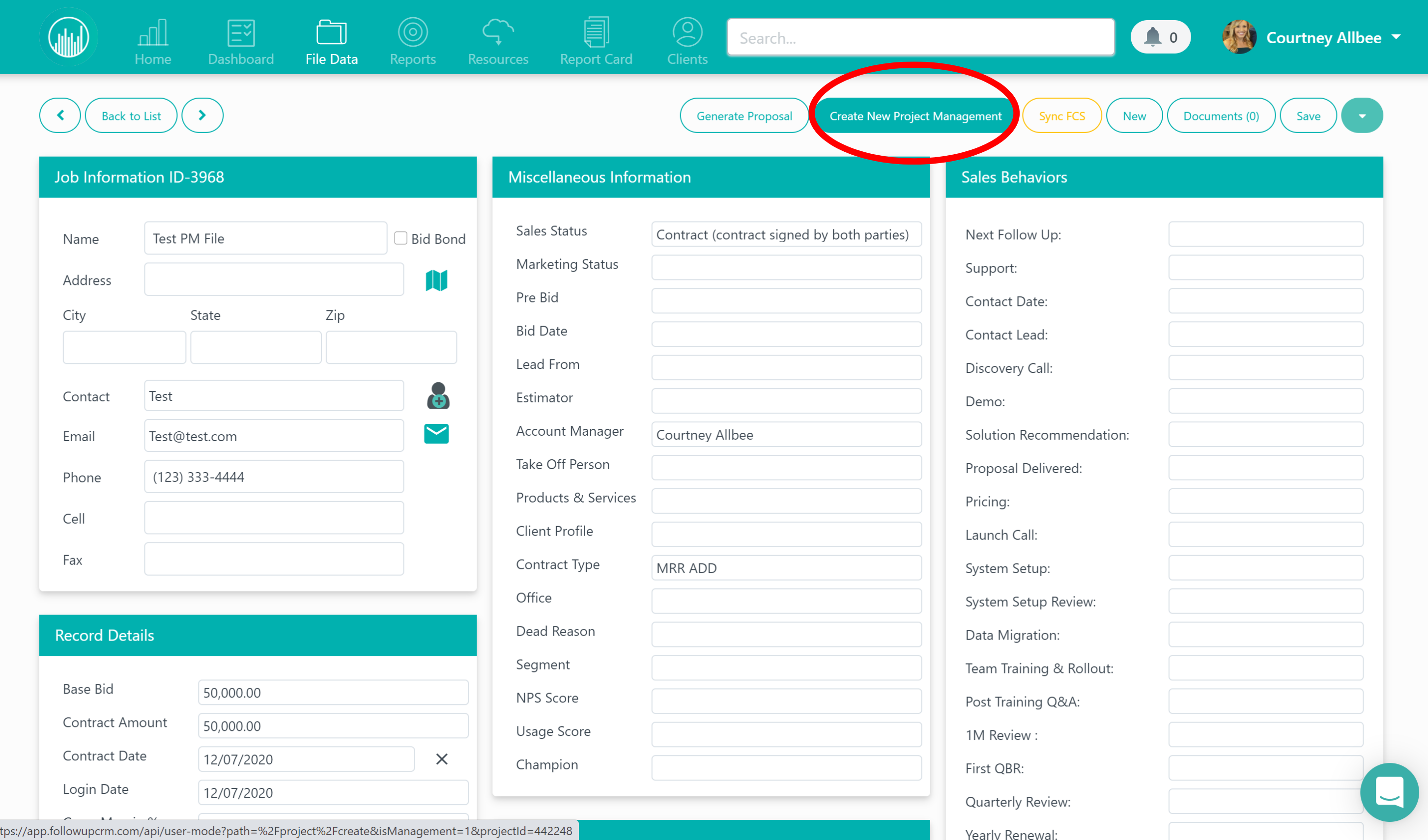 Now, you'll see the list of the project management activities specific to the contract type that was selected.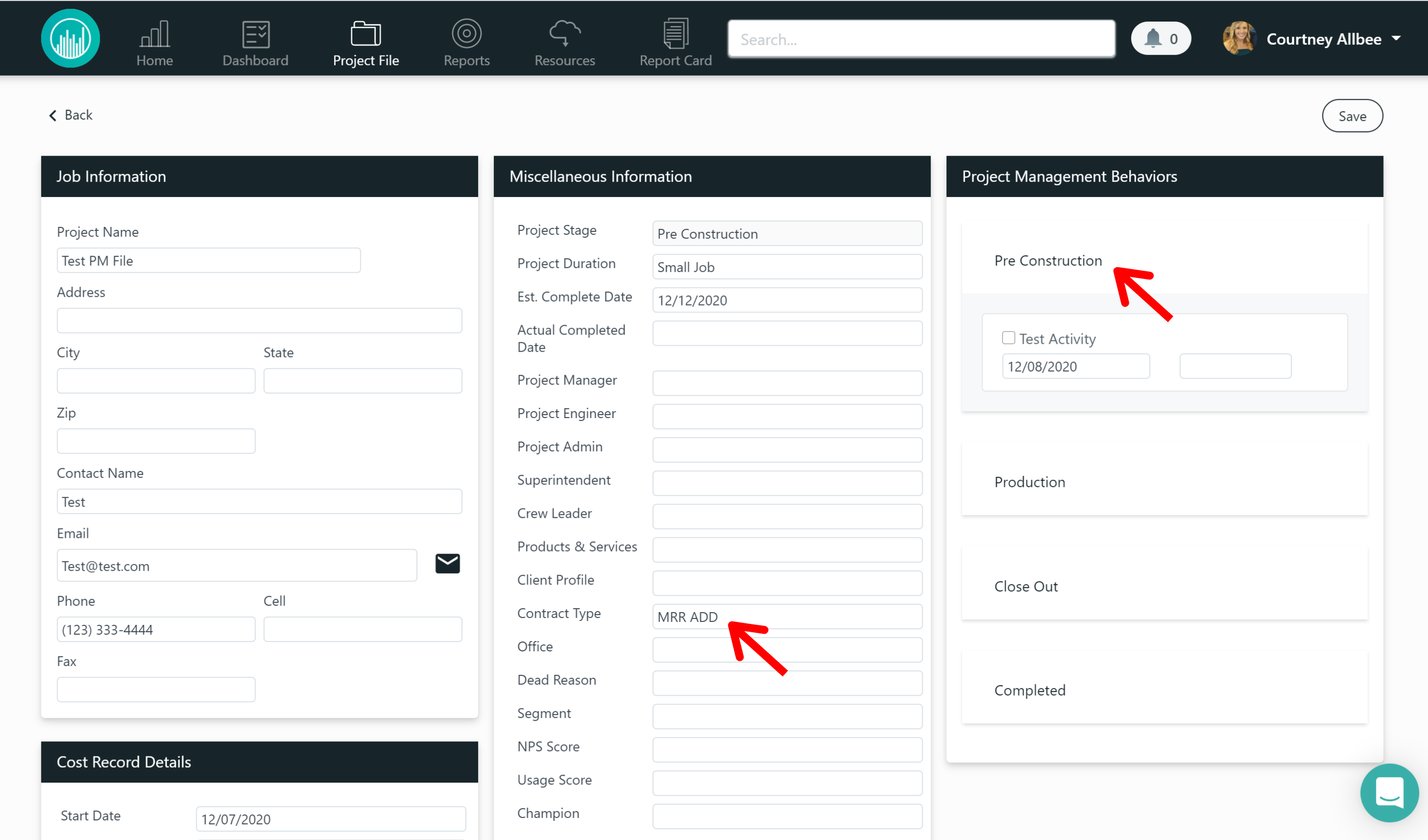 And that's it!
Did this answer your question?