How to Use the New Calendar Feature Brittnee
Follow up CRM added a feature that allows you to see your team's work in a calendar view! Here's how it works:
You'll find the Calendar icon in the top tool bar. Click that and it will take you right to your new calendar view! Now you have a clean slate to populate with all your activities!

The purpose of this is to easily see the sales behaviors displayed on the calendar, so here's how you get those to show up. Start with creating a new file as you normally would when you get a call for a service or a new bid. Select New File.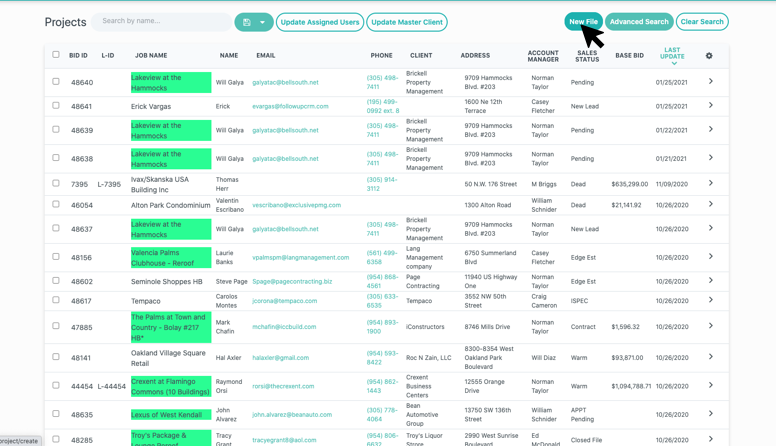 Enter the job information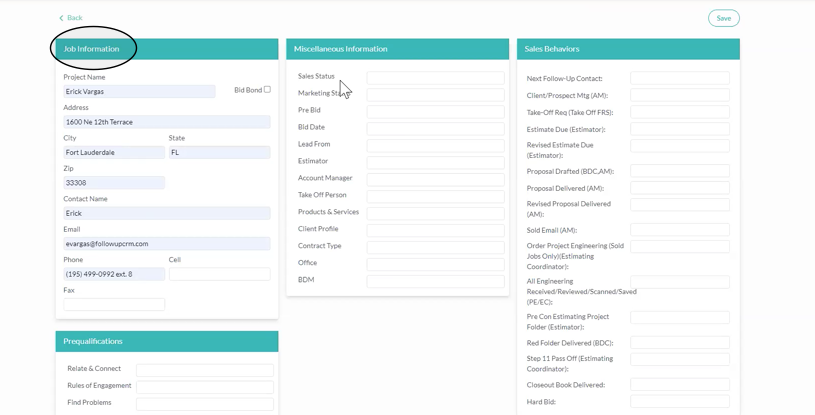 Enter the appropriate sales status and click save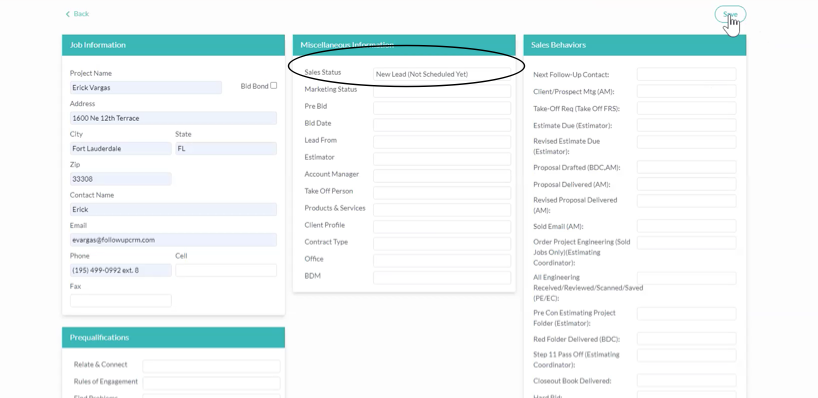 Now the new file is created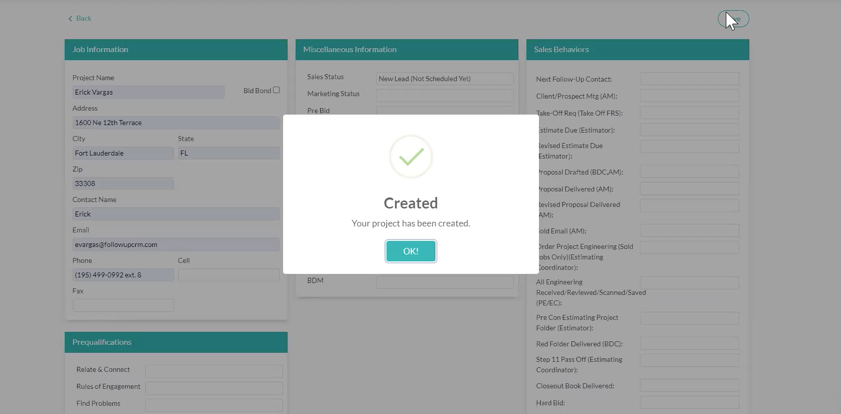 Go ahead and assign people to these opportunities. Here, we've assigned an Estimator and an Account Manager. Now you'll be able to see on your calendar that this project is in their court.
Now head over to Sales Behaviors. The sales behaviors can be displayed as activities on your calendar. For example, if you'd like to see the take offs scheduled on your calendar, then select the take off box. Then you'll select a day and time for that take off.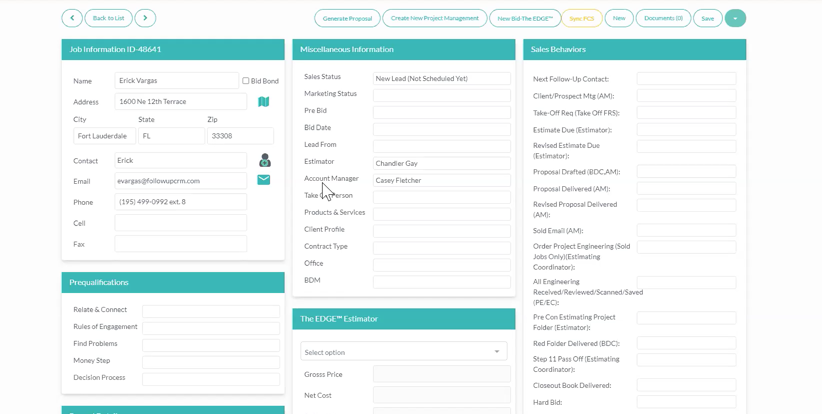 Select Save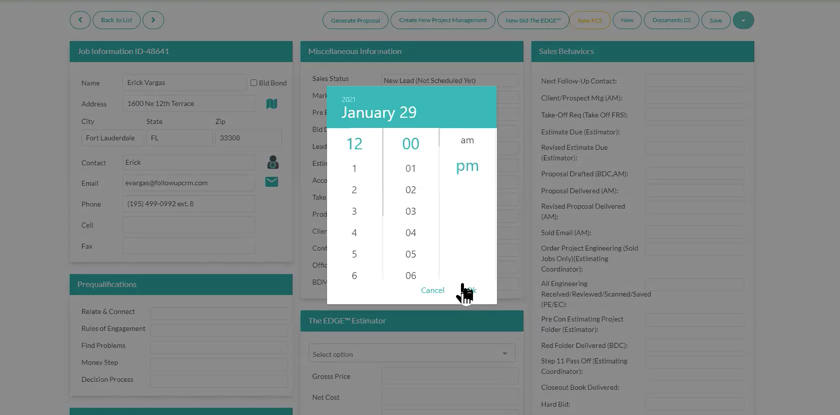 Now we go back to our calendar view. You can set your calendar in day, week, or month view. Right now, we're in the Month view.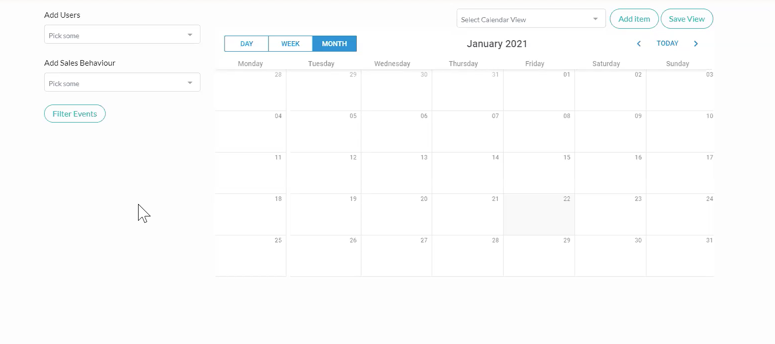 Go ahead and select the people you want to see under Add Users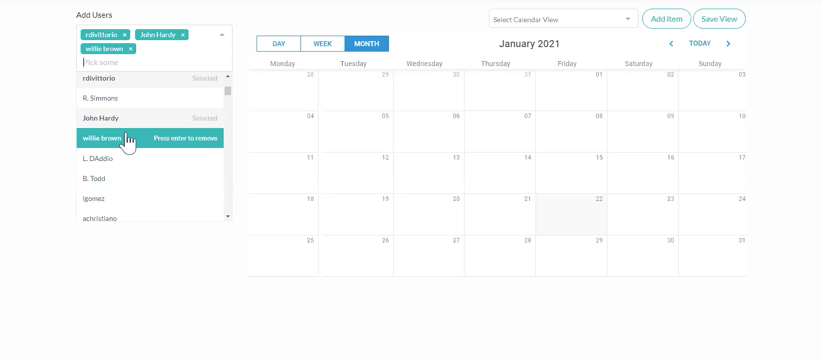 The users will show up with a color assigned to them.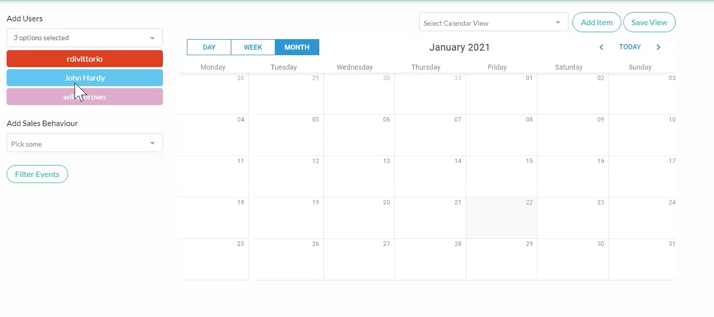 Now select the Sales Behaviors that would you like to appear on the calendar.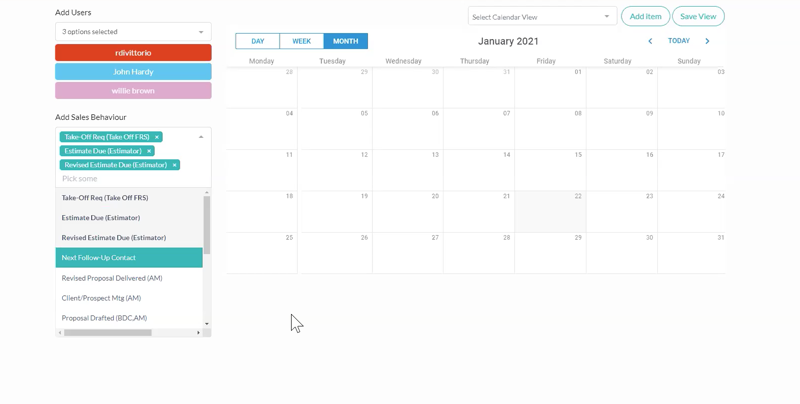 Select Filter Events


And now your sales behaviors - or the activities you and your team have on the calendar - show up.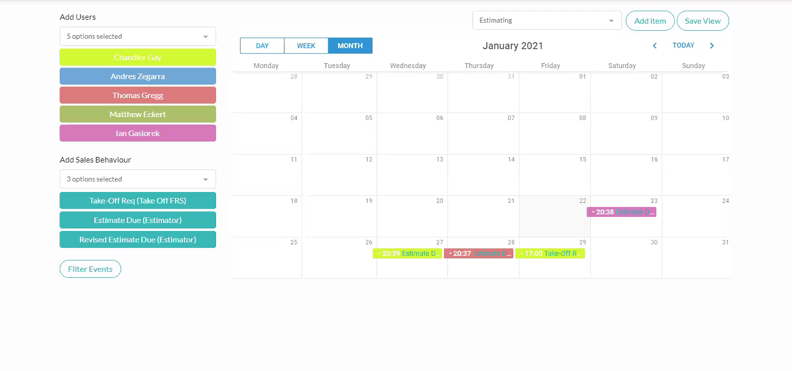 You can add other items to your calendar by selecting Add Item.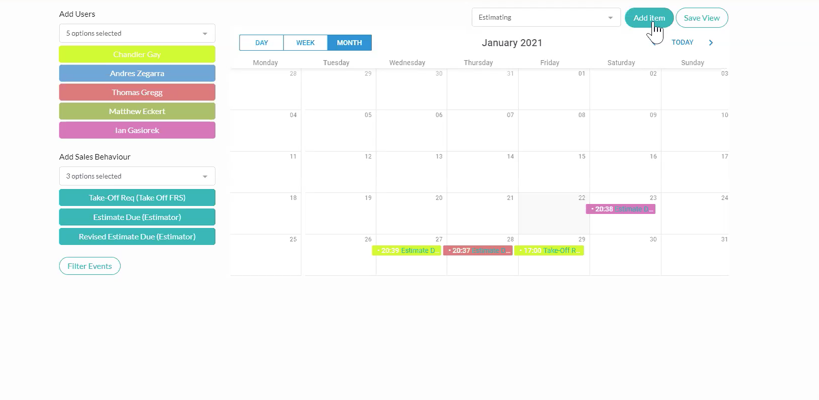 Enter the project, select who it belongs to (or the user), select the sales behavior, and the date or date range is it for. And click Add To Calendar.

You can save this item and view it by selecting Save View.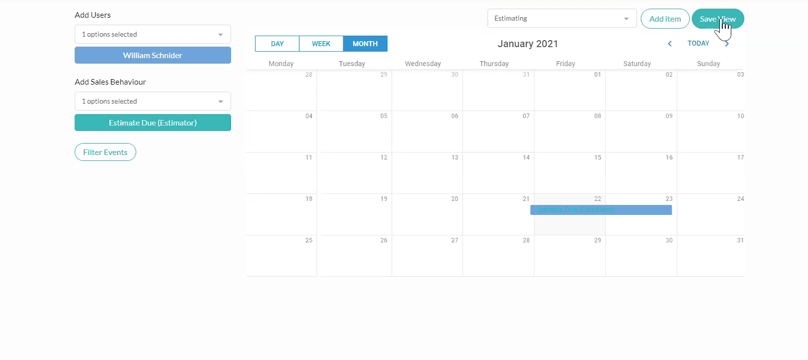 You can also access your file by clicking on the item in the calendar.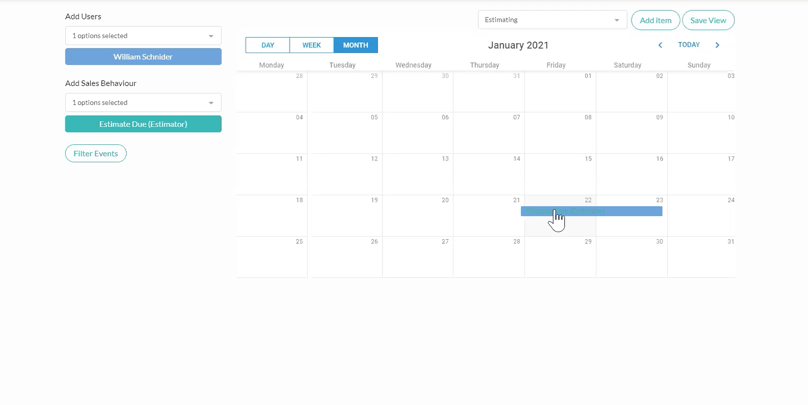 This will take you to the file where you can also push all of this into your outlook calendar by clicking on the calendar icon next to the sales behaviors.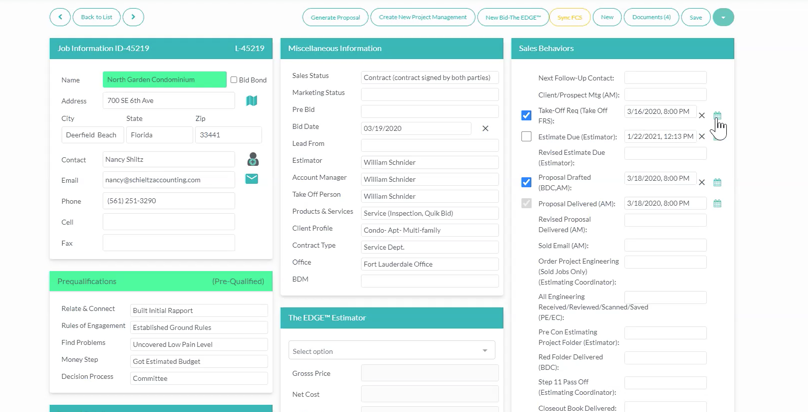 So there you have it: a team calendar that helps simplify your process, manage your schedule, and work more efficiently!
Want more hands-on help? Sign up for our weekly group training!
Did this answer your question?