Lock user out of account Erick Vargas
Follow the steps for the new feature of how to lock users out of your Follow Up account.
1. Go to Company Settings, under the People tab: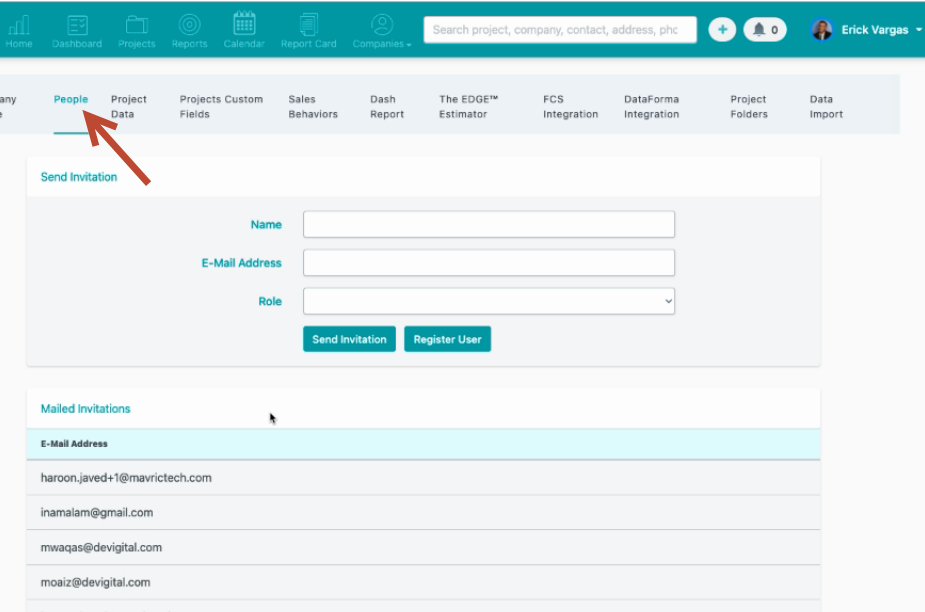 2. You'll see a new icon right next to the user's name:
Click the lock icon.

You'll see here that the user was successfully locked out of the account.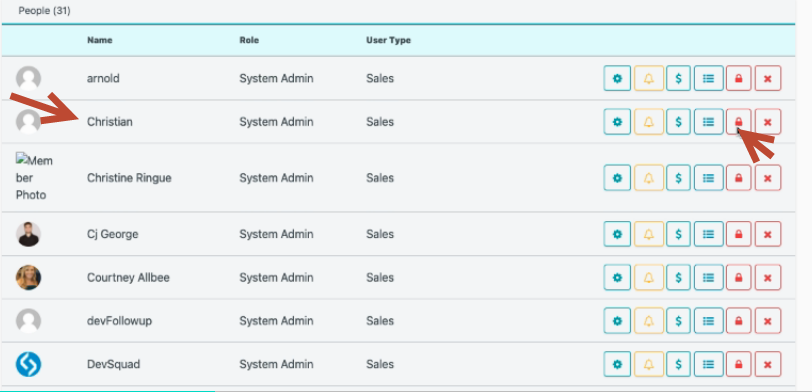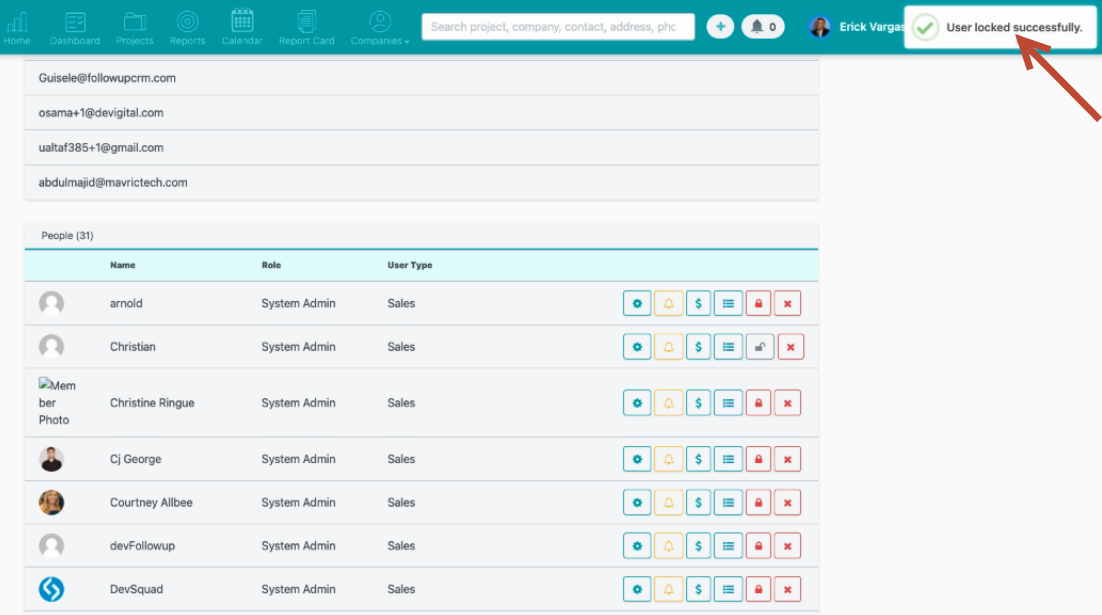 If you want to let that same user back into the account, all you have to do is click the unlock button: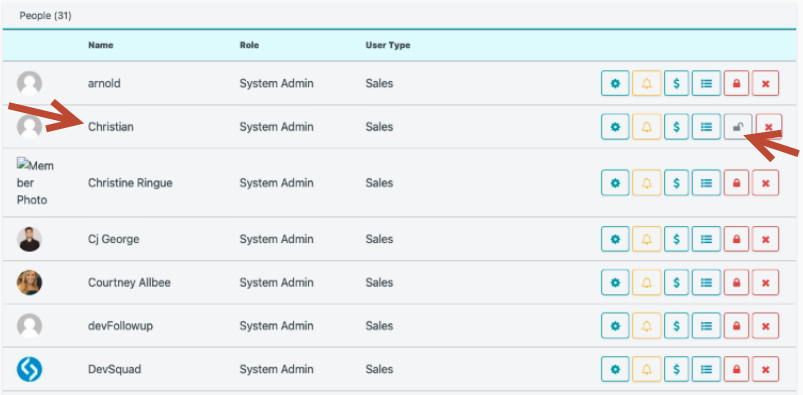 The user can log back into his account.
Want more hands-on help? Sign up for our weekly group training!
Did this answer your question?