New "No Bid" Status Brittnee
If you want to list multiple companies on your project, but haven't yet bid to one, you now have the option to select a status of "No Bid" for that company. When selected there is no bid status that goes to your pipeline..
Simply go to the Project page >> scroll down to the Company Information section >> next to the company whose status you don't want to show up in the pipeline, select the Status No Bid from the drop down >> Remember to hit Save.
Tables can't be imported directly. Please insert an image of your table which can be found here.
1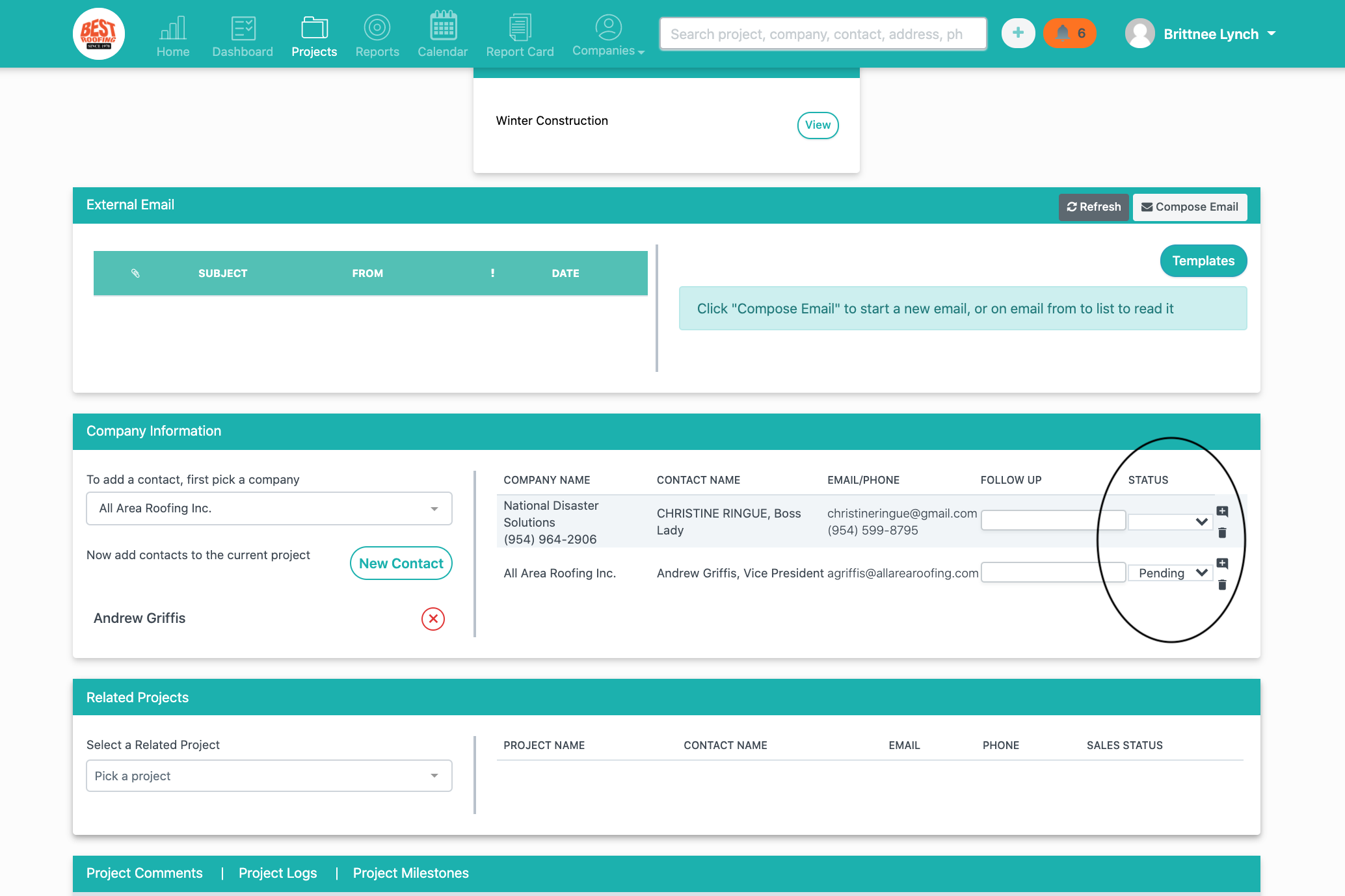 2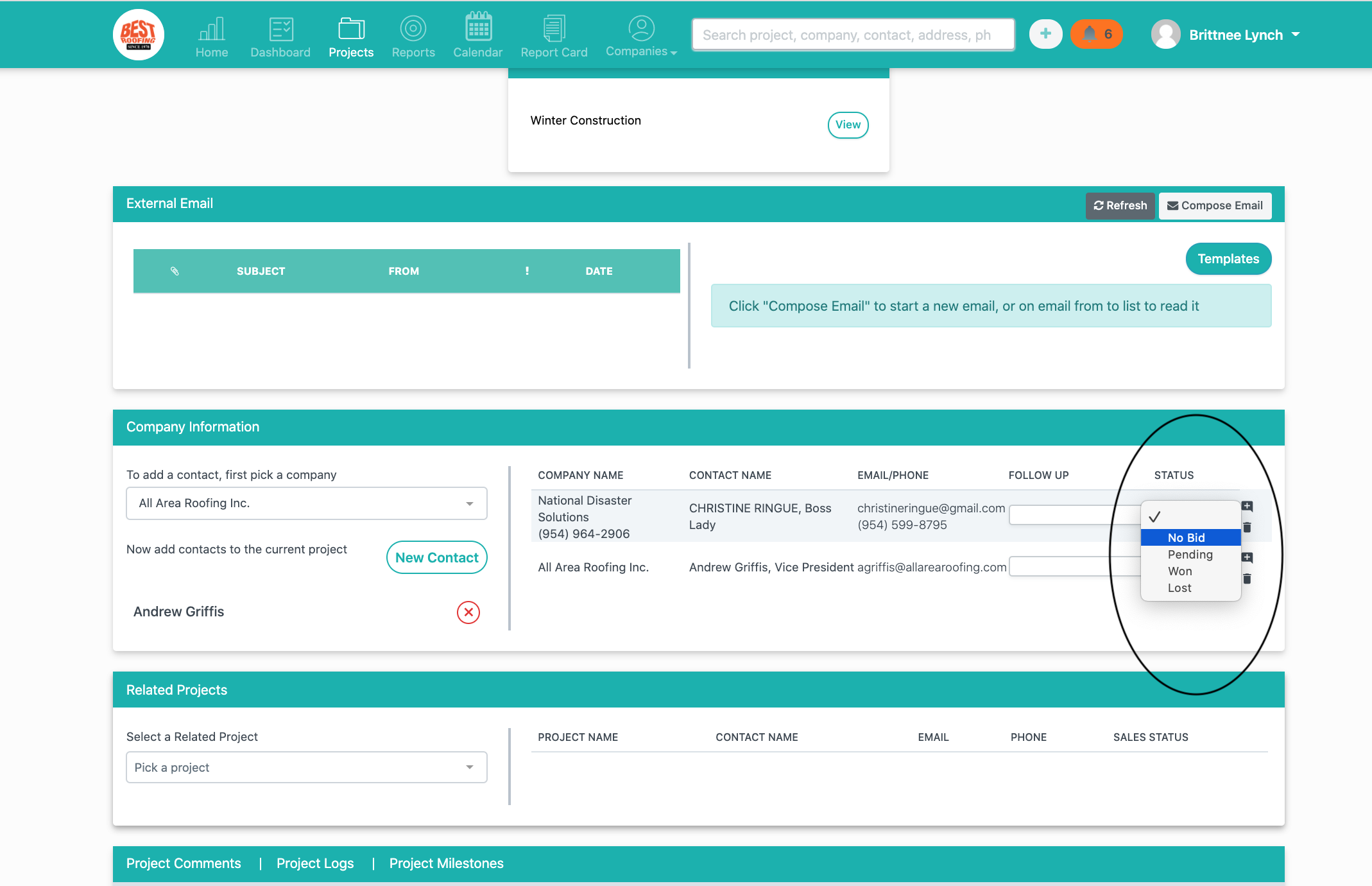 3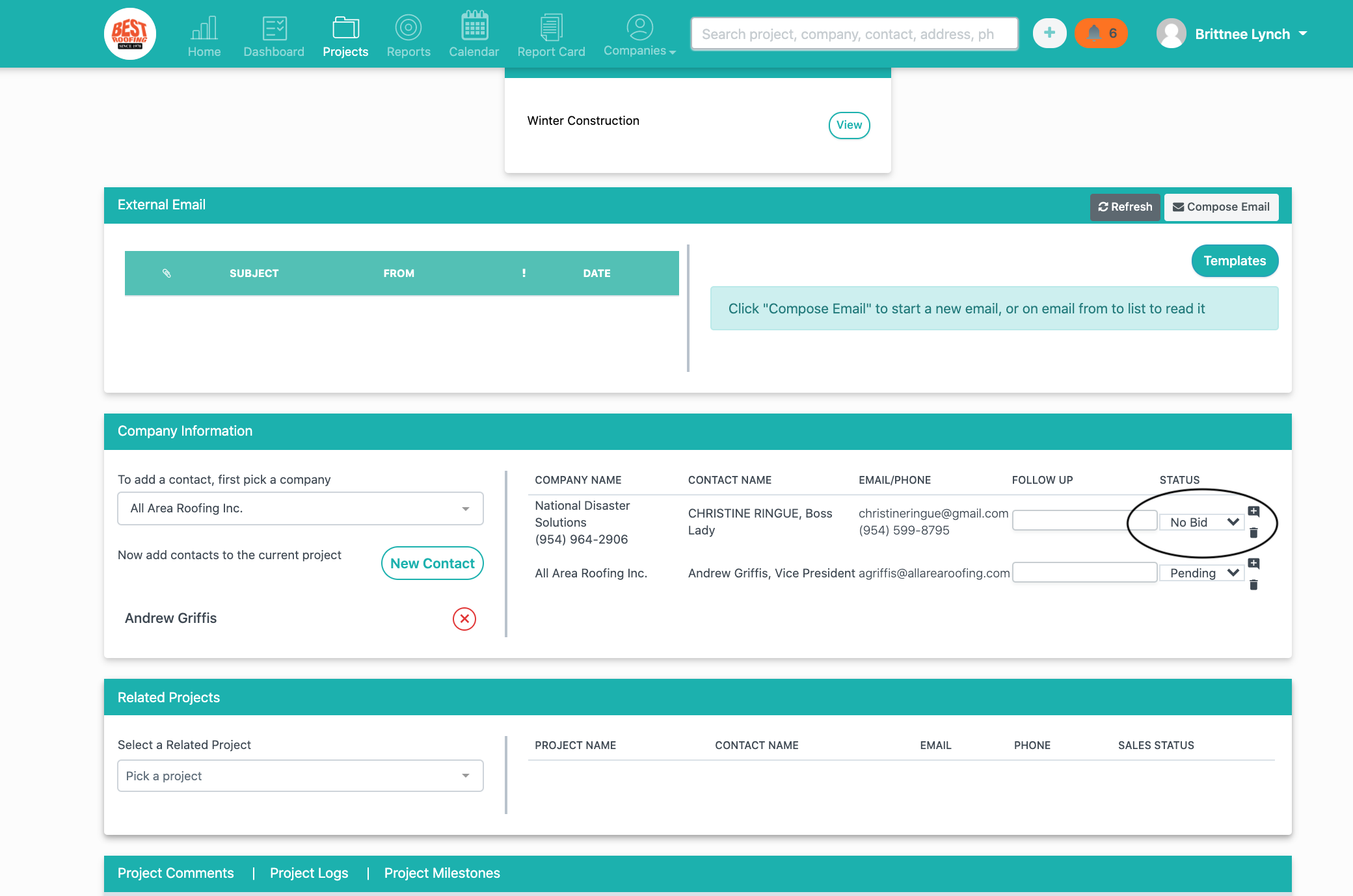 4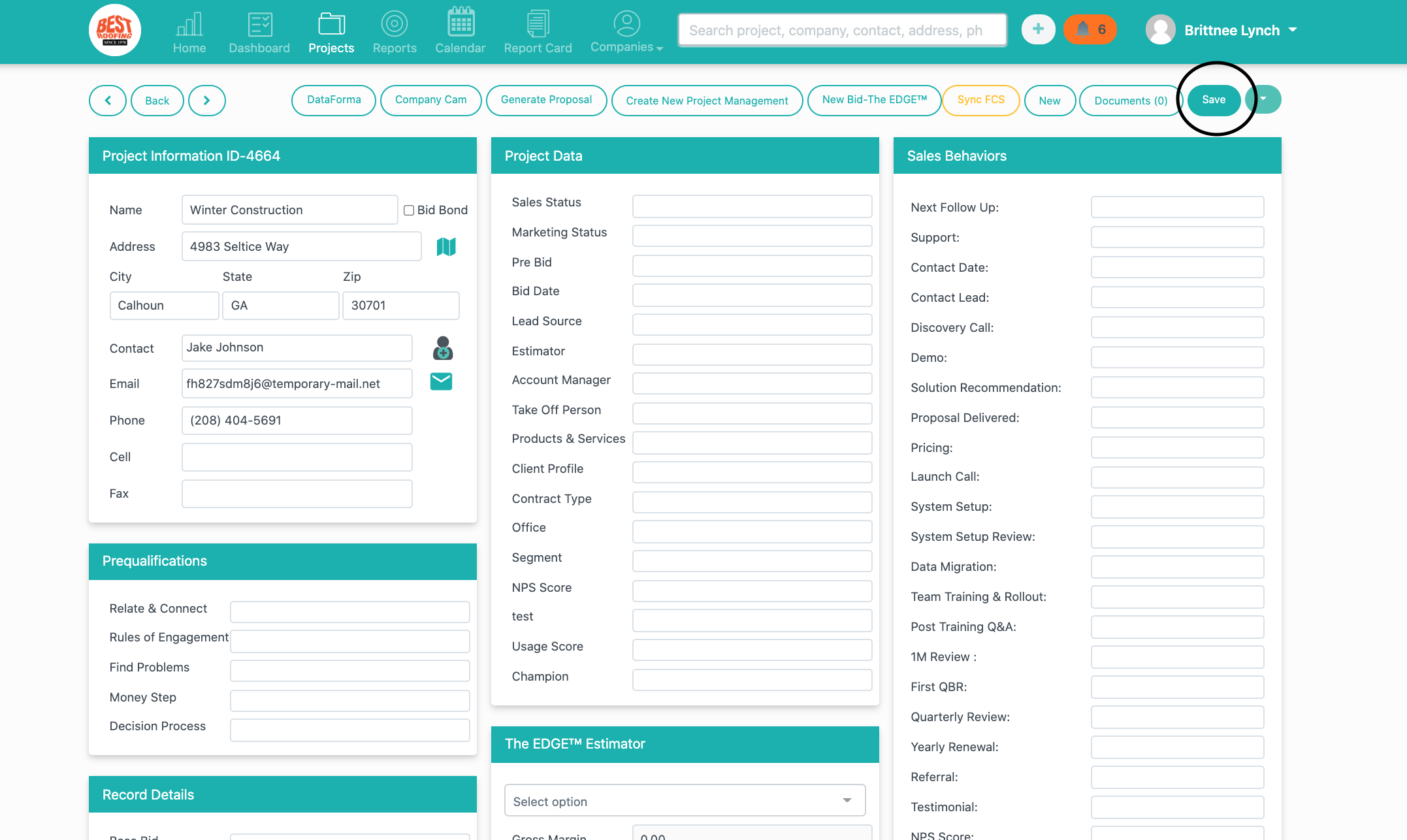 It's as simple as that! Happy selling!
Did this answer your question?