New Sales Status Feature Overview Courtney Allbee
Followup CRM now allows you to view a list of your pipeline in the dashboard. If you click on a project and visit the dashboard, you can now view all your data by sales behaviors and sales status.
Once you're in a project, click on the dashboard button at the top of the page.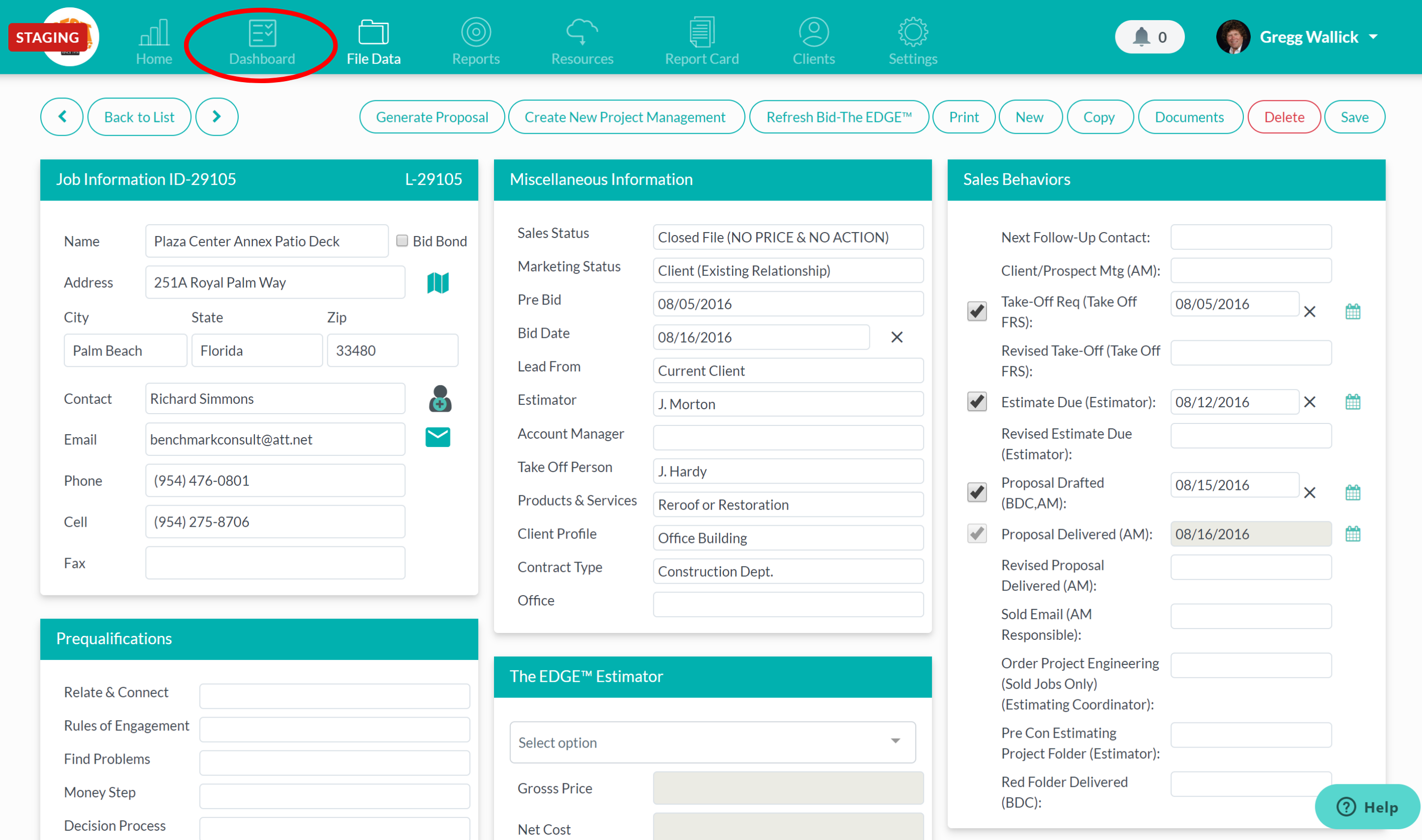 Once you get to the dashboard, you'll notice that there's the option to view a list of your sales behaviors.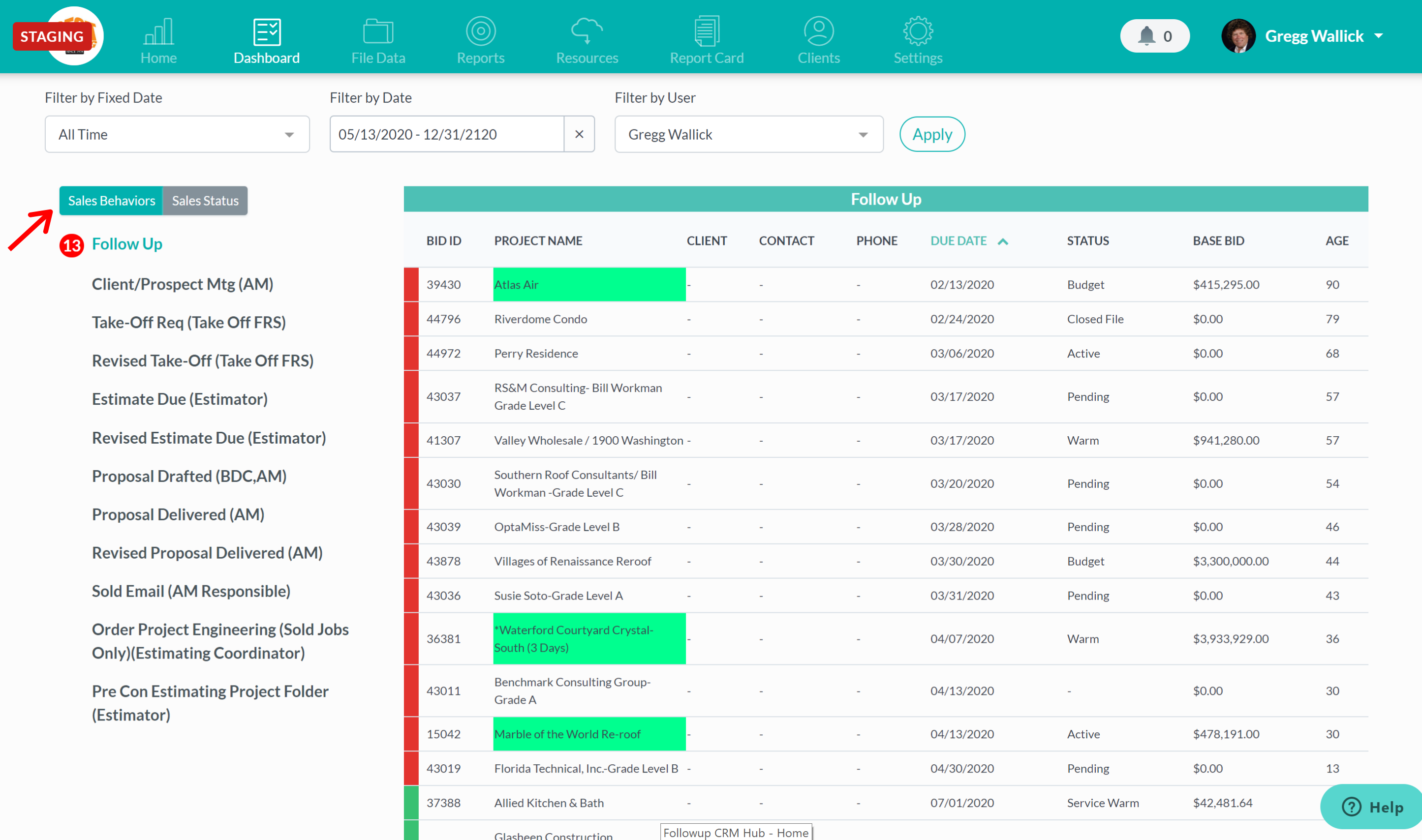 If you click to the tab right next to that, you can view a list of your sales statuses. This will allow you to see a list view breakdown of your pipeline.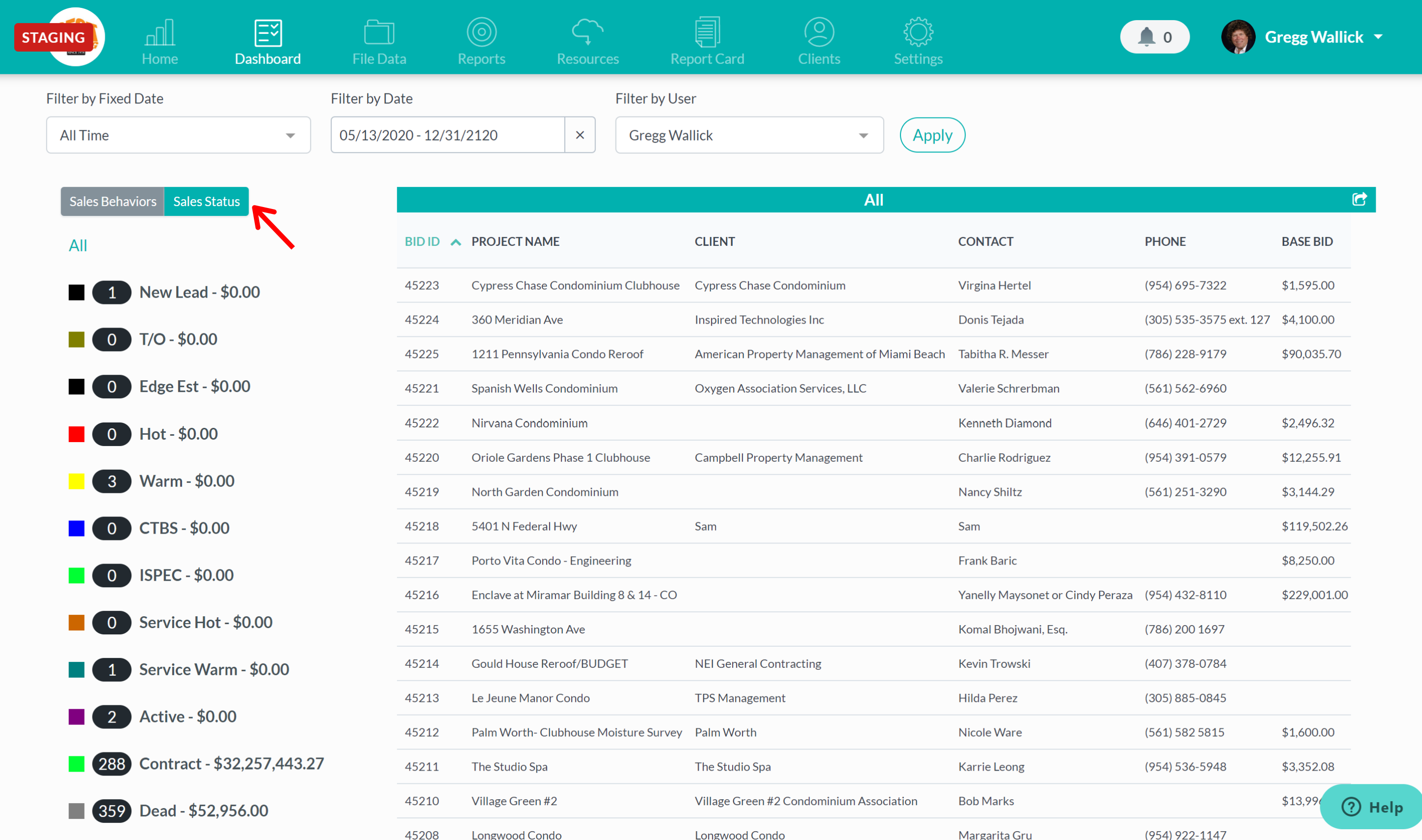 You can view the dashboard by date as well as user.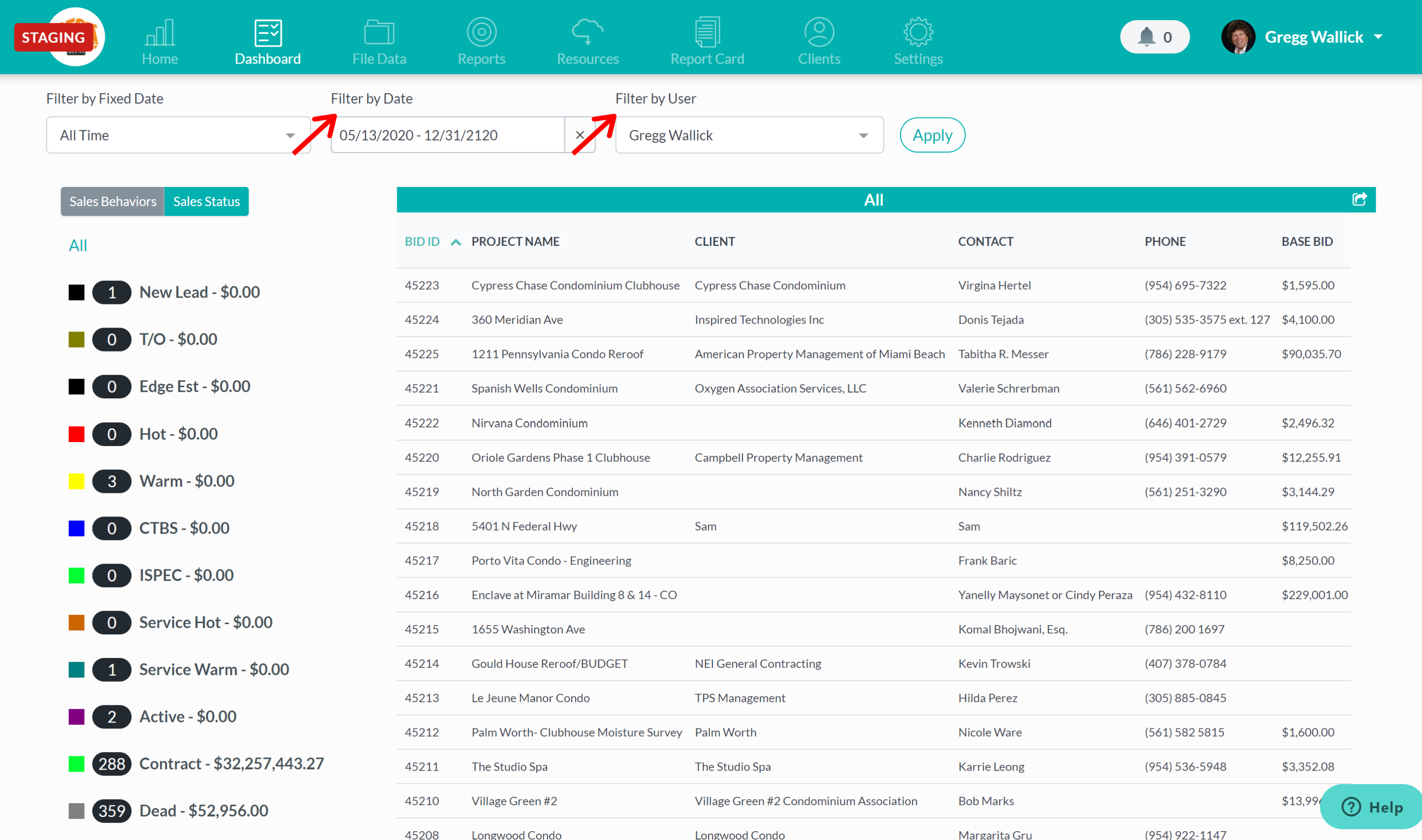 Did this answer your question?