Now you can open a project in a new tab.
First, if you navigate to your projects here, look at this list of projects, and find one that you're interested in. If you hover over it, and then right-click, you're going to see this new option here that says "Open Link in New Tab."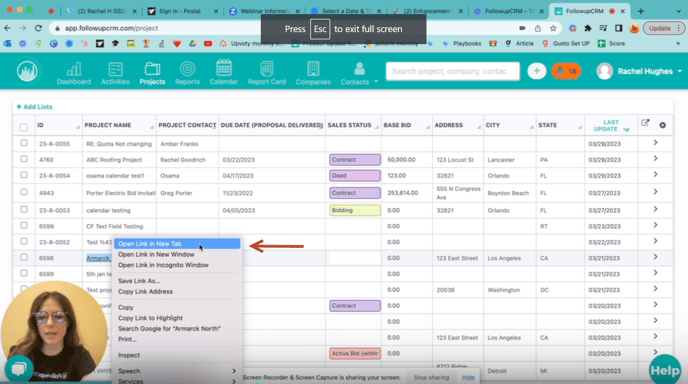 Open that up, and that's going to send you right over here to a brand new tab where you can update whatever it is that you need to update within the project.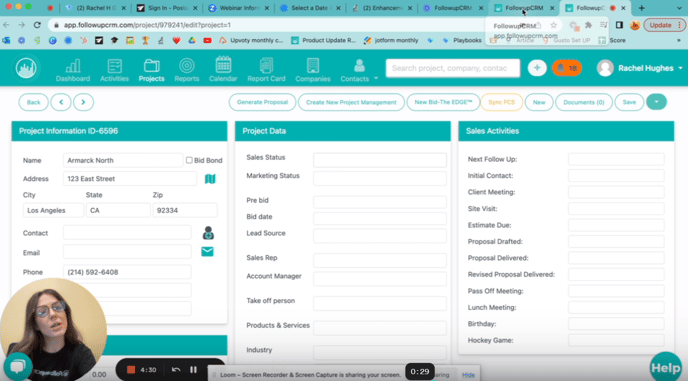 Then you also keep your place on this list. This is really handy if you're systematically working through a list of projects, that way you can open them all up at once and not use your place here.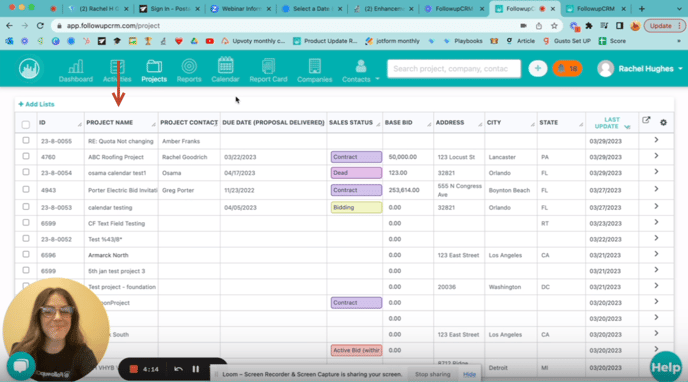 As always, if you have any questions, reach out in the help chat or visit our Knowledge Base.
Happy selling!
---
Need more help? Sign-up for additional Office Hours Training