Saved Project Views Erick Vargas
We are going to show you a new feature called project views.
This new feature allows you to save an advance search so that you can reference it and go back to that same search later.
You just need to follow the steps below:
Go to Projects and select Advanced Search: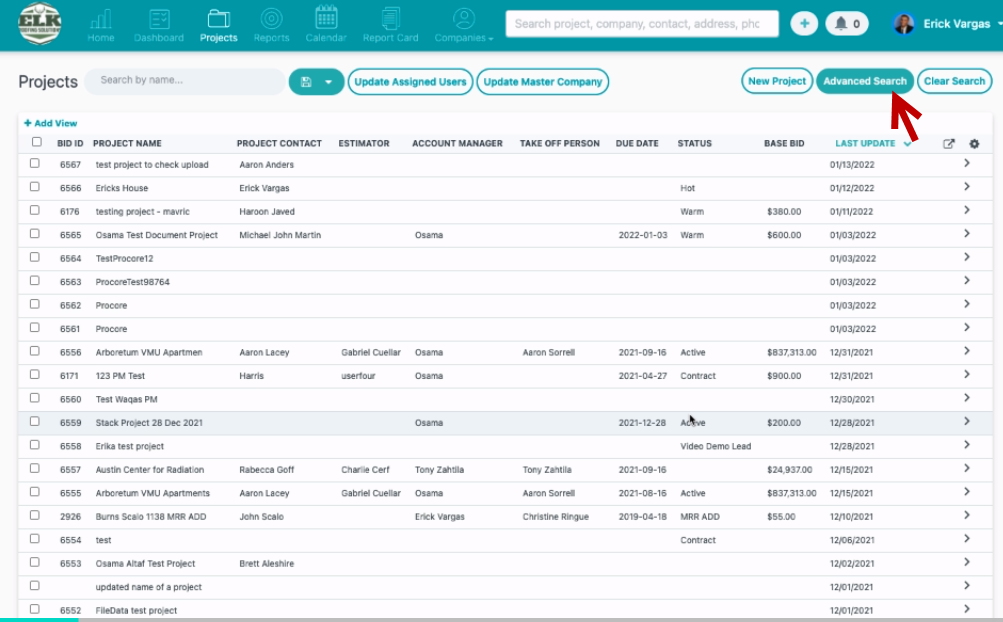 2. Enter the details for the filter for example:
Select Status

Account Manager
Click on Save View: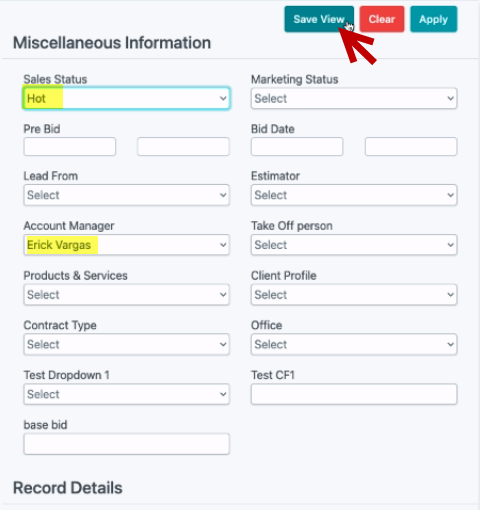 Enter a title for the filter and click Save View: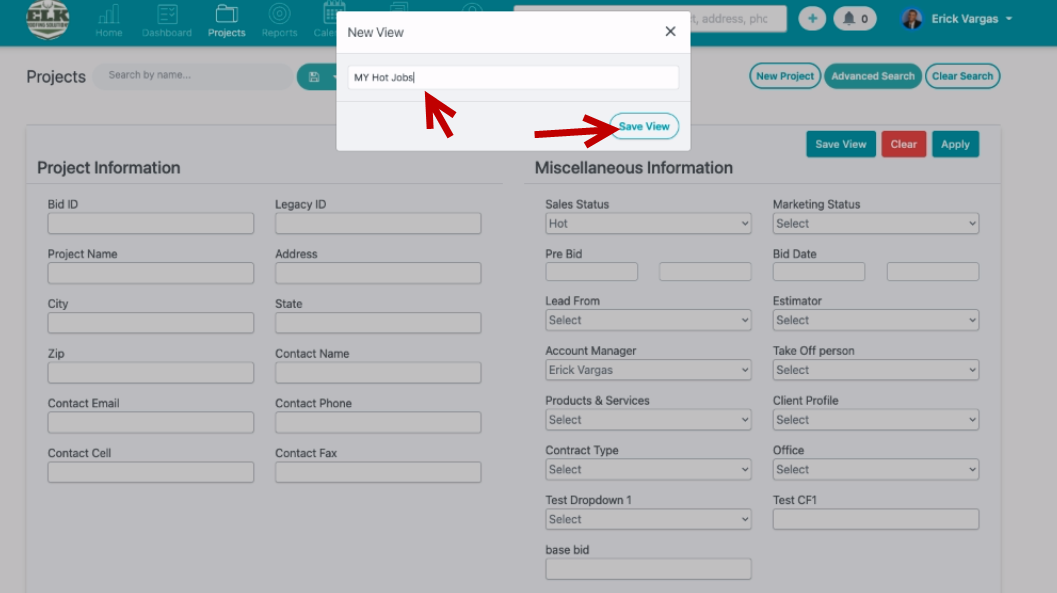 You will see that has been created successfully:
Now you'll see that it has filtered out all the other jobs, according to the filters that have applied: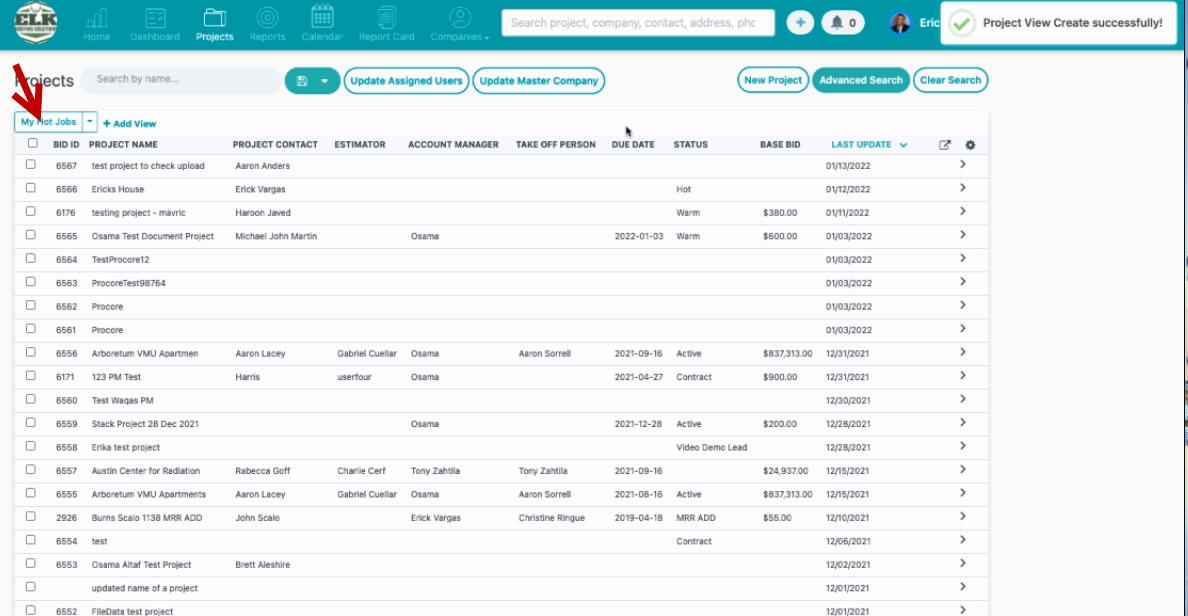 You can see the Account Manager and the Status: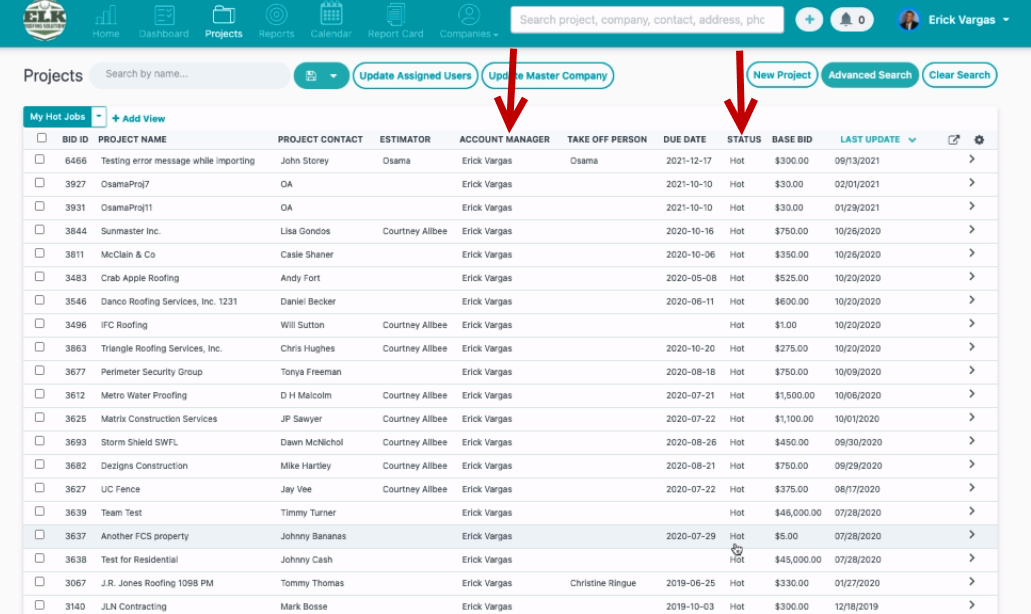 So you can apply any filter and save these searches so you can quickly access the jobs that you need to find!
Easy as that!!
Let us know if you have any questions about this feature!
Want more hands-on help? Sign up for our weekly group training!
Did this answer your question?