The Project Management Report Card -- No Excel Required! Brittnee
The project management report card shows you a snapshot of what's going on with all your projects. You can bring this easy-to-read information into team meetings to get everyone up to speed!
Here's how it works: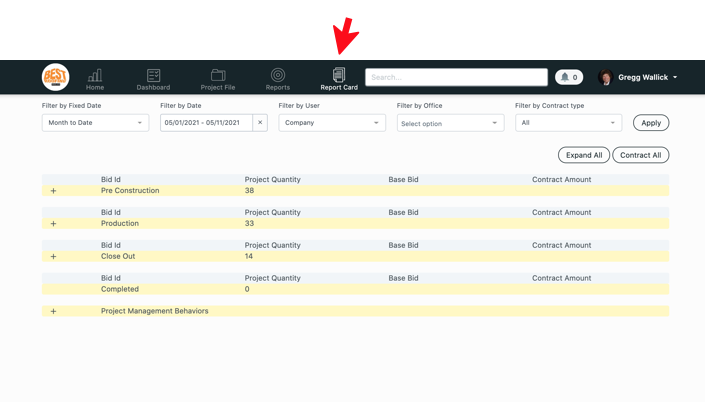 Click on the Report Card tab. Now we see an overview of the entire report card.
The first column contains the different stages your jobs are in.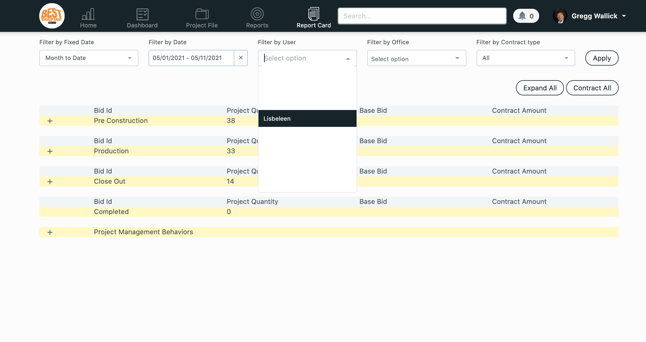 You have the option to view the contents of the card by different filters.
You can filter by:

- fixed or custom date
- user or the entire company
- office
- contract type
Here, I've filtered for a months time and for one user. That means I will see projects with that user assigned to them.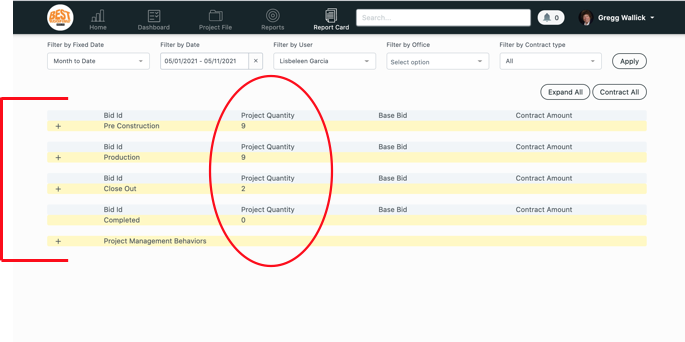 Now Back to the report card-- the second column shows the number of projects that are in the corresponding stages.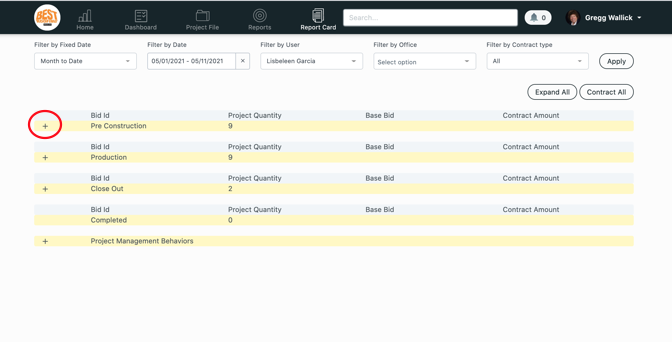 Use the plus sign to expand on the job details.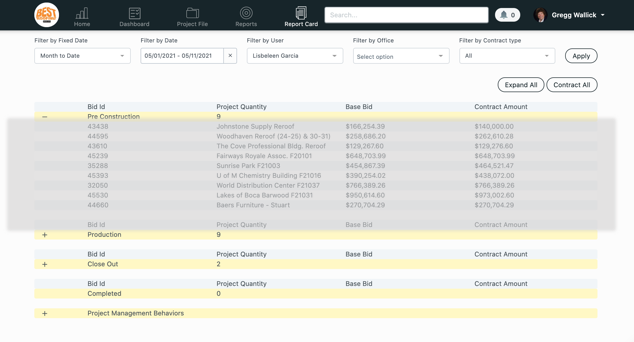 Here we have a list of jobs that are in pre-construction. You can click on the rest of the stages too to see more detail about those stages. You can even click on the individual jobs and you will be re-directed right to their file to update or make changes if needed.

We hope this helps make your process easier!
Want more hands-on help? Sign up for our weekly group training!
Did this answer your question?